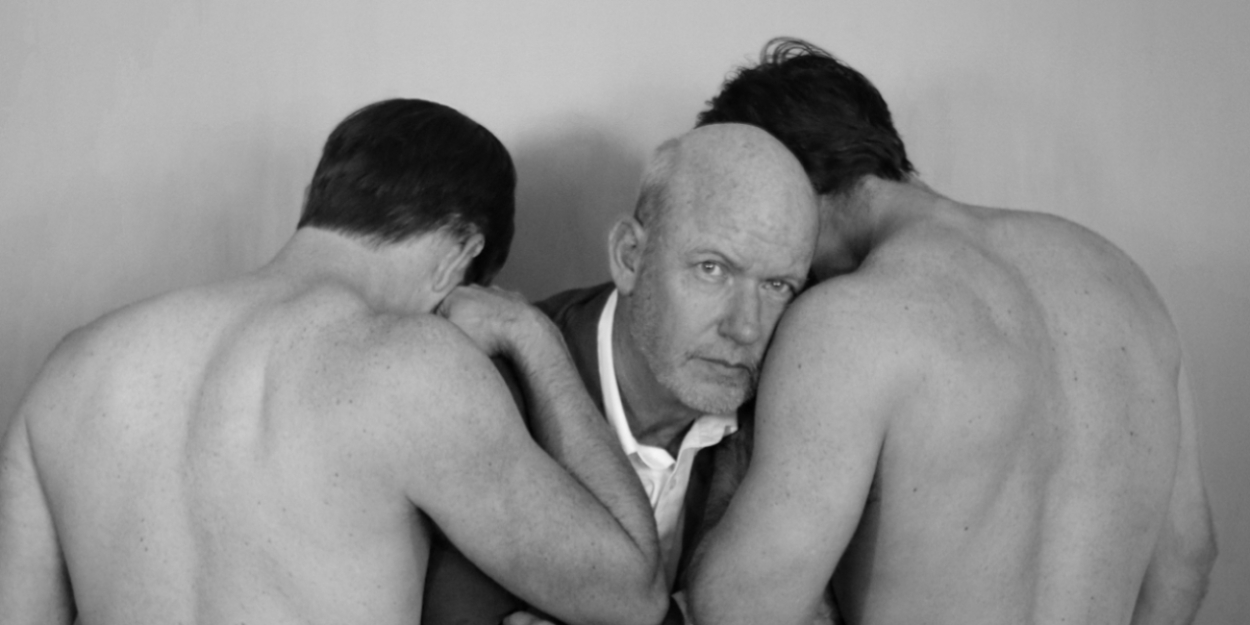 Review: GENTLY DOWN THE STREAM at The Bent
The Bent continues their pattern of excellence!
The Bent, Palm Springs' new LGBTQ theatre company, is alive and well, and I couldn't be happier. Our previous gay theatre company drifted away from gay-centric pieces in its last seasons, and I didn't realize how much I missed seeing such shows. As I watched The Bent's recent production of Martin Sherman's Gently Down the Stream, exploring an older gay man's memories, I found myself saying "These are my people. I know their story." Not only is The Bent telling gay stories - they are consistently telling them damned well!
The story deals with Beau (Terry Ray), a New Orleans-born cocktail piano player of a certain age now living in England, and Rufus (Daniel Bateman), a young British lawyer whom Beau has brought home to his London flat in 2001. We first meet them the morning after their first assignation and their chat is mostly awkward, but they each seem to find a few sparks of interest in the other. The first individual scene (out of 12) finds them saying, "Maybe we might...."
We next catch up with them a year later and they are living together in Beau's flat. Neither is 100% committed to the relationship. Beau frequently says things like, "Why are you with me? You could do better, someone closer to your own age," etc. Rufus is fascinated by the more mature Beau, though, and loves to take movies of the older man speaking. The playwright uses this device to enable four lengthy monologues where Beau remembers bits of his past, ostensibly narrating them to Rufus's camera, though the second actor is not on stage at the time. These monologues are an issue. I honestly don't think Laurence Olivier could do a better job with them than Terry Ray did, but they are really long stories that an old dude is spinning from his memories. That is to say, they go on for quite a while. Fortunately, the fourth monologue is an engrossing and painful telling of Beau losing a loved one in the infamous fire at the Upstairs Lounge in New Orleans and the actor's re-living of that moment in his life is a moment of theatrical excellence.
Terry Ray and Daniel Bateman explore a relationship" height="375" src="https://cloudimages.broadwayworld.com/upload13/2229678/Gently%202.jpg" align="right" width="400" />
The story starts in 2001 (we are assisted by the dates being projected on a screen above the set), and we catch up with the couple every few years. By 2013, Rufus has found another partner, Harry (Justin Ledesma), who is actually younger than he is. Justin leaves Beau's flat and the two younger men move in together and adopt a baby, but continue to look after Beau, sharing the task as a couple. And so Beau's and Rufus's separated lives flow gently down the stream, and at the end, Beau is once again alone.
The play is directed by The Bent's Artistic Director, Steve Rosenbaum, with the inventive excellence that we have come to expect from him. He brings great humanity to the script and I truly had a "fly on the wall" feeling as Beau and Rufus pushed and pulled on their relationship for over a decade. When Harry enters, splitting up the relationship which I had grown to enjoy, I first thought, "Go away. These two guys belong together," but then I gave in and realized that this stuff happens. The heart wants what the heart wants. Beau has spent most of his life alone and now he once again is alone. Poor guy, but there is a new generation in the young couple, and by giving them an adopted baby to look after, we envision yet an even newer generation.
The production values are top-notch and all three actors presented outstanding performances. Terry Ray delivers a nuanced performance as a man who has lived most of his life alone but cautiously explores the possibility of a relationship. The playwright has assigned him a New Orleans accent, though he is an ex-pat living in London. Playwright Martin Sherman was born in Illinois and the role of Beau was played on Broadway by Harvey Fierstein so I don't see the advantage of giving the character an accent except for a little connection to the powerful Upstairs Lounge monologue. Still, Ray's dialect is masterful and consistent. Rufus and Harry, on the other hand, are British men living where the play is set, London. However, neither of them has a hint of a British accent and that is a bit baffling.
The set, co-designed by Steve Rosenbaum and Don McCormick, is a simple three-wall box set though instead of solid surfaces, the walls are actually pipe frames holding translucent curtains, giving the room the ephemeral weight of a fleeting memory. Nick Wass did his reliable magic with sound, light, and projection details.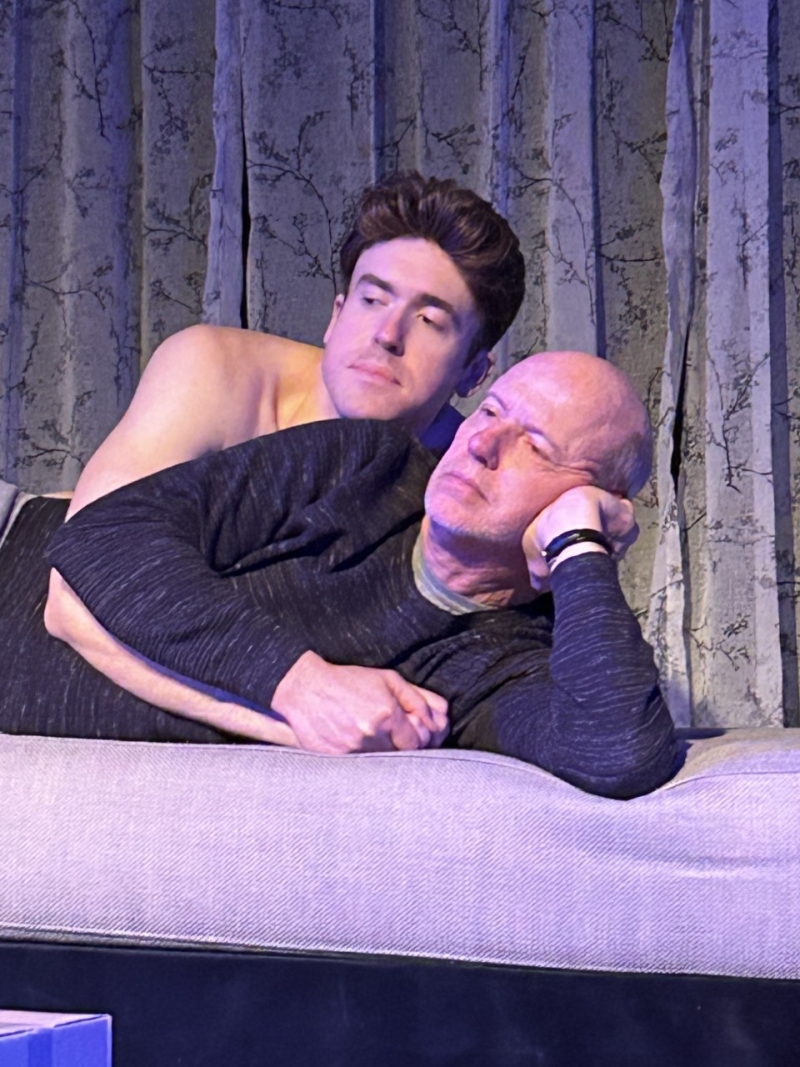 Martin Sherman, the playwright, is best known for Bent, one of the seminal works of LGBTQ theatre which was first produced in 1978. He has created many works in numerous mediums such as the book for Boy From Oz, many film scripts, one-act plays, and a variety of theatrical styles. His first published play was a dramatic rock musical called Things Went Badly in Westphalia, a nod to Candide. Following the success of Bent, Sherman moved to London where he still resides, writing for both the American and British stage. He was 79 when Gently Down the Stream was produced on Broadway in 2017 and like many stories told by 79-year-olds, I felt that some moments were a little longwinded - especially the monologues. However, top marks to The Bent for bringing this little jewel to our attention and presenting it with unwavering excellence! Their complete first season should be announced shortly, as soon as contracts for rights have been executed. I can't wait!