Stan Jenson - Page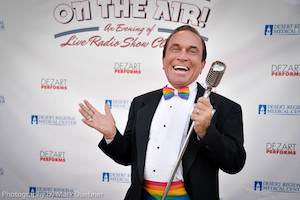 STAN JENSON has been acting for 58 years since his high school debut at the age of 14. In those ensuing years, he has appeared in several hundred productions across the United States and Australia including understudying Joel Grey in a tour of Cabaret, dancing in Raquel Welch's club and television acts, and appearing on stage and on television as various sea and space monsters for Sid & Marty Krofft Productions. He has recorded over 38 unabridged audio books, stage managed extensively, directed, composed, designed, and worked as a union stage hand. He now resides in Palm Springs where he appears in as many as eight productions per year, with numerous Desert Theatre League awards and nominations.
MOST POPULAR ARTICLES
LAST 30 DAYS
LAST 365 DAYS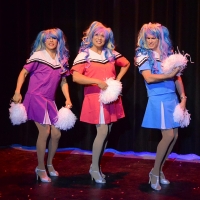 BWW Review: PRISCILLA, QUEEN OF THE DESERT at Palm Canyon Theatre
Posted: Oct. 29, 2019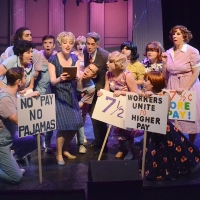 BWW Review: THE PAJAMA GAME at Palm Canyon Theatre
Posted: Feb. 23, 2020


DTW's Mary Poppins is Practically Perfect!
Posted: Dec. 17, 2019


Palm Canyon's Camelot Shines With Strong Performances
Posted: Jan. 19, 2020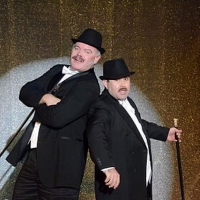 DTW's THE PRODUCERS Brings Much-Needed Laughs!
Posted: Mar. 17, 2020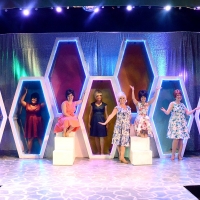 BWW Review: The Music of the 60's is Alive and Well at Desert Theatreworks With BEEHIVE: THE 60'S MUSICAL
Posted: Jan. 13, 2020


DTW's THE PRODUCERS Brings Much-Needed Laughs!

March 17, 2020

Just when gloom and doom seems to be coming at us from all angles, Desert Theatreworks presents one of the funniest, finest works they have ever staged. Following its laugh filled opening night, the company has put the show on hiatus per government guidelines, but it certainly must resume its run as soon as allowed.
---
BWW Review: THE PAJAMA GAME at Palm Canyon Theatre
February 23, 2020
---
Palm Canyon's Camelot Shines With Strong Performances

January 19, 2020

The finest moments of the evening for me were Arthur's speeches, notably his telling of the story of removing Excalibur from the stone and his soliloquy at the end of Act I when he tries to find how to deal with the two greatest loves of his life betraying him, as a man and as the king. Grant's handling of those speeches were a master class!
---
BWW Review: The Music of the 60's is Alive and Well at Desert Theatreworks With BEEHIVE: THE 60'S MUSICAL

January 13, 2020

Let's be frank. A lot of us in the Coachella Valley remember the music of the 60's very, very well. Just the first few notes of familiar songs can ignite memories of young love, a memorable party, long ago friendships or a school dance. Indio's Desert Theatreworks is currently presenting Beehive: The 60's Musical, and as wonderful as the presentation on stage was, I was delighted to look around at the audience. Faces seemed to literally light up as various songs started, friends and couples nudged each other as they recognized each iconic song, and smiles abounded everywhere.
---
DTW's Mary Poppins is Practically Perfect!

December 17, 2019

One of the most enjoyable treats of this holiday season is the Desert Theatreworks (DTW) production of Mary Poppins, wrapping up its successful run this weekend. As Mary herself would say, it's practically perfect in every way
---
BWW Review: PRISCILLA, QUEEN OF THE DESERT at Palm Canyon Theatre

October 29, 2019

Just in time for Pride, Palm Canyon Theatre has rolled out a new production of Priscilla, Queen of the Desert, and she is firing on all cylinders! PCT did a knockout production of the show a few years ago and it was so good, I was concerned about the new staging, many new actors, new set, etc. I had no need for worry. The new production is probably even better than the first!
---
BWW Review: MAMMA MIA! is the Happiest Show in Town!

October 19, 2019

If you notice an inordinate number of smiles in the east end of the Valley, chances are that they're on people who have seen Desert Theatreworks newest show, Mama Mia! The musical includes 25 songs by the Swedish rock group Abba, and every one of them is so enjoyably recognizable that after the first measure or two, viewers think a?oeOh, yeah. That one!a?? You'll amaze yourself at how many of them you recognize, and what disco-ball memories they conjure forth!
---
BWW Feature: THE CRUCIBLE at Palm Canyon Theatre

October 10, 2019

Arthur Miller's American classic, The Crucible, is being presented this weekend by Palm Canyon Theatre, and it is relevant as more than just a precursor to Halloween's witches. Written in 1953 as a protest against Joseph McCarthy's persecution of anyone he decided was a Communist, it is a timely warning today to base decisions on fact and common sense, not hysteria.
---
BWW Review: 25 QUESTIONS FOR A JEWISH MOTHER at Encore Theatre District

October 1, 2019

COD student Katrina Dixon has set a performance level in local theatre that will be hard to surpass. In Encore Theatre's production of 25 Questions for a Jewish Mother, close to 90% of the 70-minute show is her monologue, and she holds the audience's attention throughout, proving herself to be a deft storyteller.
---
BWW Review: PETER PAN at Palm Canyon Theatre
September 21, 2019
---
BWW Review: THE SAVANNAH SIPPING SOCIETY at Desert Theatreworks

September 9, 2019

Desert Theatreworks has kicked off their 2019/2020 season of community inspired theatre with a frothy toast of champagne: a laugh-a-minute comedy called The Savannah Sipping Society. A group of women of a certain age, each of whom is facing a new situation in their lives, meet almost coincidentally. Three of them have enrolled in a Hot Yoga class, thinking that the term a?oeHota?? meant it would be hot fun. We meet them as they escape the torturously overheated room, and they agree to meet later that week for drinks and nibbles. A fourth lady joins them for their drinks, and the stage is set for two thoroughly enjoyable hours.
---
BWW Previews: KIDSWORKS at Desert Theatreworks

July 17, 2019

When I hear the term "Summer Camp," I have an idyllic vision of canoes on a lake, arts and crafts (I was a whiz at braiding lanyards), and sappy songs around a campfire. That vision, as Margaret once said, is "gone with the wind." Today's youth want to have a good time exploring more relevant skills such as acting, singing and dancing. This month, the Valley's largest theatre camp, KidsWorks in Indio, will be performing three different shows. It looks like they are worthy of our attention.
---
Palm Canyon Theatre's SPRING AWAKENING is Inventive, Exciting, and Delightful

July 6, 2019

It's a shame that our lack of summer population will limit the houses at Palm Canyon Theatre's current production of Spring Awakening because it is one of the most inventive and exciting musicals to be presented this season. The story of adolescents in late 19th century Germany discovering and dealing with their blossoming sexuality is combined with folk music and some very angry rock to deliver a still-relevant story.
---
BWW Review: BIG RIVER Delights at PALM CANYON THEATRE

May 13, 2019

Palm Canyon Theatre is taking an exuberant romp on the Mississippi in their current musical, Big River. The 1985 Broadway hit, with songs by Roger ("King of the Road") Miller, is a stage adaptation of The Adventures of Huckleberry Finn. In the capable hands of director Se Layne, it shows energy, style, and a fair bit of heart.
---
BWW Review: REAL WOMEN HAVE CURVES at Desert Theatreworks brings laughs and insight

May 11, 2019

Desert Theatreworks, the Valley's fastest-growing theatre company, has stepped outside of their pattern of familiar Broadway hits with their current production of Real Women Have Curves. The audience is the winner! Director Rebecca Havely has taken five dynamite actresses, a 1987 script, and presented a production that is as relevant as this morning's headlines. Fortunately, it is delivered with so many laughs and so much love that any messages and societal observations are secondary. It's a genuine feel-good evening in the theatre.
---
BWW Review: Two Terrific One-Acts, GRACELAND and ASLEEP ON THE WIND, at Desert Ensemble Theatre

April 20, 2019

My first visit to Desert Ensemble Theatre proved to be a thoroughly enjoyable evening. Their presentation of two one-act plays -- Graceland and Asleep on the Wind - harkened back to a purity of theatre which was so exciting to me in my college days. By stripping away full sets in favor of a few strategic prop pieces in front of black drapes, all of the focus was on the actors and the words they were speaking, and director Rosemary Mallett certainly found actors who skillfully rose to the challenge.
---
BWW Review: GRAND HOTEL at Palm Canyon Theatre

April 12, 2019

In producing 12 shows per season, sometimes Palm Canyon Theatre's productions become a blur, but their current offering, Grand Hotel, is one that will stay in viewers' memories for a long time. It is one of their most beautiful productions, combining top talent, design, direction, and choreography with a terrific show and score. It finishes its short run this weekend, and I suggest you run, not walk, to pick up tickets.
---
BWW Preview: SHAKESPEARE IN LOVE at Palm Canyon Theatre

March 21, 2019

Palm Canyon Theatre presents SHAKESPEARE IN LOVE, a delightful adaptation of the 1998 film, for one weekend only. Not to be missed!
---
BWW Review: HAIRSPRAY at Desert Theatreworks is an Explosion of Delightful Energy

March 10, 2019

If you hear an explosion of energy coming from the east end of the valley over the next couple of weekends, it is almost certainly the production of Hairspray at Indio's Desert Theatreworks. I enjoyed virtually every detail of the production so much that it's hard to know where to start. The performers, the sets, the singing, the dancing, and above all, the exuberance grab us from our chilly winter evenings and whisk us away to a truly happy place!
---
BWW Review: THE BEST LITTLE WHOREHOUSE IN TEXAS at Palm Canyon Theatre

March 2, 2019

Palm Canyon Theatre's current production of The Best Little Whorehouse in Texas breathes plenty of energy - and a fair bit of sexuality - into the 1978 musical. Although it is not the first musical to be based on a factual event, it has certainly chosen one of the stranger events to revisit: the closing of a Texas brothel called The Chicken Ranch.
---