Video: Short Musical IT'S CHRISTMAS WITCH Premieres At Quad Cinema, October 17
This musical tells the story of a Wall Street banker, who finds himself unable to leave on Christmas Eve due to his witch boss.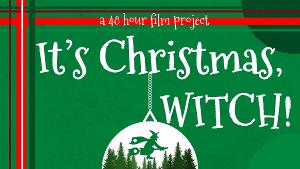 Below, watch video of a new holiday musical short film It's Christmas, Witch!
This musical tells the story of a Wall Street banker, who finds himself unable to leave on Christmas Eve due to his witch boss. He looks for a way to get to the Christmas party of his dreams, where he longs to go dancing.
The project was conceived and produced all within 48 hours of the project. The team was given the genre of "Vacation/Holiday film", the character of "JJ" who works on Wall Street, a towel to use as a prop, and a line of dialogue, "I love it. What do you call it?"
The film will be presenred as part of the 48 Hour Film Project, the film will premiere in-person at Quad Cinema (34 W13th St, New York, NY 10011) on October 17th, 2022.
It's Christmas, Witch!
48 Hour Film Project 2022 - New York, NY
When the Wall Street worker, JJ, attempts to leave his soul-sucking job to go to a Christmas ball, who will save him from the corporate shackles?
Directed by | Brian Ryu
Written by | Brian Ryu, Josh Ben-Ami, David Buhrmaster, Skylar Kim
Songs and Lyrics by | Josh Ben-Ami
Composer | Owen Nathanael
Produced by | Kyra Madden, Skylar Kim
Choreography | M.D. Schaffer
Director of Photography | David Peter Hansen, Sebastian Tuinder, Chi Tran
Editor | Charles Hull
Cast | Josiah Hixon, Rachel Kenaston, Millicent Cho, Melissa Archer, Steph Voteau, Laurel Ledesma
| | |
| --- | --- |
| Vote Now for the 2022 BroadwayWorld Off-Broadway Awards | |
| voting ends in | |
More Hot Stories For You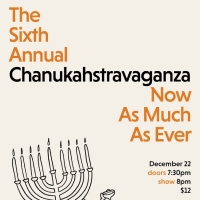 The Sixth Annual Chanukahstravaganza Comes to Littlefield This Month

December 8, 2022

Lana Schwartz and Ilana Michelle Rubin are two Jewish (you might have guessed), native New Yorkers who always get pretty lonely around the holiday season. For the sixth year in a row, they've invited some of the funniest Jewish comedians in New York City (where else?) to help them celebrate the Miracle of Lights: Chanukah. Hannukah. Hanukah. However you choose to spell it. There will be songs, there will be laughter, there will be surprises, and you know there will be gelt. Lots of gelt. Tons of it.
---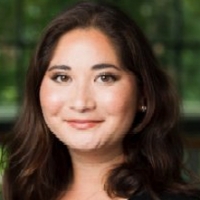 Einhorn Prize Reading Announced At Triad Theater, December 11

December 7, 2022

On Sunday December 11 at 2pm, there will be a presentation of the winners of the first David A. Einhorn Playwriting Prize The event will be held at the Triad Theater, 158 W. 72nd Street. The event will run 90 minutes and include readings of the 1st and 2nd prize winners, some words about David Einhorn, and a talkback on the topics addressed by the plays.
---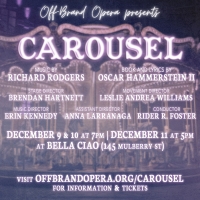 Off-Brand Opera Presents CAROUSEL, December 10 & 11

December 7, 2022

Off-Brand Opera returns this fall with a fresh take on Carousel, the beloved Rodgers & Hammerstein classic. Carousel will be presented with a fresh take on the classic work, featuring performers from a variety of artistic backgrounds in restaurant Bella Ciao's intimate basement cabaret space.
---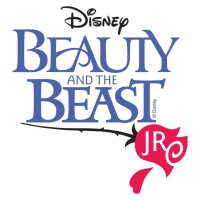 BEAUTY AND THE BEAST JR. to be Presented at AMT Theater in January

December 7, 2022

​January 18th through the 22nd is BEAUTY AND THE BEAST at AMT Theater. Wednesday through Saturday at 7pm, Saturday at 2 and Sunday at 3pm.
---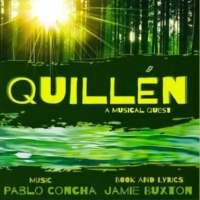 QUILLÉN A New Musical To Premiere At Winterfest, December 13-17

December 6, 2022

Latiné Musical Theatre Lab and Teatro Latea unite to present the new Chilean musical Quillén at New York Theater Festival's Winterfest, December 13-17, 2022.
---