Video: Short Musical IT'S CHRISTMAS WITCH Premieres At Quad Cinema, October 17
This musical tells the story of a Wall Street banker, who finds himself unable to leave on Christmas Eve due to his witch boss.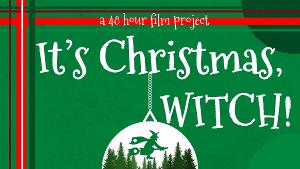 Below, watch video of a new holiday musical short film It's Christmas, Witch!
This musical tells the story of a Wall Street banker, who finds himself unable to leave on Christmas Eve due to his witch boss. He looks for a way to get to the Christmas party of his dreams, where he longs to go dancing.
The project was conceived and produced all within 48 hours of the project. The team was given the genre of "Vacation/Holiday film", the character of "JJ" who works on Wall Street, a towel to use as a prop, and a line of dialogue, "I love it. What do you call it?"
The film will be presenred as part of the 48 Hour Film Project, the film will premiere in-person at Quad Cinema (34 W13th St, New York, NY 10011) on October 17th, 2022.
It's Christmas, Witch!
48 Hour Film Project 2022 - New York, NY
When the Wall Street worker, JJ, attempts to leave his soul-sucking job to go to a Christmas ball, who will save him from the corporate shackles?
Directed by | Brian Ryu
Written by | Brian Ryu, Josh Ben-Ami, David Buhrmaster, Skylar Kim
Songs and Lyrics by | Josh Ben-Ami
Composer | Owen Nathanael
Produced by | Kyra Madden, Skylar Kim
Choreography | M.D. Schaffer
Director of Photography | David Peter Hansen, Sebastian Tuinder, Chi Tran
Editor | Charles Hull
Cast | Josiah Hixon, Rachel Kenaston, Millicent Cho, Melissa Archer, Steph Voteau, Laurel Ledesma
More Hot Stories For You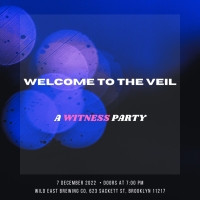 Immersive Theater Company Witness to Pop Up at Wild East Brewing in December

November 26, 2022

To celebrate their 5th year creating immersive theater in New York and beyond, Witness is throwing their first-ever party to toast to their anniversary and raise funds for future immersive projects. The party will take place at 7:00pm at Wild East Brewing Co. in Gowanus.
---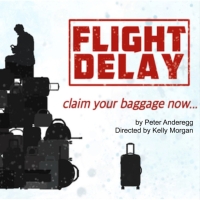 Premiere of FLIGHT DELAY By Peter Anderegg Will Open at The Tank Next Week

November 25, 2022

On December 1st Thisbe Theater Company opens Peter Anderegg's Flight Delay directed by Kelly Morgan at The Tank. The production runs until the 18th at 312 West 36th Street in New York City.
---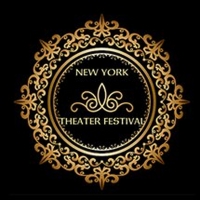 LEAVES by Victor Vauban Jr. to be Presented at Teatro LATEA in December

November 23, 2022

'LEAVES" by Victor Vauban Jr. will be presented at Teatro LATEA Nov.30th, Dec. 2nd & 4th. The primary themes of this play include assimilation, colorism, the importance of family and mental health.
---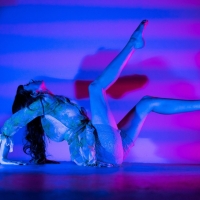 Vangeline Theater/New York Butoh Institute to Host Fundraising Gala in December

November 22, 2022

Vangeline Theater has announced a Fundraising Gala on Sunday, December 11, 2022 at 8pm at Temple NYC, Brooklyn. Proceeds from the gala will support sending dancers to Houston, Texas, from February 6-10, 2023 to make history conducting a pilot study for The Slowest Wave - the first neuroscientific study of Butoh.
---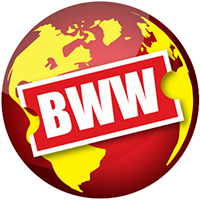 KWANZAA: A REGENERATION CELEBRATION Returns In-Person at The Apollo

November 22, 2022

The Apollo announced today its annual Kwanzaa celebration, which returns in-person for the first time in two years, offering attendees the opportunity to experience the cultural importance and collective Black joy that characterize the holiday.
---