Mission To (dit)Mars Presents END OF THE LINE By Megan Bussiere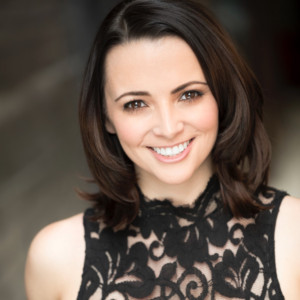 Mission to (dit)Mars, a theatre arts collective serving Queens artists, is thrilled to continue the Launch Pad reading series with END OF THE LINE, a new play by Megan Bussiere and directed by Nikki Diloreto. This free reading will be performed on Monday, April 15th at 7pm at The Broom Tree Theatre located at 23-35 Broadway in Astoria, NY.
END OF THE LINE takes place on the 17th anniversary of 9/11. In the play, four New Yorkers take their morning commute on the N train. One slice of time is broken open to reveal the common threads that run between them and how they change at the end of the line.
The cast includes Arshia Panicker, Sean Harrison Jones, Sarah Chalfie, Ro Milner, Bob D'Haene and Matt Ketai.
On why she wrote END OF THE LINE, playwright Megan Bussiere explains "My experience with trying to have conversations about white privilege inspired me to write this play about "otherism" in America and our hidden- and not so hidden- biases. I wanted my characters to have messy conversations and say the wrong things and allow themselves to be changed by the person sitting next to them. And I thought what better place to explore privilege, fragility, and bias than a New York City subway car."
In addition, Megan offers "I hope that each audience member will relate to more than one character and maybe even recognize some of their own inner biases or contradictions. I want the lines to get fuzzy and for people to side with one character in one moment and another character in the next. Mostly I want people to leave talking about race, and willing to listen."
The evening is presented by Mission to (dit)Mars co-founders Kari Bentley-Quinn, Don Nguyen, Meredith Packer, and Laura Pestronk.
To attend the reading, please make a reservation online: