Click Here for More Articles on NEW YORK CITY
Diane L. Parker Tops 2017 Strawberry Festival Awards with SICK AND TIRED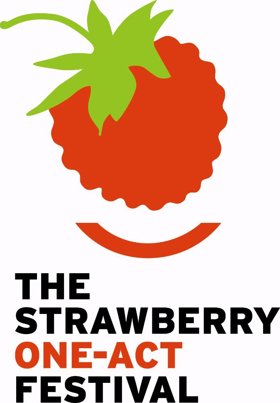 The Riant Theatre's 30th Annual Strawberry One-Act Festival has announced 2017 summer one-act play competition awards. The winners were chosen by the Riant Theatre's Artistic Director, Van Dirk Fisher and a jury of industry judges.
Diane L. Parker received a $4,000 grant for The Best Play Award for writing Sick and Tired. She also received the Best Actress Award for her performance in the play. The Best Actor Award went to Miles Gutierrez-Riley for his role in This Way Out. The Best Director Award went to Magdalena Cychowski for Little Invisible Backpacks. The Best Costume Design Award went to Robert Briksza who designed the costumes for his play The Tale of San Meraux. David Newman, a student at Long Beach High School received the Youth Empowerment Scholarship Award of $1,000.
This summer's festival marked the 30th Season of The Riant Theatre's renowned short play competition which took place in July. Reflecting the diversity written into the mission of its presenter, THE STRAWBERRY ONE-ACT FESTIVAL has produced over 1,500 one-act plays since it began in 1995 (in recent years, the festival has often been presented biannually due to demand from artist submissions and audiences alike). To apply to the festival for 2018, email rianttheatre@gmail.com.
Nicknamed "The American Idol for playwrights," the Strawberry One-Act Festival has been presenting New York premieres and world premieres of short theatrical works submitted for competition from across the country. Strawberry Festival actor alumni includes Jesse Eisenberg, Chazz Palminteri, Ato Essandoh (2016 Jason Bourne/ HBO's Vinyl/Elementary), Ving Rhames (2016 Bastards/Mission Impossible) and Chance Kelly (NBC's Aquarius/American Sniper). Among the playwrights presenting their work in this year's competition are pianist and performing composer Neil Wolfe and a two-time Emmy nominated producer Michael Selditch (Queer Eye for a Straight Guy).
The Riant Theatre (formerly The Black Experimental Theatre) was founded by Artistic Director, Van Dirk Fisher in 1979 as a not-for-profit organization with the mission of providing a nurturing environment to develop new plays and outstanding artists - particularly for the African-American Playwrights facing limited access to resources for developing and presenting their work. Through the years, The Riant has extended its mission of furthering the understanding between the races by celebrating diversity through theatre. By 1991, the theatre company expanded to a loft in Tribeca and was renamed The Riant Theatre. Since 1995, it has been producing and presenting the Strawberry One-Act Festival. The Riant (which means merriment and laughter in French) has grown to become a place where artists - singers, writers, actors, directors, musicians, and visual artists - can come together to collaborate on new works and share ideas.
The Riant Theatre has a strong youth mentoring program, which provides internships for teenagers and college students interested in the arts. Besides THE STRAWBERRY ONE-ACT FESTIVAL (usually presented twice a year, in February/March and July/August), its current programs include THE CORE PROJECT, an ongoing intensive workshop for writers, directors and actors to develop new plays and present them in stage readings; NEW PLAY READING SERIES, in which plays are read before an invited audience and followed by a question and answer session with the playwright and artists; and MUSICAL THEATRE WORKSHOP for students, in which they learn Broadway, gospel and classical style songs under the guidance of theatre professionals and work on scenes and choreography that will lead to a performance. Visit www.therianttheatre.com for more information.
Van Dirk Fisher, the Founder and Artistic Director of The Riant Theatre and the Strawberry One-Act Festival, has spent his career nurturing and inspiring New York City's emerging actors and playwrights. A native of Brooklyn, he performed on stage and screen since his early years and later has studied acting at SUNY Purchase. In 1979, dismayed by the limited opportunities for African Americans in theatre, he founded the Black Experimental Theatre. "I wanted to provide stories that covered the economic, social and political progression of the African American," says Fisher. "I thought it was important for us as people of color to produce and tell our own stories and not be dependent on somebody else to tell our stories for us," he further explains.
For his accomplishments with The Riant Theatre, Van Dirk Fisher received the 2009 AUDELCO Special Achievement Award. As an actor, Fisher has appeared in several plays, commercials and voiceovers. He is also a director and a published novelist and playwright. As a TV producer, he created and produced Who's Got Game?, a reality improv game show. Currently, Fisher is working on a reality show version of the Strawberry One-Act Festival.