The Alternative Theater Company Presents ALTERED MINDS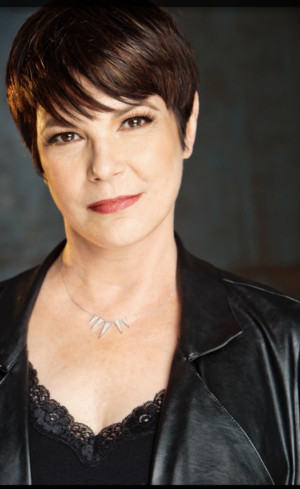 The Alternative Theater Company presents ALTERED MINDS, the May 6th first Staged Reading in a series of short plays tackling different perspectives, from quirky to thought provoking, on the complex issue of mental health.
The first set of FREE Staged readings in the series will take place:
MONDAY MAY 6th, 2019 at 7:00pm in the Duke Ellington Performance space, 400 West 43rd Street, New York, New York.
A diverse professional cast, directed by a potent team of veteran and up-and-coming professional directors, perform the various styles of plays selected from hundreds of worldwide submissions.
Plays include A Reflection From the Moon by Matthew Evan Davis, Directed by William Roudebush. Cast as "Julie" is former Dynasty celebrity "Leslie Carrington", Terri Garber. Ms. Garber also starred in North & South, General Hospital and As the World Turns. Cast as "Helen" is Leslie Lynn Meeker, recently seen as "Arlene" in Geoffrey Naufft's NEXT FALL with The Stomping Ground Theatre Company and as "Mrs. Stoof" in Robert Siegel's STRANGER THAN A RHINO with the 2018 NYC International Fringe Festival.
Julie is getting drunk, but something else is very wrong. A Reflection From the Moon invites us to Julie's impromptu birthday party when her psychotherapist mom, Helen drops in finding she's started the party alone. Between hanging decorations, off-color jokes and libations, Julie spirals into horrific truths that are darker than even Helen had imagined in her daughter's life-long roller coaster ride that takes everyone along as a result of her mental illness.
And Crossroads of the World by(Times Square's very own) Mark Okladek, directed by Brian Henry. Cast as "Suit" is Jake Lesh, recently closing a successful run as "Mr. Darcy" in Hudson Warehouse's Pride & Prejudice and Jason Yudoff as "Homeless," most recently Co-starring as "Lars" in Fox's GOTHAM.
"Where the F are all you Vampires?" In Crossroads of the World it's 3:00am in the middle of a Times Square subway station in the 80s and a very exhausted man in a suit is stuck in a turnstyle with no one in sight but a Homeless guy who has some unusual friends. What could go wrong?
Rounding out the cast of the Stage Reading in the other plays are: Jun Chen, Nick Nazario (JUMP by Gina Femia, Directed by Daniel Capalbo, Jr.),Samantha Browne-Walters, Valerie Huntington-Halderman,Broghanne Jessamine(PENNY FOR YOUR TRAUMAS? by Lindsay Partain, Directed by Judy Dodd),Sharon Lesser,Paul Thomas Ryan(HANG-UPS by Brett Hursey, Directed by Celine Havard),Bahar Behaghi,Hilary Chaplain (A HISTORY by Susan Hansell, Directed by Rui Dun),Kelly Miller,Lisa Tracy(13 MINUTES by JoeAnn Hart, Directed by Jean Tait).
The ALTERED MINDS Play readings in Midtown Manhattan will be FREE to the public May 6th, June 3rd and early July, TBD 2019. Wine reception and TalkBack following the readings.
The Alternative Theater Company is a nonprofit collaborative dedicated to stimulating social awareness of the human condition in contemporary society. Founded in 1988 in Philadelphia, the company most recently celebrated a successful run of The #metoo Plays in New York in December.
| | | |
| --- | --- | --- |
| | Donations | Arts Orgs |
Related Articles View More Off-Broadway

Stories

Shows
More Hot Stories For You