The Acting Company Announces Complete Casting For WATCH ON THE RHINE Reading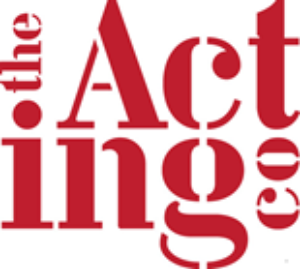 The Acting Company (Founded by John Houseman and Margot Harley; Ian Belknap, Artistic Director; Elisa Spencer-Kaplan, Executive Director) announced today complete casting for the first reading in the 23rd John McDonald Salon Reading Series, Lillian Hellman's acclaimed drama Watch on the Rhine. The reading will take place on Monday, March 18 at 7 PM at the Mainstage Theater at Playwrights Horizons (416 W. 42nd Street, New York, NY). Tickets are available now online at www.theactingcompany.org.
Directed by Kimberly Senior (Ayad Akhtar's Disgraced), the cast of Watch on the Rhine will feature five-time Tony nominee Dana Ivey as Fanny Farrelly, Tony nominee Michael Hayden (All My Sons, Judgment at Nuremberg) as Kurt Muller, John Skelley (Harry Potter and the Cursed Child) as David Farrelly and J. Anthony Crane (The Country House, The Winslow Boy) as Teck De Brancovis. Additional casting includes Mia Barron (Hurricane Diane, The Wolves), Jeffrey M. Bender (A Time to Kill, Cymbeline), Carine Montbertrand (The Crusade of Connor Stevens), Emily Swallow (High Fidelity, "The Mentalist"), Krystal Rowley (Picnic), Zachary Unger (Newsies), Delaney Baker and Noah Baker.
Not seen in New York since its 1980 Broadway revival, Watch on the Rhine is part drawing room comedy, part political thriller. The play follows anti-fascist German engineer Kurt Muller, his American-born wife Sara, and their three children as they return to Washington, D.C. after years spent in Europe resisting the rising Nazi threat. When a Romanian houseguest who is a Nazi supporter discovers Kurt's identity, he threatens to expose him. Published in 1941 by Lillian Hellman, a brilliant activist who was ahead of her time, this celebrated play is a timely examination of moral obligation and sacrifice.
The John McDonald Salon Reading Series will present five readings in 2019, continuing with Frederick Knott's WAIT UNTIL DARK on Monday, May 20 at the Sharp Theater at Playwrights Horizons. Jessica Swale's Olivier Award-winning comedy Nell Gwynn will follow on June 24 at the Mainstage Theater at Playwrights Horizon. Remaining titles will include Nambi E. Kelley's Jazz, from the novel by Toni Morrison, on August 6, and an original evening of collected letters curated by Dakin Matthews, Letters from Prison, on August 13, both playing at the Duke on 42nd Street, 229 W. 42nd Street.
The Acting Company's 2019 repertory season will include the New York premiere of NATIVE SON, adapted from Richard Wright's book by Nambi Kelly and directed by Seret Scott, and William Shakespeare's MEASURE FOR MEASURE, directed by Janet Zarish, performing in rotating repertory July 14 through August 24 at The Duke on 42nd Street.
Single tickets for the Reading Series are on sale now, priced from $15-$35 for general admission seating, available online at www.theactingcompany.org, or by phone at 212-258-3111.
Subscriptions for the 2019 The Acting Company repertory productions and salon series are also on sale now. Standard packages are priced from $40-$215. Premium subscriptions including opening night performances, special events, and reserved salon reading seating are also available.
The John McDonald Salon Series presents works that are thematically linked to the repertory season, rarely produced, or offer a first opportunity to see new plays and works being considered for future production. Reading casts feature a range of veteran Acting Company alumni and Broadway luminaries led by some of the theater's most celebrated directors. Recent highlights include Present Laughter, starring Kevin Kline in a precursor to his Tony Award-winning Broadway run, and Marcus Gardley's The House That Will Not Stand, seen subsequently in an Audelco Award-winning run at New York Theater Workshop featuring most of the same cast.