Photo Flash: Sneak Peek at THE VERY HUNGRY CATERPILLAR SHOW Off-Broadway
Acclaimed children's author and illustrator, Eric Carle has delighted three generations of readers with his books featuring his distinctive collage art and iconic characters. His most famous book THE VERY HUNGRY CATERPILLAR which was first published in 1969, has sold more than 41 million copies worldwide. THE VERY HUNGRY CATERPILLAR SHOW will begin performances on January 30, and will celebrate its opening on Sunday, February 7, with an initial run through March 27, 2016 at the 47th Street Theatre (304 W 47th St.). The show recently held a preview event, and BroadwayWorld has photos below!
This month, Jonathan Rockefeller's critically acclaimed production of THE VERY HUNGRY CATERPILLAR SHOW will get its US premiere. THE VERY HUNGRY CATERPILLAR SHOW, features a menagerie of 75 enchanting puppets during a magical 60-minute show that faithfully adapts four of Eric Carle's beloved books for the stage: The Artist Who Painted a Blue Horse, Mister Seahorse, The Very Lonely Firefly and, of course, THE VERY HUNGRY CATERPILLAR.
Creative team also includes Eric Wright (Puppetry), Raul Abrego (Set Designer), Nicholas Rayment (Lighting Designer), Nate Edmondson (Sound Designer & Composer), The Puppet Kitchen (Puppets), Cesa Entertainment (General Management).
Presented by Rockefeller Productions, THE VERY HUNGRY CATERPILLAR SHOW has toured extensively throughout Australia. For more information visit HungryCaterpillarShow.com.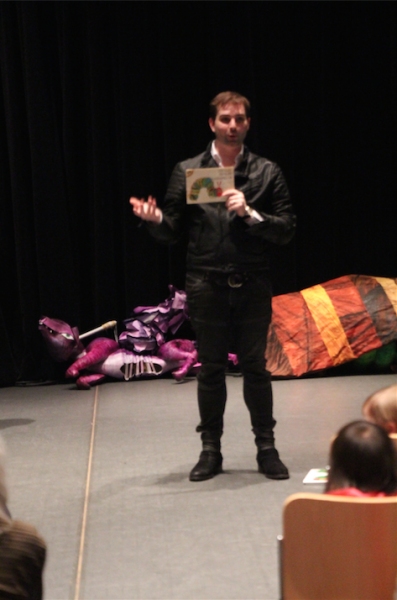 Creator Jonathan Rockefeller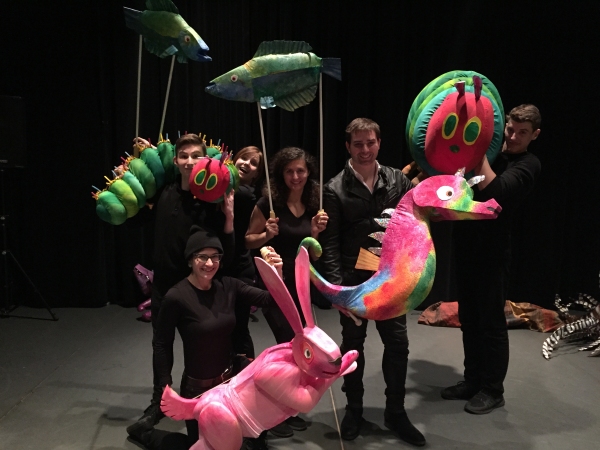 Sneak peek at THE VERY HUNGRY CATERPILLAR SHOW

Sneak peek at THE VERY HUNGRY CATERPILLAR SHOW

Sneak peek at THE VERY HUNGRY CATERPILLAR SHOW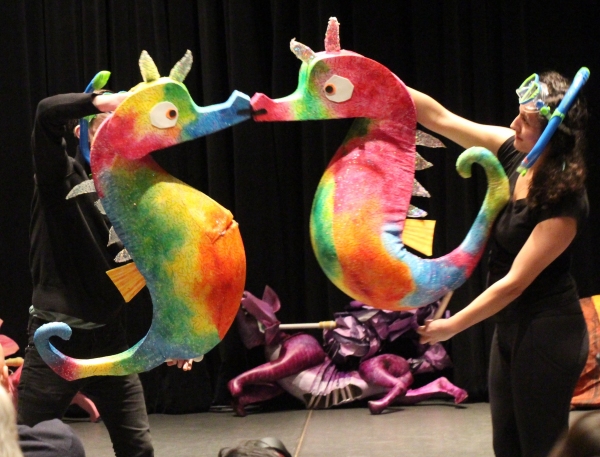 Sneak peek at THE VERY HUNGRY CATERPILLAR SHOW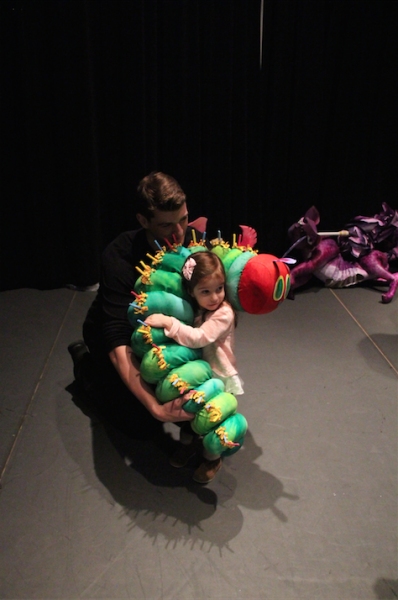 Sneak peek at THE VERY HUNGRY CATERPILLAR SHOW

Sneak peek at THE VERY HUNGRY CATERPILLAR SHOW

Sneak peek at THE VERY HUNGRY CATERPILLAR SHOW

Sneak peek at THE VERY HUNGRY CATERPILLAR SHOW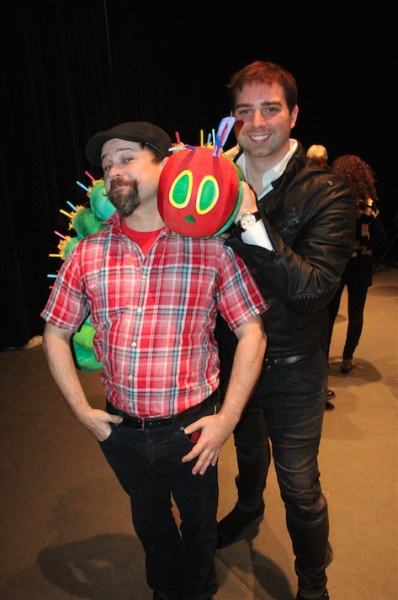 Micheal Schupbach and Jonathan Rockefeller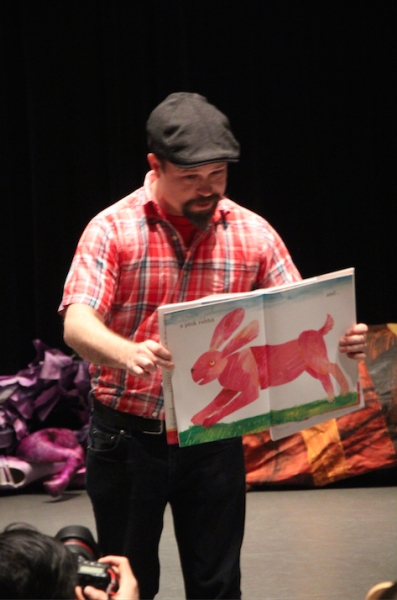 Micheal Schupbach of the Puppet Factory