Photo Flash: SHIDA Celebrates Off-Broadway Opening
The new musical SHIDA, written and performed by Jeannette Bayardelle -- whose Broadway appearances include leading roles in THE COLOR PURPLE and HAIR -- will receive its world-premiere this summer Off-Broadway as an Ars Nova Summer Fling (511 W. 54 St. in Manhattan). Previews began July 19 and SHIDA's official opening night was this Wednesday, July 31. The Off-Broadway limited engagement runs through August 28. BroadwayWorld has photos from the opening night curtain call and festivities below!
Directed by Andy Sandberg, SHIDA has book, music, and lyrics by Jeannette Bayardelle, winner of the NAACP Theater Award for Best Lead Actress in a Musical for her performance in THE COLOR PURPLE.
Set to a soulful score of rock, jazz, R&B, and gospel music, SHIDA is based on the true story of a young African-American girl who aspires to become a writer, tracing the ups and downs of her family, friendships, and love life - from the double-dutch court at St. Mary's Catholic School in the Bronx to a scholarship at NYU. Her dreams become sidetracked by hardship and loss until her faith and those closest to her combine to restore Shida's hope and give her a second chance. SHIDA is a tour-de-force for Ms. Bayardelle, who takes us through Shida's powerful, funny, and inspirational story, portraying multiple roles.
In addition to starring as Celie in THE COLOR PURPLE, Jeannette Bayardelle played Dionne in the Tony Award winning revival of HAIR on Broadway, and she has performed Off-Broadway and at A.R.T. in Diane Paulus' THE BEST OF BOTH WORLDS. Her national and interNational Theatre credits include THE COLOR PURPLE, Deaf West's BIG RIVER, RENT, and SISTER ACT. Her voice is featured in the Disney film THE LITTLE MERMAID III. Her albums include "I Know Who I Am," "Praise Report" and "Transferable."
Andy Sandberg directed the critically-acclaimed world premiere of Alan Brody's play OPERATION EPSILON (nominated for a 2013 Elliot Norton Award) at Central Square Theater in Cambridge, MA, and he directed the premiere of the musical THE LAST SMOKER IN AMERICA Off-Broadway. Additional NY directing credits include ZELDA AT THE OASIS (St. Luke's), R.R.R.E.D. (NYMF), BERNICE BOBS HER MULLET (NYMF), and he has assisted legendary director Hal Prince on the Broadway production of LOVEMUSIK (SDC Fellowship). He received a Tony Award as a producer of the revival of HAIR and was also a producer of last season's Tony-nominated revival of THE BEST MAN on Broadway. In London, he produced the world-premiere of the musical PARADISE FOUND, co-directed by Hal Prince and Susan Stroman at Menier Chocolate Factory.
SHIDA has scenic design by Charlie Corcoran, lighting design by Grant Yeager, costume design by Michael McDonald and sound design by David Sanderson. Musical direction is by Jesse Vargas. Music supervisor isLarry Lelli. Alexander Orbovich is General Manager for SHIDA.
SHIDA is presented by Shida Productions LLC, Flora Major, Gary Goddard Entertainment, Brian Wagner/Adam Lederer, and Whitney Hoagland Edwards, as an Ars Nova Summer Fling, which provides independent productions with subsidized performance space and production support to help artists from the Ars Nova community bring their creative vision to life on our stage.
Ms. Bayardelle performed a sold-out one-night-only concert version of SHIDA at Birdland in 2011 as part of the Broadway at Birdland series, and SHIDA subsequently received a workshop at Ars Nova as part of the Project Residency Initiative, both under the direction of Mr. Sandberg.
SHIDA performs Mondays at 7 pm, Tuesdays, Wednesdays and Thursdays at 8 pm, Fridays at 5 and 8 pm and Saturdays at 3 and 8 pm. SHIDA will perform added matinees at 3 pm on Wednesdays August 21 and 28 and a 10pm performance on August 26th. (No Friday 5 pm performances on July 19 and 26). SHIDA's running time is 70 minutes (no intermission). Tickets are $25 and $40 and are available for purchase by phone at 866-811-4111 or online at www.ShidaTheMusical.com.
Photo Credit: Tyrone Rasheed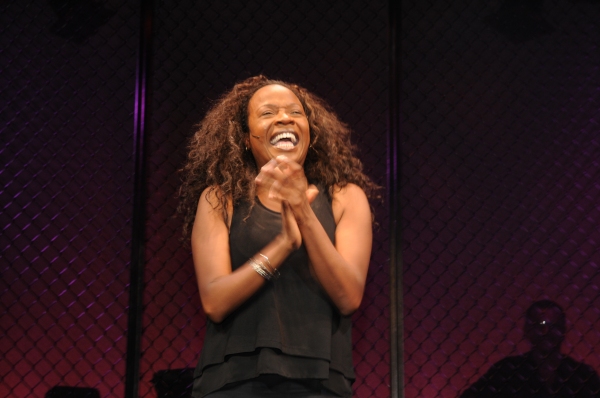 Jeannette Bayardelle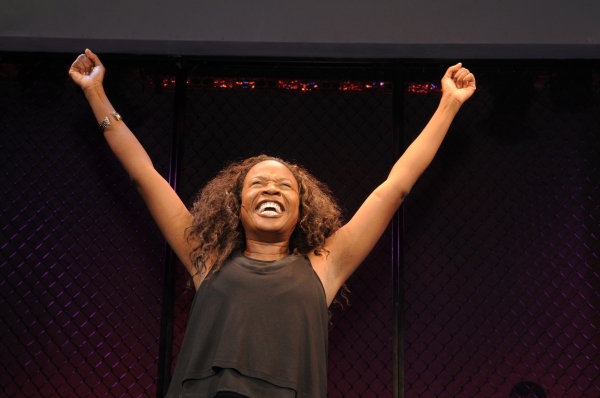 Jeannette Bayardelle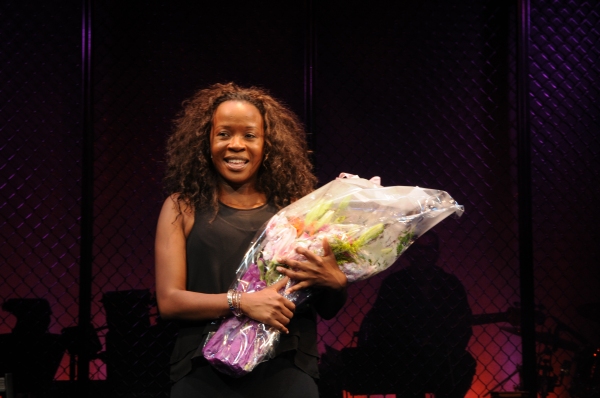 Jeannette Bayardelle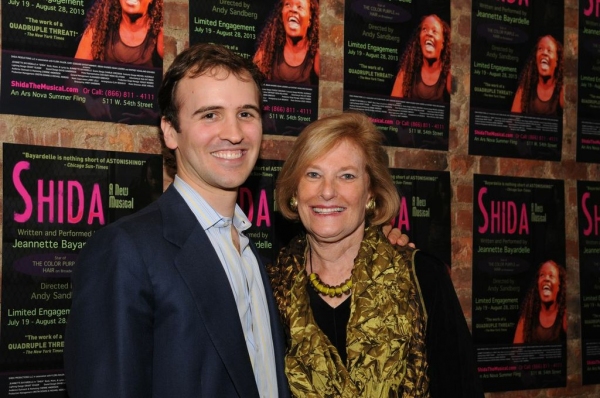 Andy Sandberg and ElLen Berman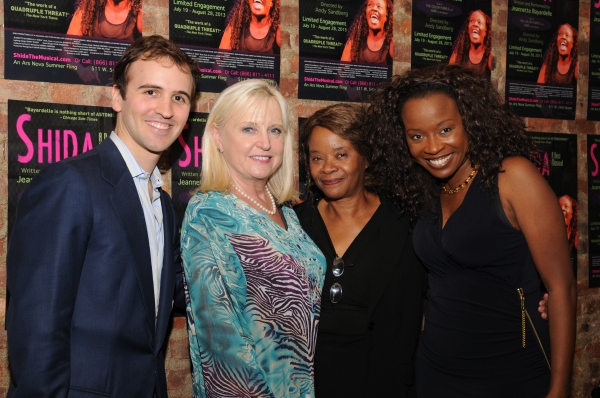 Andy Sandberg, Mary Nealie, Claudie Bayardelle and Jeannette Bayardelle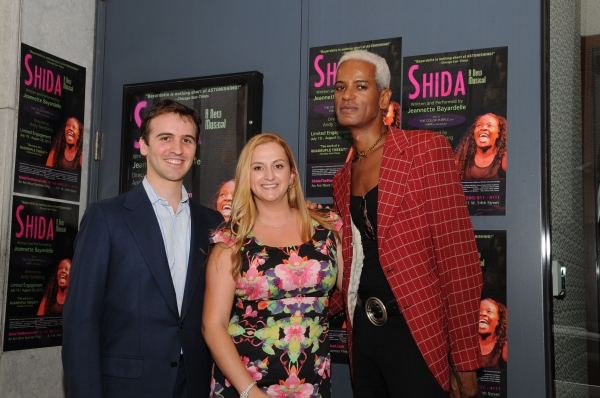 Andy Sandberg, Whitney Hoagland Edwards and Thomyss Harmon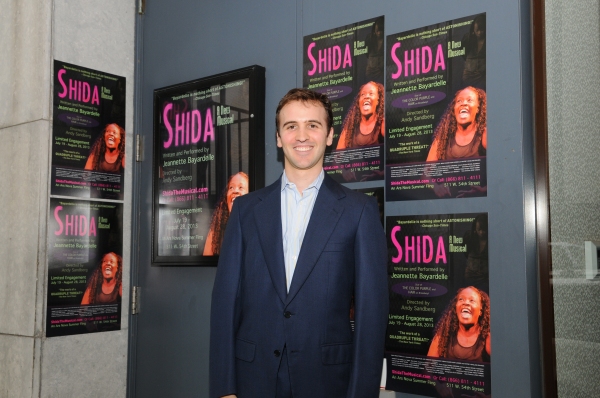 Andy Sandberg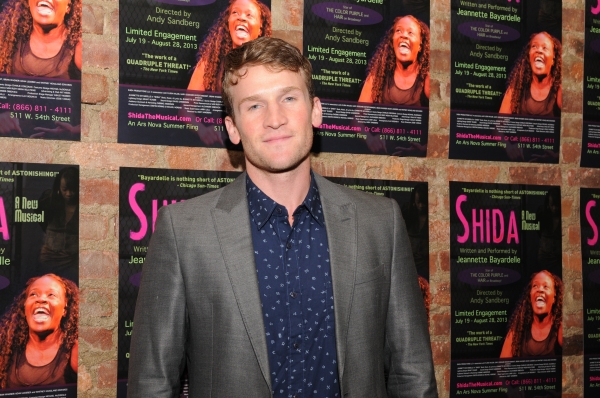 Claybourne Elder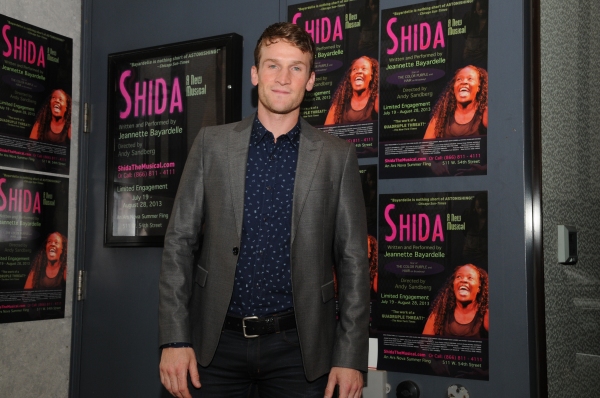 Claybourne Elder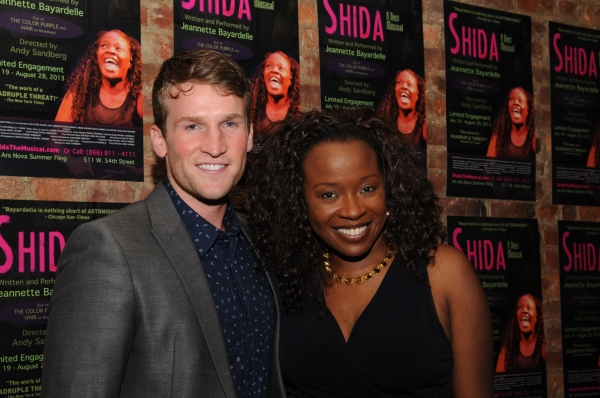 Claybourne Elder and Jeannette Bayardelle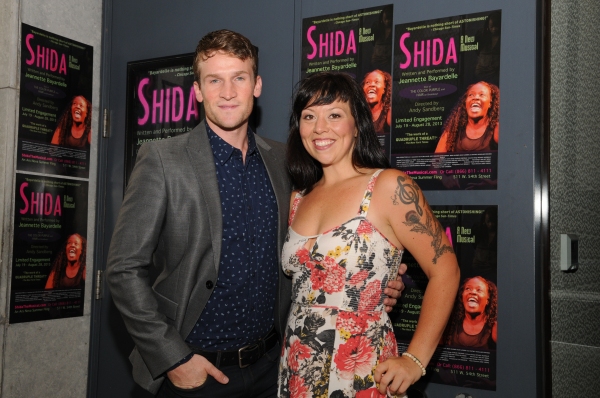 Claybourne Elder and Guest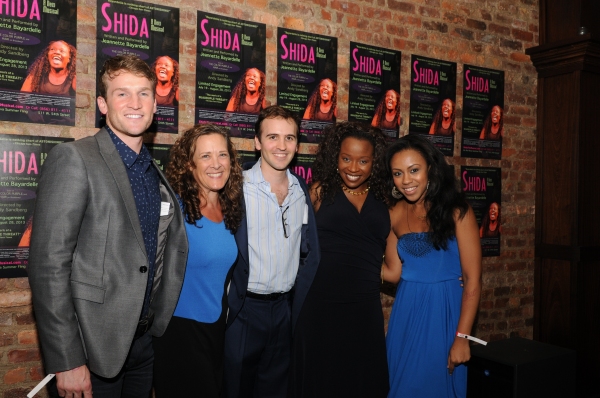 Claybourne Elder, Karen Ziemba, Andy Sandberg, Jeannette Bayardelle and Sasha Allen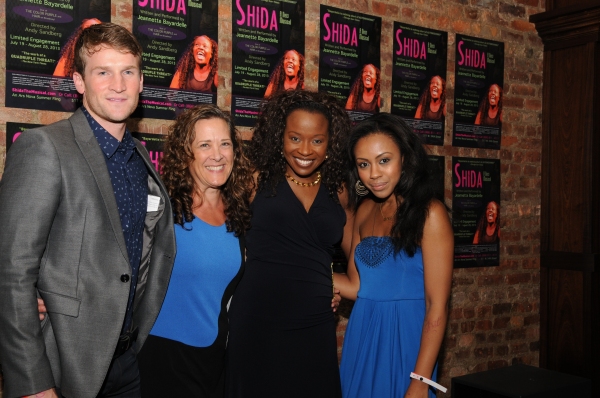 Claybourne Elder, Karen Ziemba, Jeannette Bayardelle and Sasha Allen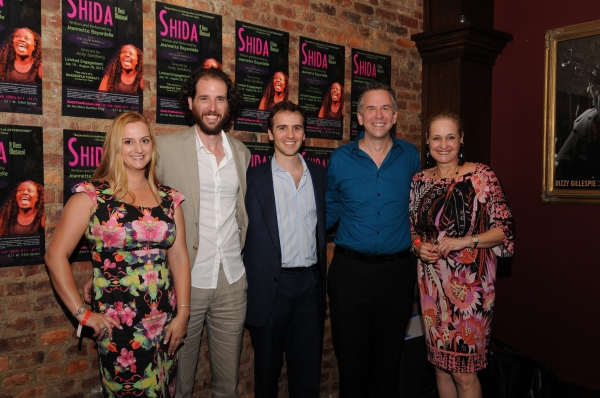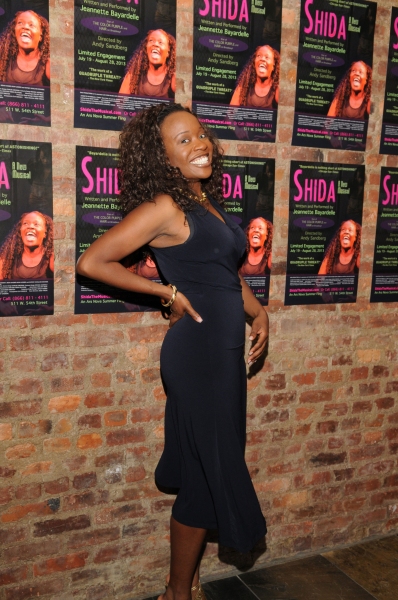 Jeannette Bayardelle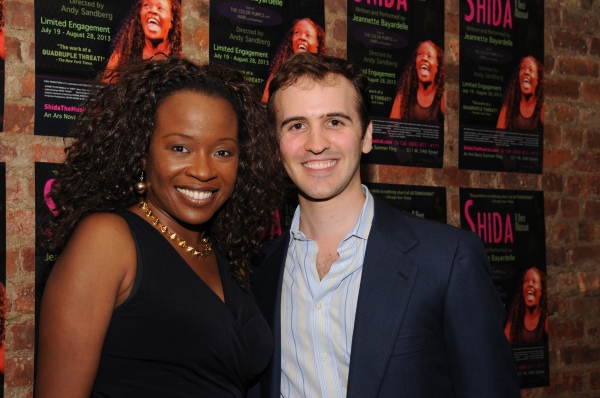 Jeannette Bayardelle and Andy Sandberg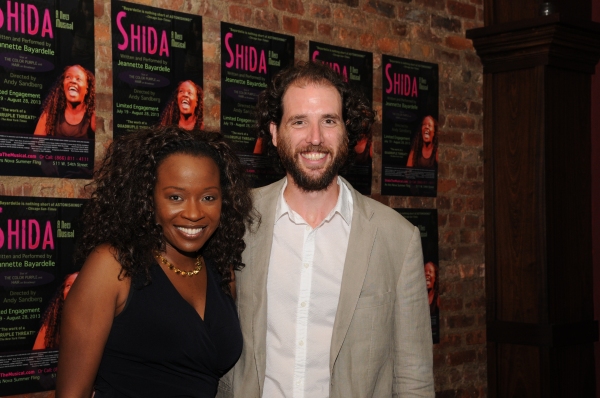 Jeannette Bayardelle and Adam Lederer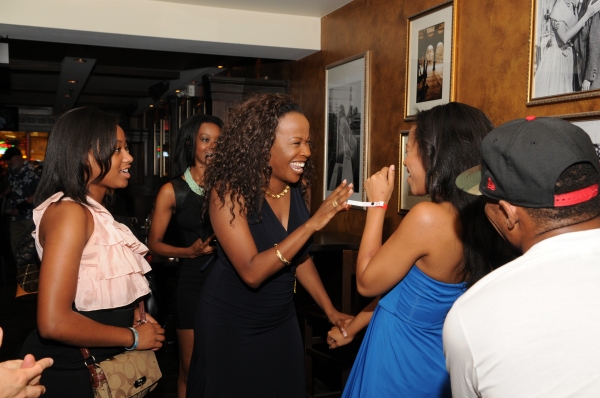 Jeannette Bayardelle and Guests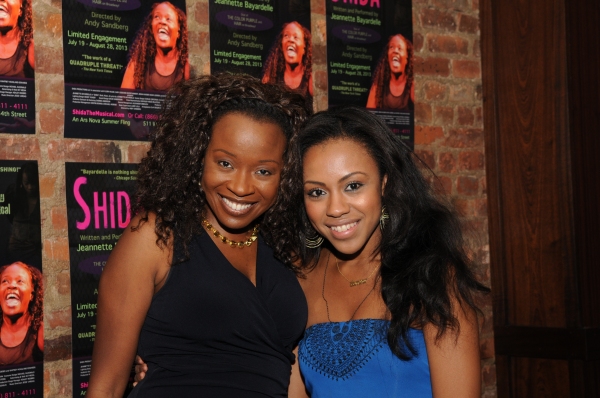 Jeannette Bayardelle and Sasha Allen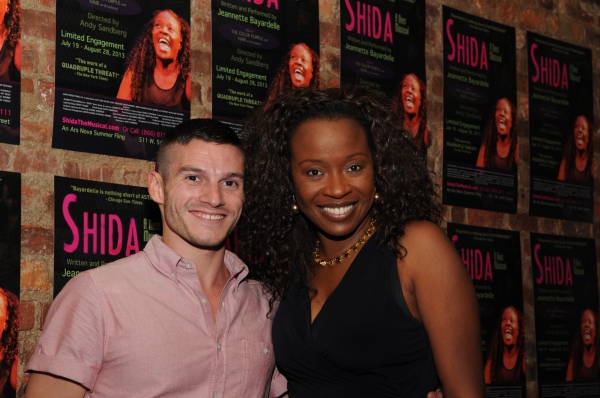 Jesse Vargas and Jeannette Bayardelle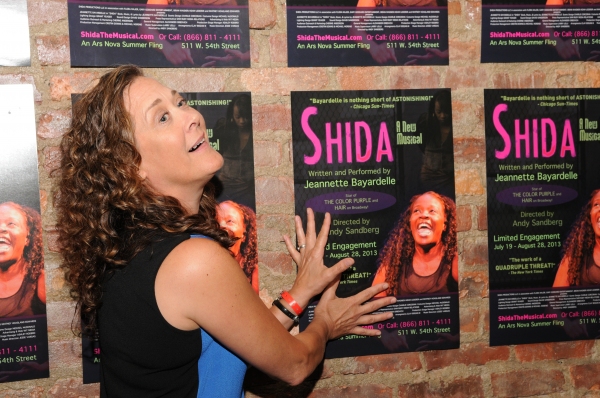 Karen Ziemba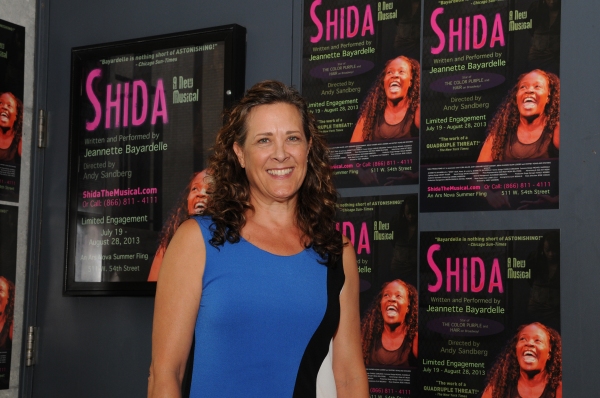 Karen Ziemba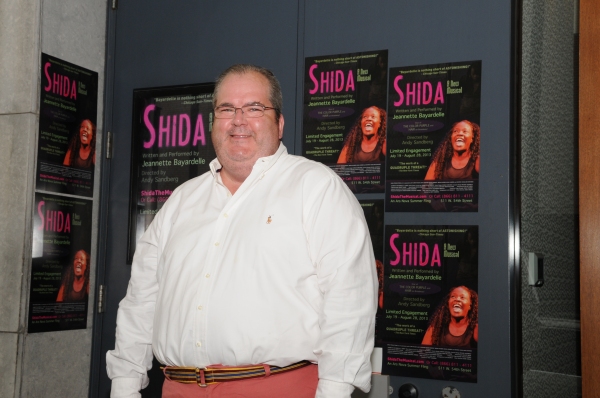 Michael McDonald