Photo Flash: PTP/NYC Presents THERESE RAQUIN, THE EUROPEANS
Following a 2009 Drama Desk nomination for Jan Maxwell in last season's Scenes From An Execution by Howard Barker, PTP/NYC, formerly known as The Potomac Theatre Project, in association with Middlebury College, proudly presents its 23rd repertory season, its 3rd consecutive in NY. This season's menu includes the U.S. Premiere of The Europeans, written by Howard Barker and directed by PTP's Co-Artistic Director Richard Romagnoli (Barker's "American ally"), and Therese Raquin, written by Neal Bell and directed by PTP's Co-Artistic Director Jim Petosa.
Performances began June 30 and run through July 26, 2009 in a limited engagement at The Atlantic Stage 2, located at 330 West 16th Street between 8th & 9th Avenues in NYC. The rep season will also include PTP/NYC's 'After Dark 2009: the playground for young artists', off-hours theatre in multiple shapes and sizes. Tickets are $20 and $10 for students/seniors and can be purchased at http://www.TicketCentral.com or at 212-279-4200. $15 tickets are available for all previews from June 30 to July 5. Train access via A,C,E,L to 14 St./8 Ave. or 1 to 18 St. For more information visit http://www.PotomacTheatreProject.org
FULL REPERTORY SCHEDULE:
Remaining performances for The Europeans take place on Fri 7/10 at 7:30pm, Sat 7/11 at 2pm, Sun 7/12 at 7:30pm, Tue 7/14 at 7:30pm, Wed 7/15 at 2pm and 7:30pm, Sat 7/18 at 7:30pm, Sun 7/19 at 2pm, Thu 7/23 at 7:30pm, Fri 7/24 at 7:30pm, Sat 7/25 at 2pm, Sun 7/26 at 7:30pm. Running time is 2 hours and 20 minutes including intermission.
Remaining performanes for Therese Raquin take place on Sat 7/11 at 7:30pm, Sun 7/12 at 2pm, Thu 7/16 at 7:30pm, Fri 7/17 at 7:30pm, Sat 7/18 at 2pm, Sun 7/19 at 7:30pm, Tue 7/21 at 7:30pm, Wed 7/22 at 7:30pm, Sat 7/25 at 7:30pm, Sun 7/26 at 2pm. Running time is 2 hours and 5 minutes including intermission.
Howard Barker's The Europeans takes place in war-ravaged Vienna after the Turkish invasion of the late 1600's, during which Christianity and Islam brutally collided. Vienna is now a place where manners have disappeared, women sell their bodies for loaves of bread, and the blood of Turkish prisoners runs free. The Emperor craves the normality of the past, but only Starhemburg, the military commander, realizes that a new future must be forged, and sees Katrin - a young woman mutilated, raped and impregnated by the Turks - as the agent for change. Thus begins a harrowing love story. The Europeans unapologetically reveals us as primal beasts struggling to learn the love of self and finding the spirit to love each another.
Originally a novel by Emile Zola published in 1867, Therese Raquin is a dark erotic exploration of the human subconscious, told through a series of short scenes that alternate between comic and horrific. Therese, a young half-French, half-Algerian woman, was unhappily married to her sickly first cousin by a well-intentioned but overbearing aunt. When the opportunity arises, she enters into an affair with her husband's friend, Laurent, leading to brutal and tragic consequences. Michael Feingold of The Village Voice wrote that this adaptation by Neal Bell, "Keeps the grit and erotic animality...using the grotesque tiny details to imply feelings and situations in vivid shorthand. Naturalism as haiku."
On October 21, 2009, PTP/NYC will be participating in 21 FOR 21, an international festival featuring more than 50 theatre companies across the world joining together to celebrate the 21st birthday of Howard Barker's theatre company, the Wrestling School. For more info visit http://www.21421.co.uk. In addition, Richard Romagnoli will be participating in a spring 2010 CUNY event at the Martin E. Segal Theatre Center honoring the work of Howard Barker. Part of its InterNational Theatre Series, the event will be moderated by George Hunka.
PTP/NYC, nominated for seven Helen Hayes Awards, continues to redefine political theatre for the 21st century with an annual month long repertory season. The company's mandate is the presentation of highly theatrical and thought-provoking work of contemporary social and cultural relevance. In its 22 seasons the voices of PTP's writers have addressed art, pornography, AIDS, homelessness, censorship, totalitarianism, apartheid and gender wars. PTP's 2007 production of Howard Barker's No End of Blame was nominated for four NY Innovative Theatre Awards including Megan Byrne for Best Actress in a Supporting Role (winner in her category), Best Production, Richard Romagnoli for Best Director and Alex Draper for Best Actor in a Leading Role.
PTP was founded in 1987 by the artistic team of Cheryl Faraone, Jim Petosa and Richard Romagnoli. During its 20 seasons (1987-2006) in Washington DC and Maryland, The company produced 75 main stage productions along with numerous new play readings, late night experimental productions and a variety of ancillary events. PTP/NYC is affiliated with the Theatre Program of Middlebury College, Middlebury, Vermont.

The cast for The Europeans includes Megan Byrne (NYIT Award Winner/No End of Blame), Antoinette Lavecchia (MTC/Kimberly Akimbo), Valerie Leonard (Broadway/An Ideal Husband), Robert Emmet Lunney (Broadway/The Graduate), AiDan Sullivan (Broadway/Medea), Bill Army, Veracity Butcher, Xian Chiang-Waren, Samantha Collier, Judith Dry, Lauren Fondren, Rishabh Kashyap, Emily Kron, Brent Langdon, Jimmy Wong and Robert Zukerman. The cast for Therese Raquin includes Helen Jean Arthur (Broadway/A Lie of the Mind), Scott Janes (Lincoln Center/Brothers Karamazov), Lily Balsen, Michael Kessler, Willie Orbison, Peter Schmitz, Stephanie Spencer and Jordan Tirrell-Wysocki.
Set design by Mark Evancho. Europeans' original music by Peter Hamlin and sound design by Allison Rimmer. Lighting design for Europeans by Hallie Zieselman and Therese by Nicholas Houfek. Costume design for Europeans by Jule Emerson and Therese by Nicole V. Moody. Stage manager for Europeans is Amy Weissenstein and Therese is Lisa McGinn.
Photo credit: Stan Barouh

Valerie Leonard, Antoinette Lavecchia and Robert Emmet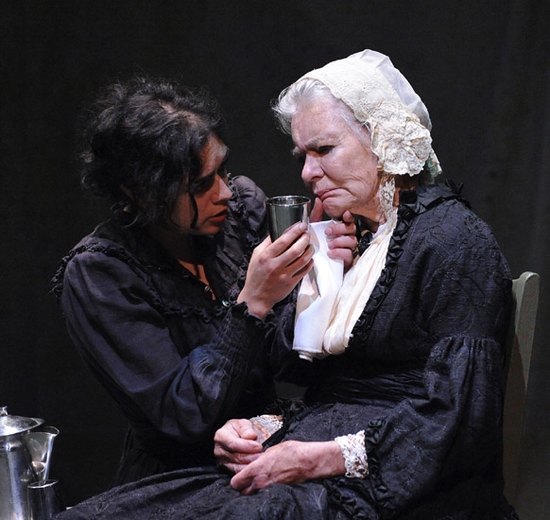 Lily Balsen and Helen-Jean Arthur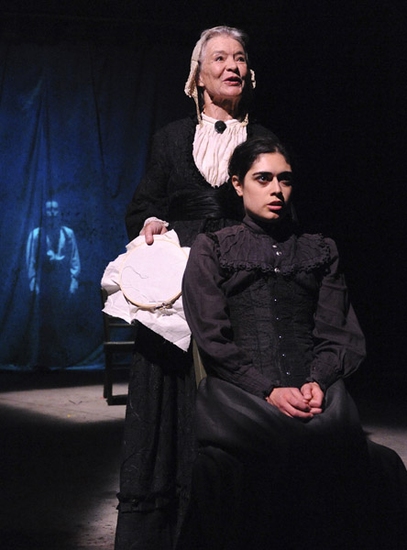 Willie Orbison, Helen-Jean Arthur and Lily Balsen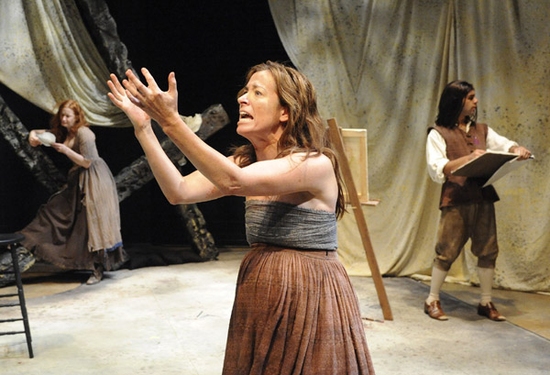 AiDan Sullivan, Megan Byrne and Rishabh Kashyap

Robert Emmet Lunney, Robert Zukerman, Judith Dry and AiDan Sullivan
Featured BroadwayWorld Events
Check out these concerts...

More Hot Stories For You