Photo Flash: Meet the Full Cast of York Theatre's STORYVILLE - Ernestine Jackson, D.C. Anderson and More!
The York Theatre Company has announced the full cast for the New York premiere of Storyville, a New Orleans musical, with book by Ed Bullins, music and lyrics by Mildred Kayden, direction by Bill Castellino, choreography by Mercedes Ellington and music direction by William Foster McDaniel. Scroll down for photos from the meet and greet!
The cast will feature two-time Tony Award nominee Ernestine Jackson, with D.C. Anderson, Cory Bretsch, Karen Burthwright, Kyle RoBert Carter, Demeka Hayes, Michael Leonard James, Leajato Robinson, Clifton Samuels, Christopher Spaulding, Carl Wallnau, Debra Walton, NaTasha Yvette Williams, and Zakiya Young.
New Orleans, 1917: Something happened that changed the American Songbook forever. The time, Mardi Gras; the place, Storyville-two blocks from the French Quarter. Saloons, gambling joints and brothels set the scene for a new kind of music. Some say it was the beginning of jazz. People fell in love, a world disappeared, and the music moved upriver.
Directed by Bill Castellino with choreography by Mercedes Ellington, Storyville is the tale of what happened in that red light district, allowing jazz to become one of America's gifts to the world. Written by playwright Ed Bullins (The Taking of Miss Janie-Obie, Drama Desk Award; What the Winesellers Buy) with music and lyrics by Mildred Kayden (Ionescopade, Call the Children Home) and musical direction by William Foster McDaniel.
The Storyville creative team includes James Morgan (set), Nicole Wee (costumes), Michael Gottlieb (lights) and Janie Bullard (sound). The Production Stage Manager is Elis Arroyo.
Performances are set to begin Monday, July 15, 2013 at 8:00 p.m. for a limited engagement through Saturday, August 17, 2013 at The York Theatre Company at Saint Peter's (Entrance on East 54th Street, just east of Lexington Avenue). Opening Night is set for Tuesday, July 23, 2013 at 7:00 p.m.
For additional information, visit the website at www.yorktheatre.org.
Photo Credit: David Loughner/York Theatre Company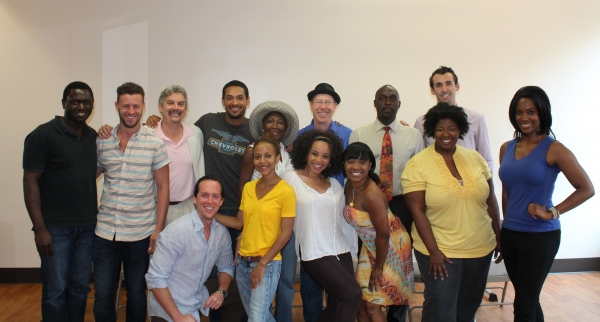 The Cast (clockwise from left): Leajato Robinson, Christopher Spaulding, Carl Wallnau, Kyle RoBert Carter, Ernestine Jackson, D.C. Anderson, Michael James Leonard, Cory Bretsch, Zakiya Young, NaTasha Yvette Williams, Debra Walton, Karen Burthwright, Demeka Hayes and Clifton Samuels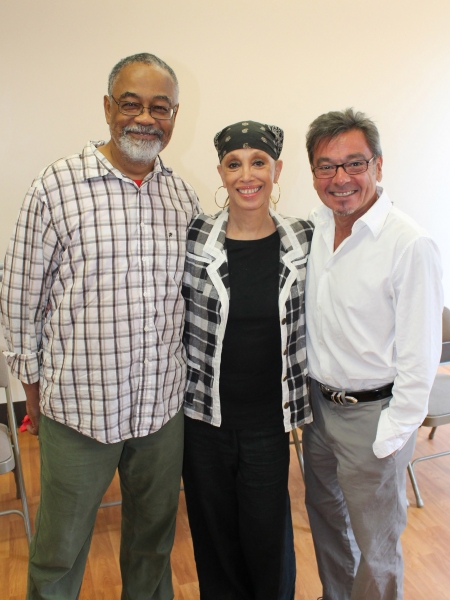 The creative team: William Foster McDaniel (music director), Mercedes Ellington (choreography) and Bill Castellino (director)