Photo Flash: Meet the Cast of RUTHLESS!
Rehearsals began June 2nd for the all-new production of RUTHLESS! The Musical. Broadway lovers (and haters) rejoice, because the funniest and bloodiest musical about what it takes to make a child a star is returning to Off-Broadway! RUTHLESS! is set to begin performances June 25th at St. Luke's Theatre in the heart of the Theater District, with the official Opening Night on Monday, July 13th. Book and lyrics are by Joel Paley and music byMarvin Laird. Joel Paley also directed the original production of RUTHLESS! as well as productions in L.A., South Beach and the record-breaking concert event starring Bernadette Peters. He will once again serve as director of the new production, with Marvin Laird on board as musical supervisor as well.
When The Bad Seed meets Gypsy it's fun for the whole dysfunctional family! Tina Denmark is a pretty, charming and diabolical eight-year-old girl who "was born to entertain." With the encouragement of slick and overbearing potential agent Sylvia St. Croix, Tina will do anything to play the lead in her school play, and we mean anything. The question is, where does such remarkable talent and unstoppable ambition come from? The answer may shock you when you see this award-winning Stage Mother of all musicals.
RUTHLESS! first appeared Off-Broadway 22 years ago at the Players Theatre, winning both the Drama Desk Award for Best Lyrics and the Outer Critics Circle Award for Best Musical. Most notably, the production featured a few young girls in the role of Tina whose names might be familiar to contemporary audiences including Britney Spears, Natalie Portman and Laura Bell Bundy. The show continues to be a favorite among regional theaters and productions are continually being staged around the globe.
But make no mistake - this is not your mother's RUTHLESS! This is no mere revival, but a newly imagined meditation on narcissism, talented tykes and stage mothers in a world that has since been introduced to such gems as "Toddlers and Tiaras" and Honey Boo Boo.
The re-imagined version of RUTHLESS! is the one co-creators Joel Paley and Marvin Laird have long envisioned. As Paley explains, "Before it became a full musical, it was a long one-act but, in the transformation, it became a two act musical because that's what was required to get it Off-Broadway. In this staging, we've done away with the intermission and have streamlined it into 90 minutes that is roller-coaster sharp and fast." So reinvented is this new edition of RUTHLESS! that Samuel French is publishing the revised version to coincide with this summer's Off-Broadway opening.
Featured in the cast of RUTHLESS! are Peter Land (All's Well That Ends Well, My Fair Lady, Cabaret), Kim Maresca (Westport's Twelfth Night), Rita McKenzie (Ethel Merman's Broadway, RUTHLESS! L.A.), Zoie Ann Morris (Ragtime, The Scarlet Pimpernel), Tracy Jai Edwards (Hairspray, Legally Blonde), and introducing Tori Murray (Paper Mill's New Voices of 2014: Oh, What a Night!)
Author/Lyricist/Director Joel Paley was an original member of the notorious Les Ballets Trockadero de Monte Carlo, dancing as Bertha Vinayshinski. This gig led him to Laird who was musical directing a Shirley MacLaine TV special featuring the "Trocks," prior to their sold-out Broadway engagement at the Palace Theatre.
Composer Marvin Laird has written dance and vocal arrangements for over two dozen Broadway and West End shows, including the award-winning production of Annie Get Your Gun and the 2003 Broadway revival of Gypsy, both starring Bernadette Peters. He has been Ms. Peters' personal music director for more than 40 years.
RUTHLESS! is produced Off-Broadway by Maxine Paul, Evan Sacks and Ken Schur. The playing schedule will be Mondays at 8 PM, Thursdays at 7 PM, Fridays at 8 PM, and Saturdays at 2 PM at St. Luke's Theatre, 308 West 46th Street (just west of Eighth Ave.) Tickets are available through www.RuthlessTheMusical.com or by calling 212-239-6200.
Photos by Adam Mackie


Zoie Ann Morris, KIM MARESCA, Tori Murray, Peter Land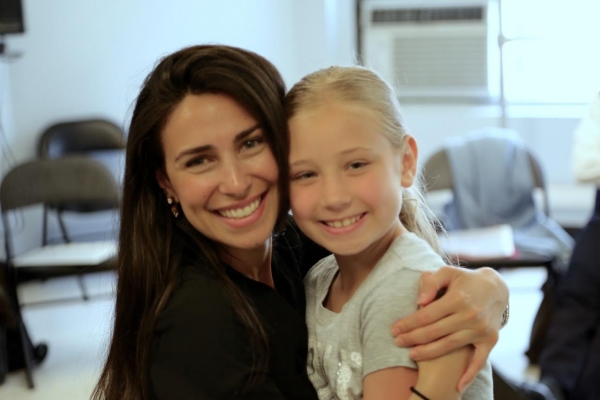 KIM MARESCA, Tori Murray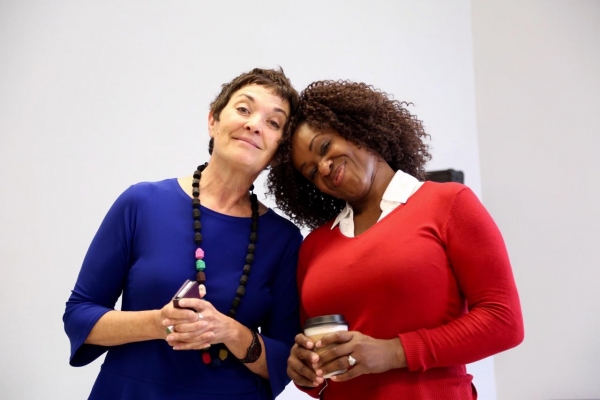 MAXINE PAUL, Zoie Ann Morris

Zoie Ann Morris, Peter Land, EVAN SACKS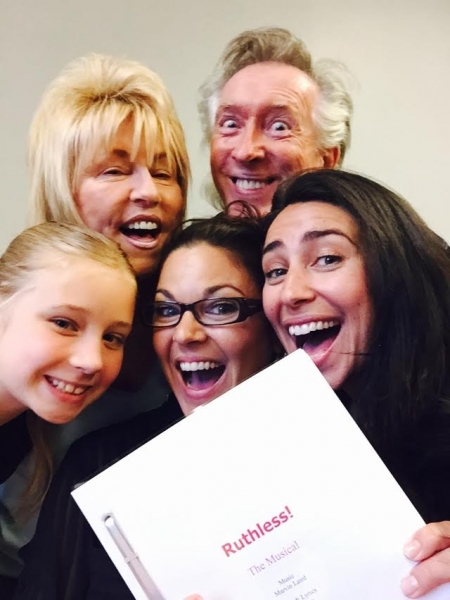 Tori Murray, Rita McKenzie, Tracy Jai Edwards, Peter Land, KIM MARESCA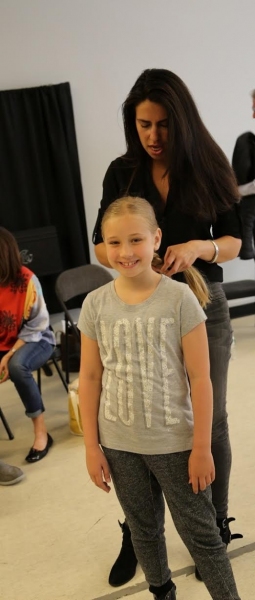 KIM MARESCA, Tori Murray

Company of RUTHLESS!

Zoie Ann Morris, KIM MARESCA, Tori Murray, Peter Land
More Hot Stories For You