Photos: FunikiJam's City Of Hope At Actors Temple Theatre
When the Agents of Jam go under cover as a construction crew to help with disaster relief they are invited on a special mission to explore New Orleans Zydeco, Paris Jazz, and Detroit "motor City" Motown. Along the way, they discover how musical styles that developed from African roots have become beloved forms artistic expression around the world - and that by working together, we can build a CITY OF HOPE.
This family-friendly show is recommended for children 10 and under with adult companion.
Tickets are available at www.funikijamoffbroadway.com.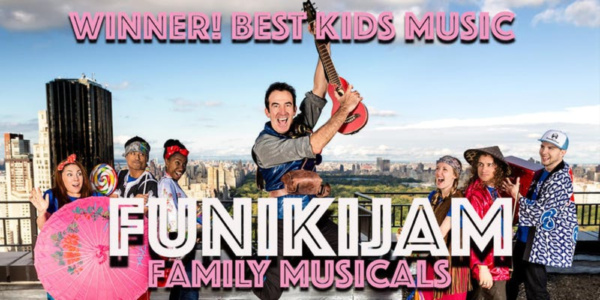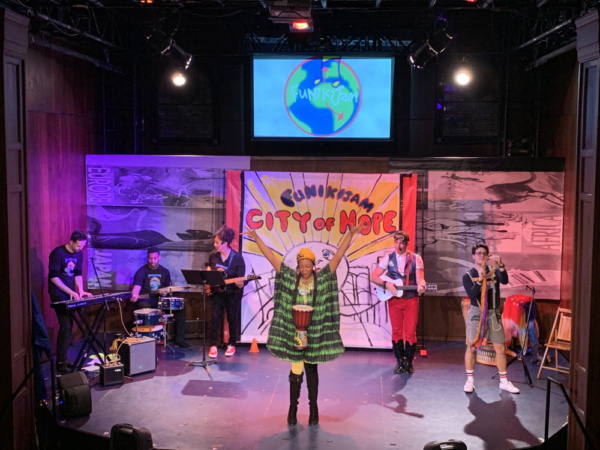 Sabbaba, Agent of Jam (Charlene Morris) tells the story of how music developed from African roots became a beloved form of artistic expression around the world.

Captain Jam (Brian Barrentine) welcomes New Recruits to the city of New Orleans - the first stop on Special Mission: FunikiJam City of Hope - where African rhythm blended with Caribbean rhythm, French

The Agents of Jam''s continue their mission in Paris where Black Musicians like Duke Ellington and Louis Armstrong escaped oppression - and Jazz thrives to this day.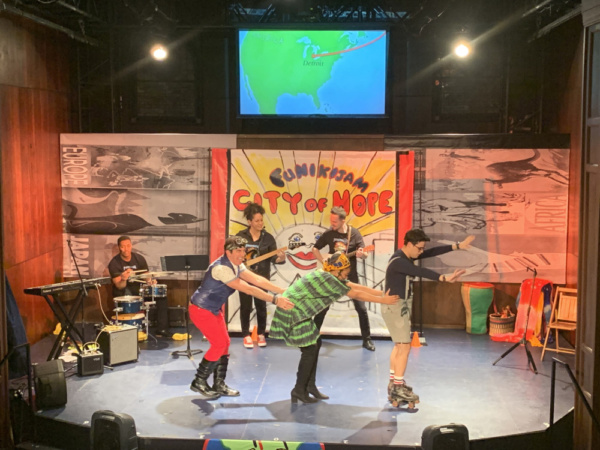 Agent Bahjat (Tyler Fuentes) puts on his skates for Detroit, Motor City Motown - FunikiJam''s final City of Hope destination -where in the 1960''s Motown music exploded onto the international scene wi