Photos: First Look at Throughline Artists' SUMMER SHORTS 2014 - Plays by Innaurato, LaBute and Reitz
Throughline Artists present SUMMER SHORTS 2014, their eighth annual festival of new American short plays from established and emerging writers, at 59E59 Theaters (59 East 59th Street). Performances continue through Saturday August 30th only. Scroll down for a first look at Series B!
Featured will be six world premieres from some of the theater's finest established and emerging artists, including Roger Hedden (The Sky and the Limit, directed by Billy Hopkins), Albert Innaurato (Doubtless, directed by Jack Hofsiss), Eric Lane (Riverbed, directed by Matthew Rauch), Warren Leight (Sec. 310, Row D, Seats 5 and 6, directed by Fred Berner), Neil LaBute (The Mulberry Bush, directed by Maria Mileaf), and Daniel Reitz (Napoleon In Exile, directed by Paul Schnee).
Series B features:
Doubtless by Albert Innaurato, directed by Jack Hofsiss with David Beck, Brenda Currin, Andrew Glaszek, Tasha Guevara, and Dana Watkins. With such formidable opponents as hypocrisy, government, hysteria, neurosis, family, religion and pop culture - can we ever really know and accept who we are? Well, these two brave nuns are going to give it a go!
The Mulberry Bush by Neil LaBute, directed by Maria Mileaf with J.J. Kandel and Victor Slezak. Two men meet up on a bench in the park. One of them is meant to be there. The other is not. What follows is a domestic thriller played out in the harsh sunlight of a weekday afternoon.
Napoleon in Exile by Daniel Reitz, directed by Paul Schnee with Will Dagger and Henny Russell. Corey is 25, living at home, can't hold a job, and is obsessed with Minecraft. His mother has other ideas for him.
Summer Shorts returns for another summer of new American one-acts featuring original plays by the country's top playwrights. Representing some of today's best writing, directing and acting talents, Summer Shorts celebrates theater, summer and the short form. The festival's two separate series offer a diverse range of voices, styles, and subject matter. Summer Shorts 2014 offers six world premiere one-act plays, presented as two separate evenings of three each. The two series will run in rotating repertory.
Performances will be Tuesday through Thursday evening at 7:15 pm, Friday & Saturday evenings at 8:15pm, Saturday matinees at 2:15 pm and Sundays at 3:15 pm and 7:15 pm. Tickets are $25 each (59E59 Members $17.50). Tickets can be purchased at the Box Office (Monday 12-6pm, Tuesday - Thursday 12-7:30pm, Friday & Saturday 12-8:30pm, Sunday 12-7:30pm); by phone at 212-279-4200; or online at www.59e59.org. Regular service fees apply to phone and online purchases. For more information, visit www.summershortsfestival.com or www.throughlineartists.org.
Photo Credit: Carol Rosegg

A scene from Napoleon in Exile by Daniel Reitz, directed by Paul Schnee with Henny Russell and Will Dagger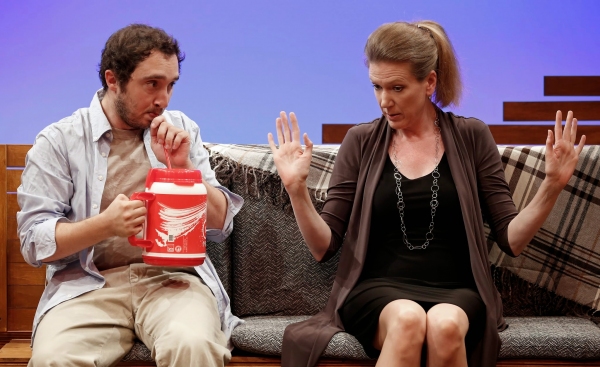 A scene from Napoleon in Exile by Daniel Reitz, directed by Paul Schnee, with Will Dagger and Henny Russell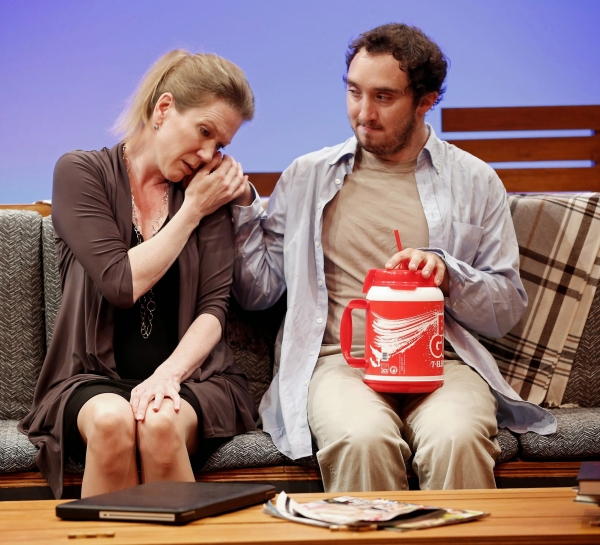 A scene from Napoleon in Exile by Daniel Reitz, directed by Paul Schnee, with Will Dagger and Henny Russell

A scene from The Mulberry Bush by Neil LaBute, directed by Maria Mileaf with Victor Slezak and J.J. Kandel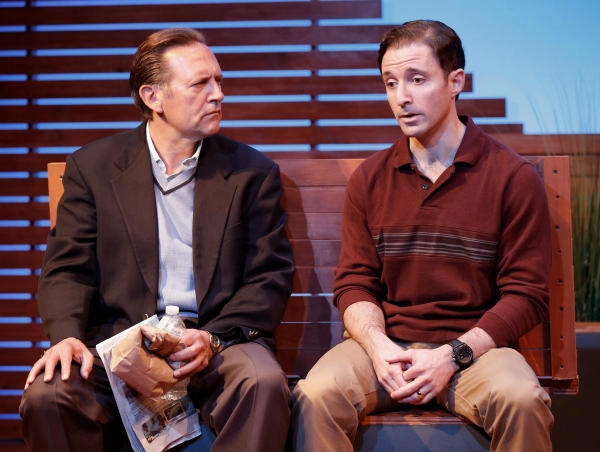 A scene from The Mulberry Bush by Neil LaBute, directed by Maria Mileaf with Victor Slezak and J.J. Kandel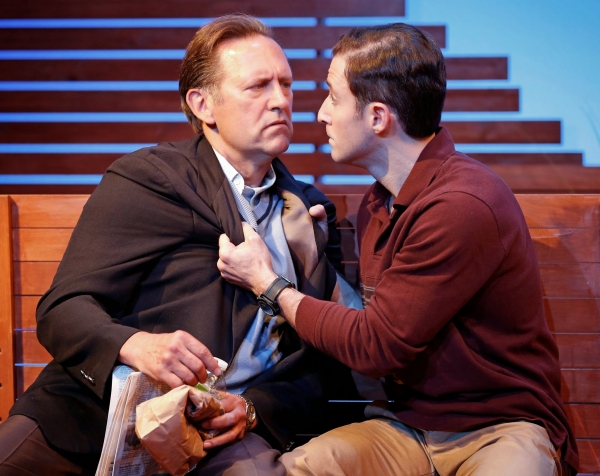 A scene from The Mulberry Bush by Neil LaBute, directed by Maria Mileaf with Victor Slezak and J.J. Kandel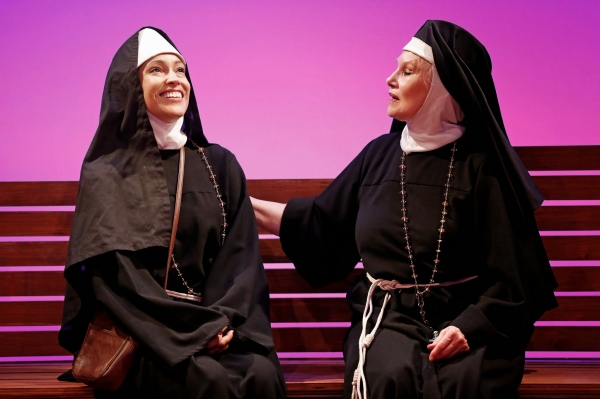 A scene from Doubtless by Albert Innaurato, directed by Jack Hofsisswith Tasha Guevara and Brenda Currin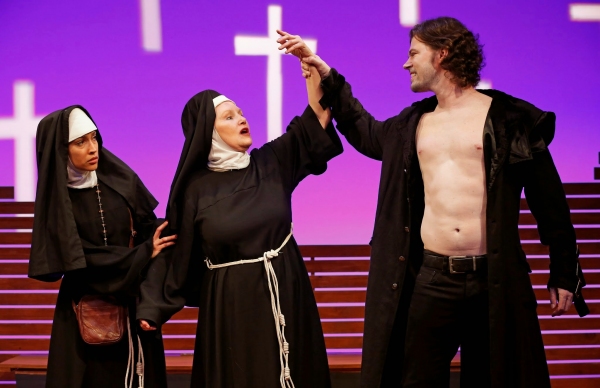 A scene from Doubtless by Albert Innaurato, directed by Jack Hofsiss with Tasha Guevara, Brenda Currin, and Dana Watkins

A scene from Doubtless by Albert Innaurato, directed by Jack Hofsiss with Dana Watkins, Brenda Currin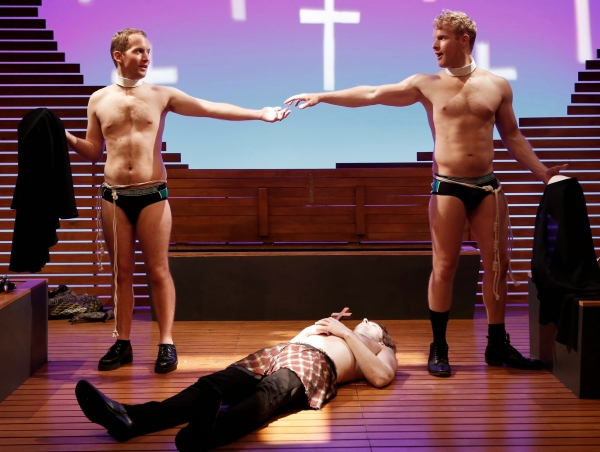 A scene from Doubtless by Albert Innaurato, directed by Jack Hofsiss with David Beck and Andrew Glaszek (standing), and Dana Watkins on the ground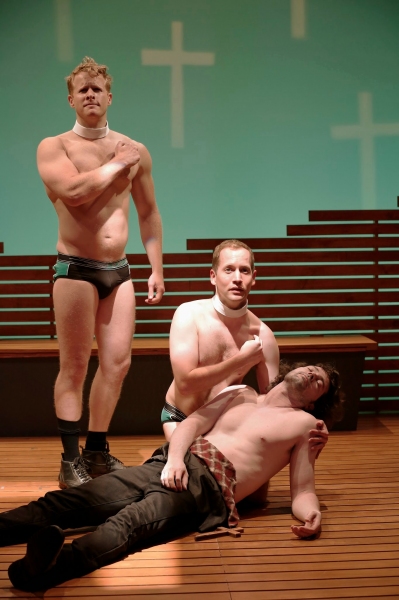 A scene from Doubtless by Albert Innaurato, directed by Jack Hofsiss with Andrew Glaszek, David Beck, and Dana Watkins on the ground