Photo Flash: First Look at Elevator Repair Service's THE SOUND AND THE FURY at The Public
Directed by John Collins, THE SOUND AND THE FURY is currently running at The Public Theater through June 27, with an official press opening on Thursday, May 21. Check out a first look below!
The ensemble cast features Daphne Gaines, Rosie Goldensohn, Maggie Hoffman, Mike Iveson, Vin Knight, Aaron Landsman, Randolph Curtis Rand, Greig Sargeant, Kaneza Schaal, Pete Simpson, Susie Sokol, Lucy Taylor, Tory Vazquez and Ben Jalosa Williams.
THE SOUND AND THE FURY is a staging of the first section-the "Benjy Chapter"- of William Faulkner's The Sound and the Fury, one of the most infamously complex passages in American literature. Like ERS' internationally renowned production of Gatz, the play is not an adaptation; rather, with radical commitment ERS stages Faulkner's language. In usual ERS style, humor, pathos, and high-energy choreography illuminate this Southern Gothic tale. ERS takes on Faulkner's daring experimentation with consciousness, perception, memory and language - and honors the author's words to the letter. With innovative casting, split-screen staging in an eerily timeless living room set, video-projected text and a lush sound score, the production brings to life the tragic demise of Faulkner's Compson Family. The intrepid ERS ensemble rises to the challenge of Faulkner's famous experiment and narrative leaps off the page.
Photos by Paula Court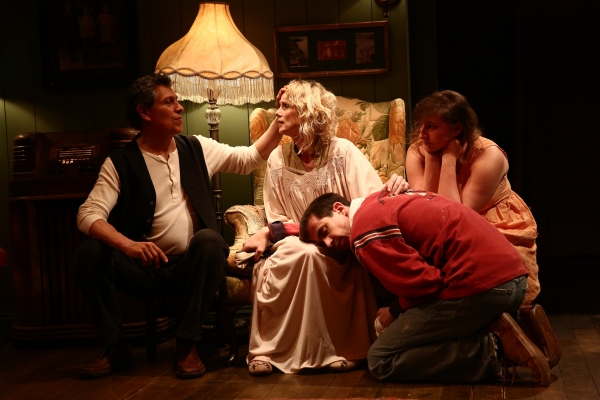 Randolf Curtis Rand, Lucy Taylor, Aaron Landsman, and Rosie Goldensohn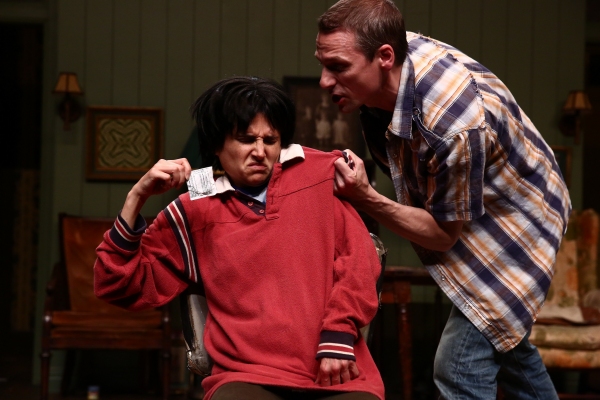 Susie Sokol and Ben Jalosa Williams

Lucy Taylor, Susie Sokol, Tory Vazquez, and Randolf Curtis Rand

Susie Sokol, Daphne Gaines, and Aaron Landsman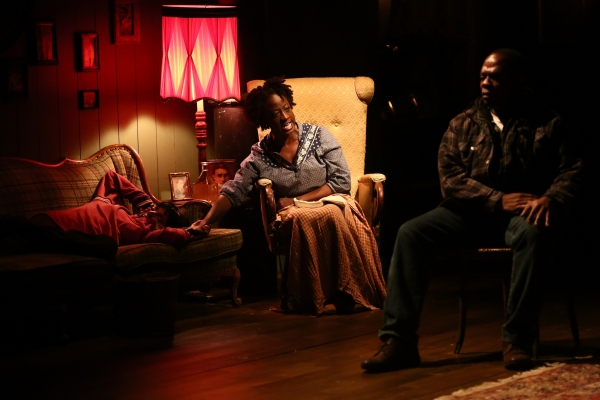 Susie Sokol, Daphne Gaines, and Greig Sargeant

Company

Susie Sokol

Susie Sokol and Ben Jalosa Williams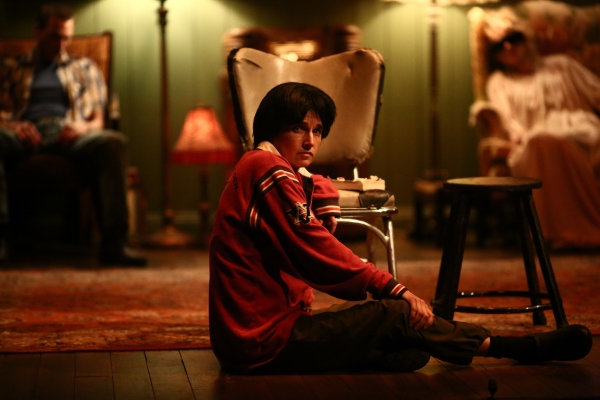 Susie Sokol