Photos: First Look At CINDERELLA The Musical At The Players Theatre
Now playing at The Players Theatre, "Cinderella" is a light-hearted, touching adaptation of the well-known fairy tale. The show features book and lyrics by Brenda Bell and original music by Michael Sgouros, played by two live percussionists and a trumpet player, creating a delightful mixture of good-hearted humor and tender remembrances. This Cinderella doesn't wait around for her dreams to come true - she makes them happen. Of course, she is inspired by a little magic along the way.
Cinderella has enjoyed many adaptations over the years, including The Brothers Grimm and Disney. Literally Alive based their production on the French version by Charles Perrualt written in 1697. This version is a bit less "grim" than the Grimm's and includes the glass slipper, fairy godmother, pumpkin and mice as footman that audiences have come to expect. In the musical staged at The Players Theatre in the West Village, playwright Brenda Bell focuses on the sub-plot of a lonely young girl desperately in need of a family. "Before I could write the play I had to answer a lot of questions about the story" remarked Bell. "I had to know why Cinderella was so nice to those nasty step-sisters. Why didn't she go to her father for help when her new step-mother mistreated her?" I began to believe that she was terribly lonely after the death of her mother and truly needed to create a family for her and her father.
Sgouros and Bell give special attention to this lost mother - daughter relationship in a haunting yet beautiful ballad sung by Cinderella (Maria Reed). The number is enhanced with the appearance of a young Cinderella, Cinderella's father (Dustin Schlairet) and her mother (Chrisy Kakurai) touchingly choreographed by Emily Madan. The production, under the direction of David M. Beris offers plenty of hilarious moments featuring the step family (Kelsey Riker, Erica Clare and Eric Fletcher as Madame) while not hesitating to tug at our heart strings in gentle moments between Cinderella and her fairy godmother, Giselle (Brianne Wylie). "Children appreciate a wide range of emotions. We don't believe that a story has to be fast and furious to entertain a young audience" said Bell.
Everyone can definitely appreciate the percussion thumping, disco light yielding production number "Off to the Ball" performed by the wicked step-mother and her two daughters. Combined with exquisite and large costumes by Courtney Hansen, the number is a stand-out in the show. "We wanted to include a magical dress that turned from rags to riches but we didn't want to sacrifice the idea that Cinderella made her own dress" said Bell. "We have the wicked step-mother find the dress she made and rip it to shreds just moments before the ball, leaving room for the magic to then save the day".
The performance is preceded by a pre-show arts workshop where families can learn how the production team takes a book and brings it to life onstage. After meeting the composer, playwright and one of the actors in the show, everyone is invited to create magic wands and crowns. Coupled with the show, this two-hour experience adds up to a fun-filled afternoon for the entire family.
Literally Alive™ is a New York City based family theatre company that produces original musicals based on classic children's literature. Now in its 18th season, the company has taken residence at The Players Theatre and will also produce an original musical "The Selfish Giant" this coming fall.
"Cinderella the Musical" runs through April 22nd on Saturdays (show at 3p) and Sundays (show at 11a). The pre-show workshop begins seating one hour prior to each performance at The Players Theatre located at 115 MacDougal Street (between Bleecker and West 3rd). Tickets are $32-$52 including the workshop. Tickets can be purchased through theatermania.com or by calling 212-352-3101 or 1-866-811-4111 or at the box office which opens daily at 11a.
Photos by Martin Harris

Eric Fletcher, Erica Clare

At Your Service Cinderella!

At Your Service Cinderella!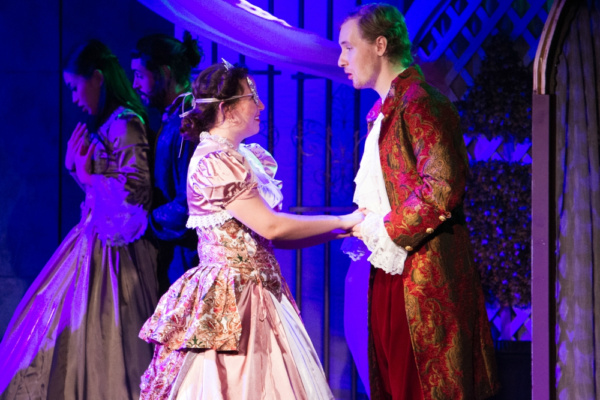 Maria Reed and Jack Flatly

Kelsey Riker, Erica Clare

Everyone Deserves A Happy Ending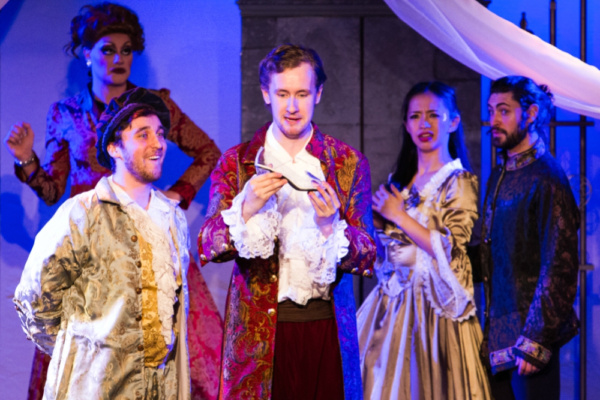 Jack Flatly and Kyle Marra

Brianne Wylie, Emily Brady, and Maria Reed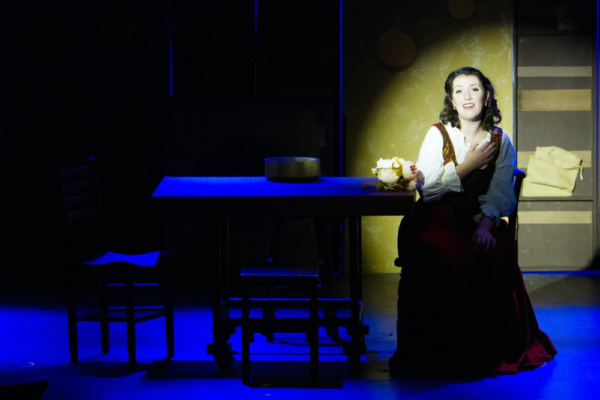 Maria Reed

Off to the Ball!

And the shoe fits!