Photo Flash: COUGAR THE MUSICAL's 'Cougartini' Added to B. Smith's Broadway Drink Menu
B. Smith
's Restaurant welcomes Cougar the Musical to the neighborhood by adding the show's signature cocktail, "The Cougartini" to its Broadway Cocktail Menu. It was unveiled to the public on Wednesday, September 12 at
B. Smith
's at 320 West 46th Street. Check out photos of the cast at the event below!"The Cougartini" is made with Pomegranate Juice and Vanilla Vodka, "So it has the antioxidants to keep you feeling young; And the Vodka to help you forget that you're not."Cougar the Musical by
Donna Moore
, directed by Tony-nominated
Lynne Taylor
-Corbett, unleashes three divine but disillusioned women who develop a taste for hot, young men. They let their inner cougar roar and purr, finding self-love and empowerment in the process. The sexy, ferocious cast of three fabulous-over-forty women and one multi-talented boy toy sing and dance their way through a satiating range of original songs, from grinding blues, to doo-wop, to pop to "Julio" - a romantic ballad, sung to a vibrator. Hilarious, soulful and sexy, Cougar the Musical is a madcap ride from Cougar Bar to nail salon to boudoir and back as the women learn to say "yes" to getting older, "yes" to trust and friendship and "yes" to proving that love is ageless. The cast includes:
Danny Bernardy
(Off Broadway: Every Girl Gets Her Man, Iphigenia Crash Land Falls),
Brenda Braxton
(Broadway: Smokey Joe's Cafe, Tony Nomination, Chicago, Dream Girls, Jelly's Last Jam; Cats, Legs Diamond),
Catherine Porter
(Broadway: Next to Normal, London's West End Sunset Boulevard, Tonight's the Night, Only the Lonely),
Babs Winn
(Off Broadway: Love is Where You Find It, The Legend of Sleepy Hollow, Take This Show and Shove It, Lola Victoria's Monday Marquee). Cougar the Musical is presented by Cougar the Musical LLC, in association with The
StoryLine Project
, LLC, Jared A. Hershkowitz and
Bob Johnson
."The Cougartini" joins the ranks with other theatrical cocktails including the Peter and the Starcatcher's "The Black 'Stache" (Gosling Black Seal Rum, Ginger Beer, Orange, Lime and Sugar); Spiderman's "
The Green Goblin
" (Vodka. Peach Scnapps, Blue Curacao, Pinapple, Orange and Sprite); Jersey Boy's "The Frankie" (Bourbon, Sweet Vermouth, Cherry); and Chicago's "Merry Murderess Mojito" (Mango Rum, Mint, Line, Sugar).Photo credit: Bitten By A Zebra


Donna Moore, Danny Bernardy, Catherine Porter, Babs Winn Brenda Braxton, B Smith all pose with The Cougartini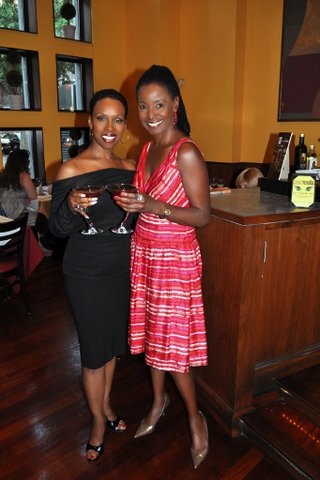 Brenda Braxton and B Smith

Catherine Porter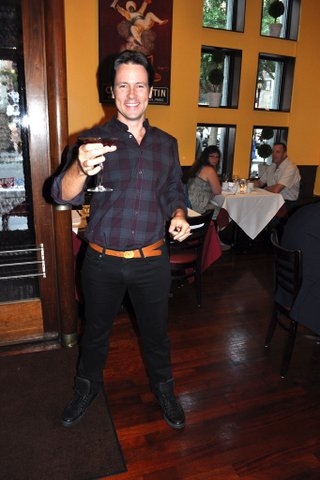 Danny Bernardy

Donna Moore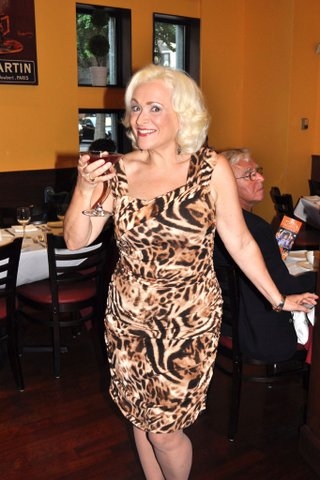 Babs Winn

Brenda Braxton poses with the Cougartini's Special ingrediant (Vanilla Vodka and Pom Juice)

Donna Moore

Donna Moore (creator of Cougar the Musical), Babs Winn, B. Smith, Brenda Braxton, Catherine Porter and Danny Bernardy pose with The Cougartini

Related Articles
More Hot Stories For You