Photos: Project Shaw Presents Rachel Crothers' A MAN'S WORLD
Gingold Theatrical Group continued its 12th Season of PROJECT SHAW with its 125th concert presentation, a rare staging of A Man's World by Rachel Crothers.
Jenn Thompson directed a cast that included Nancy Anderson (Sunset Blvd), Arnie Burton (The Government Inspector), Robert Cuccioli (Jekyll & Hyde), Mara Davi (Dames at Sea), Finn Douglas ("House of Cards"), David Huynh, BranDon Jones ("Pretty Little Liars"), Talene Monahan (The Government Inspector), at Symphony Space's Leonard Nimoy Thalia Theatre (2537 Broadway at 95th Street).
A Man's World. Or is it? Rachel Crothers wrote this wonderfully provocative play about aspiring Greenwich Village artists. Frank is emerging as a novelist of some renown while raising a small son on her own. She's determined to live life on her own terms, refusing to allow men to impose societal expectations on her personal choices. But what is the price he must pay for independence? It may be "a man's world" but not for long!
Photo Credit: Genevieve Rafter Keddy


Gingold Theatrical Group Present's Project Shaw A MAN'S WORLD BY Rachel Crothers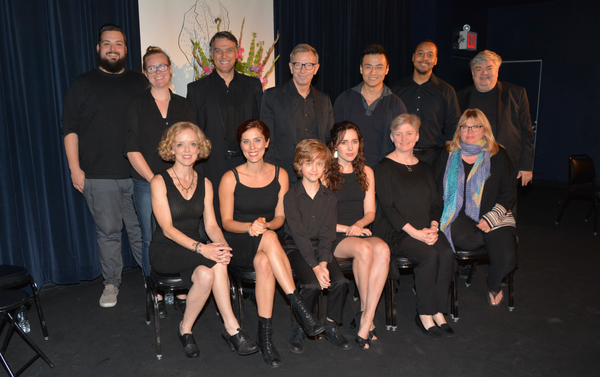 Tonight's cast and crew-Jack Cummins, Kari Bernston, Robert Cuccioli, Arnie Burton, David Huynh, Brandon Jones, Terry Teachout, Nancy Anderson, Mara Davi, Finn Douglas, Talene Monahon, Lauren Yarger and Jenn Thompson (Director)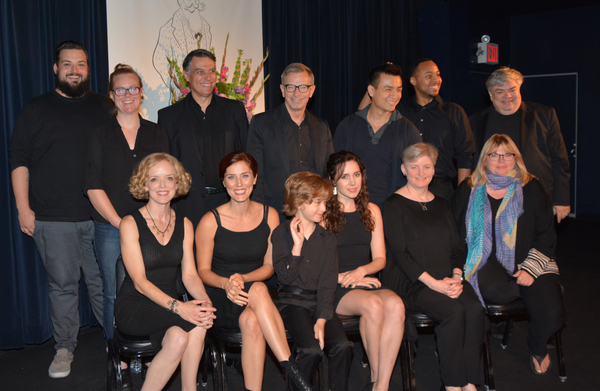 Jack Cummins, Kari Bernston, Robert Cuccioli, Arnie Burton, David Huynh, Brandon Jones, Terry Teachout, Nancy Anderson, Mara Davi, Finn Douglas, Talene Monahon, Lauren Yarger and Jenn Thompson

Jack Cummins, Kari Bernston, Robert Cuccioli, Arnie Burton, David Huynh, Brandon Jones, Terry Teachout, Nancy Anderson, Mara Davi, Finn Douglas, Talene Monahon, Lauren Yarger and Jenn Thompson

Jack Cummins, Kari Bernston, Robert Cuccioli, Arnie Burton, David Huynh, Brandon Jones, Terry Teachout, Nancy Anderson, Mara Davi, Finn Douglas, Talene Monahon, Lauren Yarger and Jenn Thompson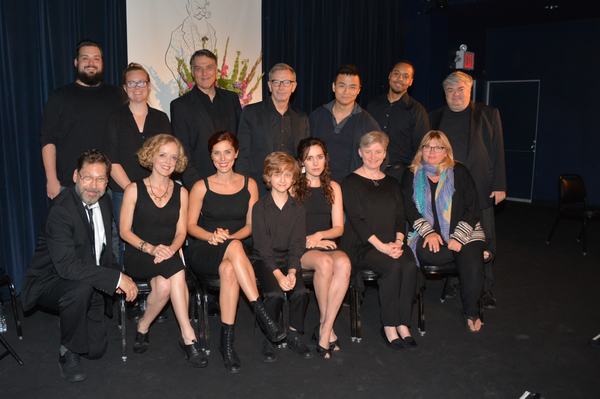 David Staller joins with Jack Cummins, Kari Bernston, Robert Cuccioli, Arnie Burton, David Huynh, Brandon Jones, Terry Teachout, Nancy Anderson, Mara Davi, Finn Douglas, Talene Monahon, Lauren Yarger and Jenn Thompson

David Staller giving last minute notes to Jack Cummins, Kari Bernston, Robert Cuccioli, Arnie Burton, David Huynh, Brandon Jones, Terry Teachout, Nancy Anderson, Mara Davi, Finn Douglas, Talene Monahon, Lauren Yarger and Jenn Thompson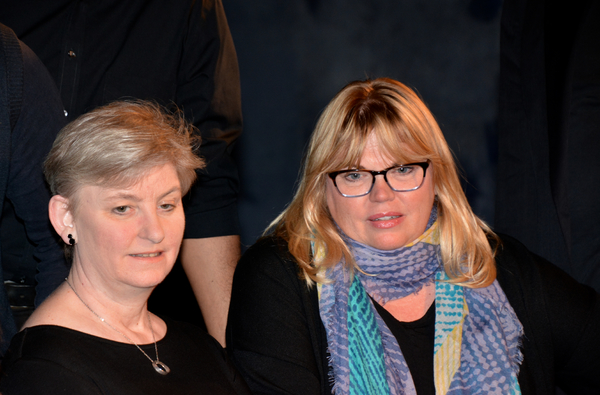 Lauren Yarger and Jenn Thompson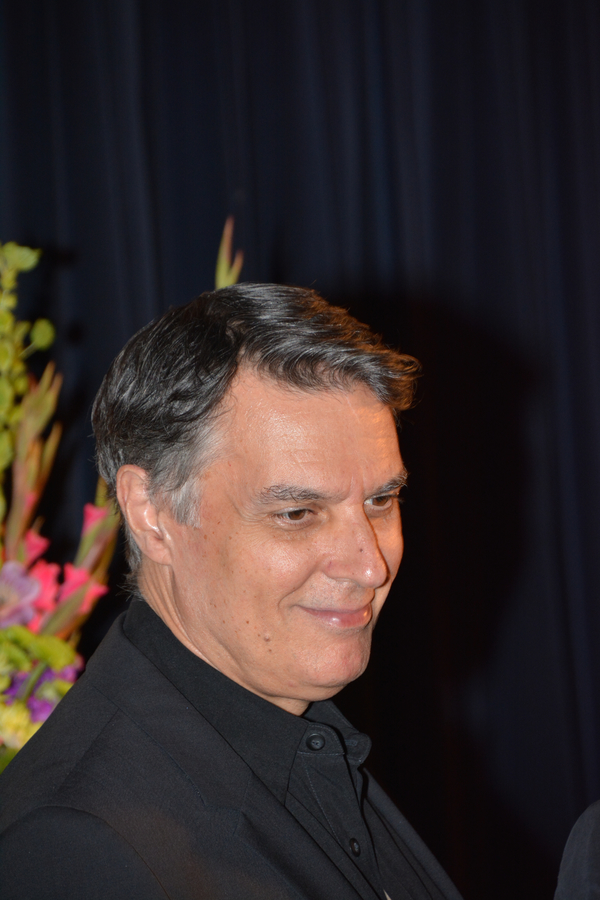 Robert Cuccioli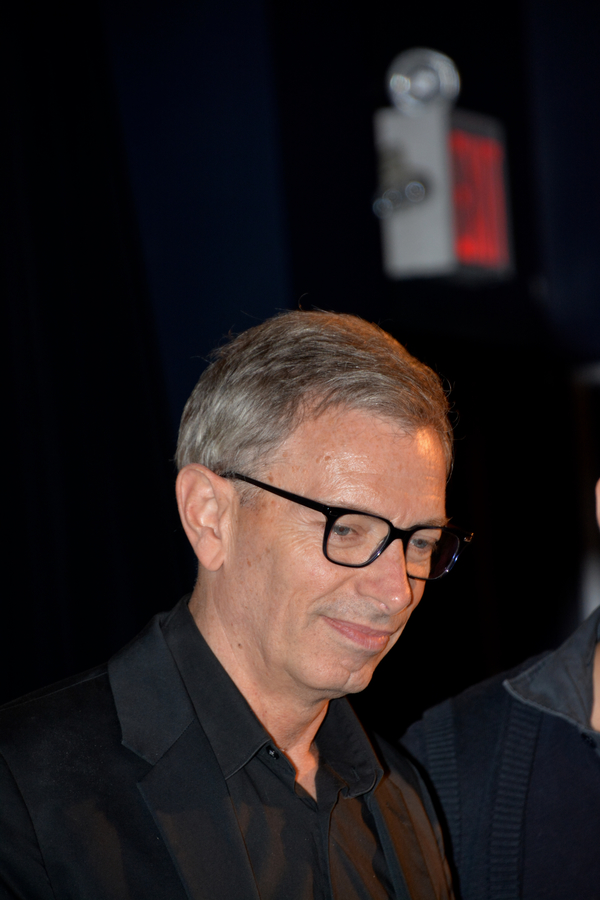 Arnie Burton

Finn Douglas

Terry Teachout

Finn Douglas and Talene Monahon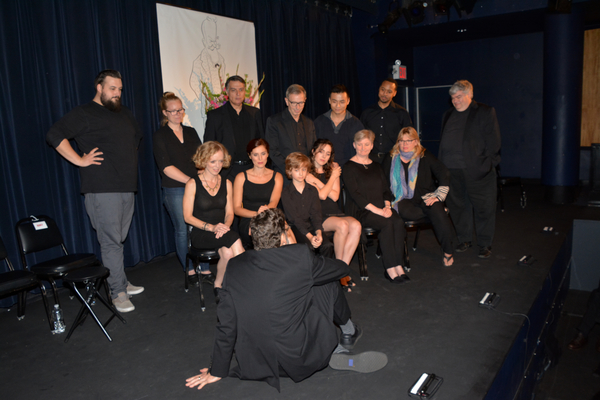 David Staller with Jack Cummins, Kari Bernston, Robert Cuccioli, Arnie Burton, David Huynh, Brandon Jones, Terry Teachout, Nancy Anderson, Mara Davi, Finn Douglas, Talene Monahon, Lauren Yarger and Jenn Thompson

Kari Bernston, Robert Cuccioli, Arnie Burton, David Huynh, Nancy Anderson, Mara Davi, Finn Douglas and Talene Monahon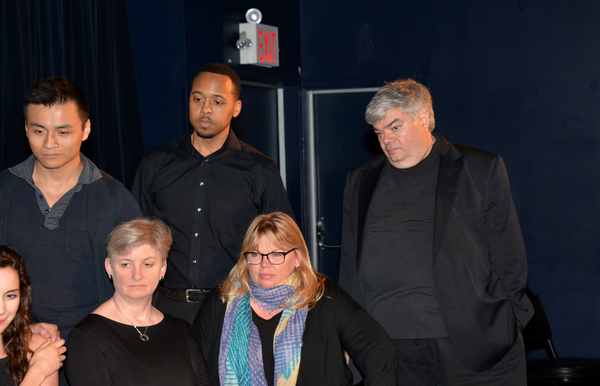 David Huynh, Brandon Jones, Terry Teachout, Lauren Yarger and Jenn Thompson

Talene Monahon and Arnie Burton

Talene Monahon, Mara Davi and Nancy Anderson

Talene Monahon, Mara Davi and Nancy Anderson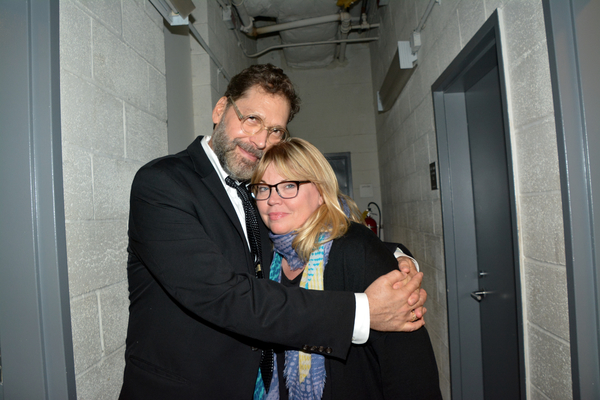 David Staller and Jenn Thompson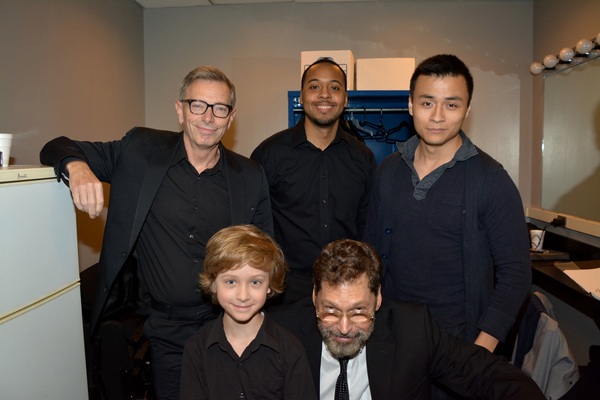 Arnie Burton, Brandon Jones, David Huynh, Finn Douglas and David Staller

Arnie Burton, Robert Cuccioli, Brandon Jones, David Huynh and Finn Douglas

Talene Monahon, Lauren Yarger, Nancy Anderson and David Staller

Mara Davi and David Staller

David Staller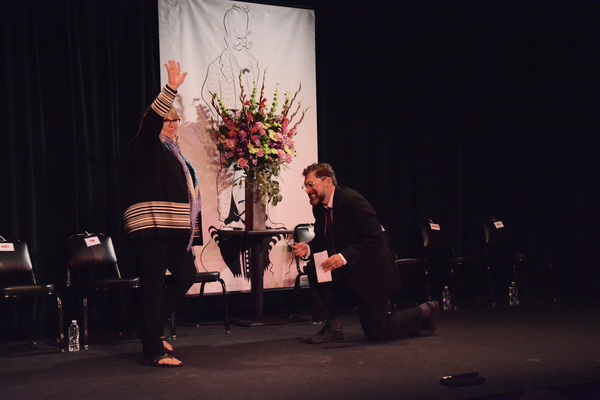 Jenn Thompson and David Staller

Robert Cuccioli

Talene Monahon, Nancy Anderson, Finn Douglas, Mara Davi, Lauren Yarger, Robert Cuccioli, Arnie Burton and Brandon Jones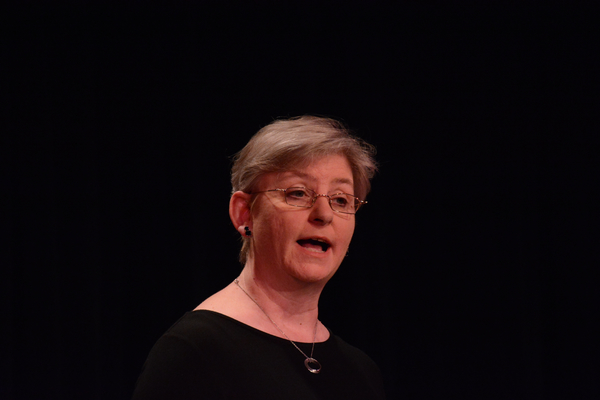 Lauren Yarger

David Huynh

Nancy Anderson

Talene Monahon

Talene Monahon and Arnie Burton

Nancy Anderson, Finn Douglas, Mara Davi and Lauren Yarger

After show talk back with-Professor Elleen Dolgin, Terry Teachout of the Wall Street Journal, David Staller and Jenn Thompson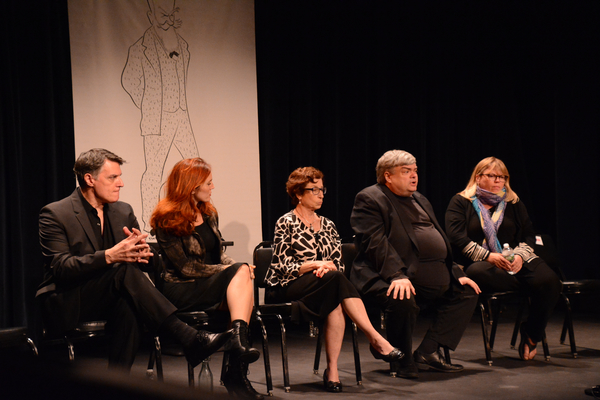 Robert Cuccioli, Mara Davi, Elleen Dolgin, Terry Teachout and Jenn Thompson

Terry Teachout

Mara Davi

Elleen Dolgin, Terry Teachout and Jenn Thompson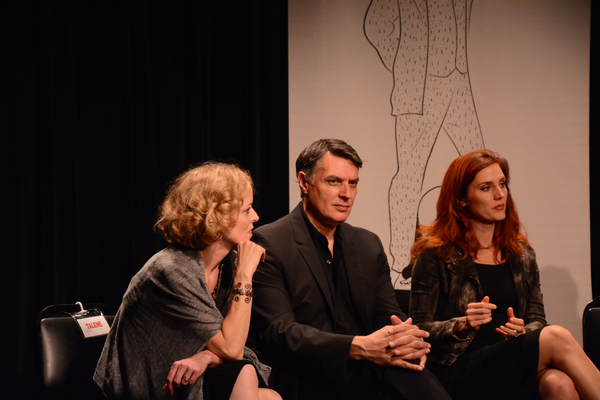 Nancy Anderson, Robert Cuccioli and Mara Davi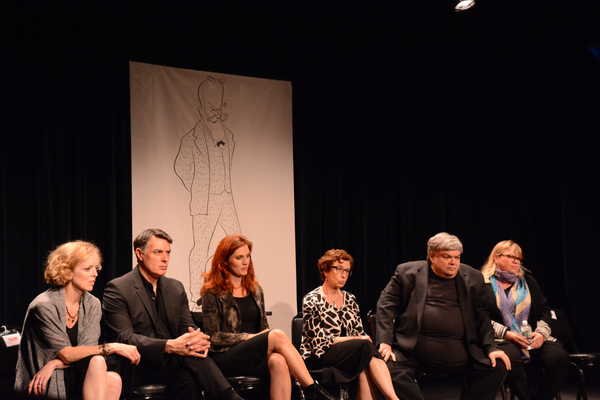 Nancy Anderson, Robert Cuccioli, Mara Davi, Elleen Dolgin, Terry Teachout and Jenn Thompson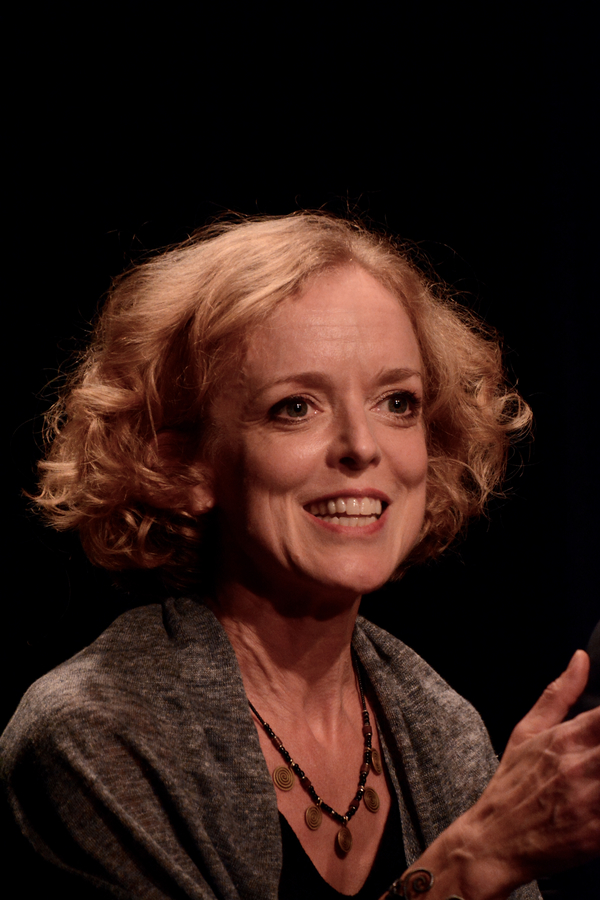 Nancy Anderson