Photo Coverage: Project Shaw Presents BUOYANT BILLIONS
Gingold Theatrical Group's 13th Season of Project Shaw, a special series of evenings offering some of Shaw's greatest works and those of his contemporaries, presented monthly at Symphony Space's Leonard Nimoy, continued on June 18th with Buoyant Billions, one of Shaw's wittiest and least known plays.
Check out photos below!
Written in 1948 towards the end of his very long life, he introduces some of his most entertainingly eccentric characters. The plot: after WWII, a rich young man decides to venture forth into the world and become a professional 'world betterer.' Along the way he meets a rich young saxophone-playing heiress who treats him so dreadfully that he becomes fascinated by her... and her entire peculiar family. Shaw, as usual, reminds us to question everything and bravely form our own opinions about ourself and the world around us.
Artistic Director
David Staller
directs a cast that features
Jim Brochu
(Zero Hour: Drama Desk,
Helen Hayes
, Ovation, Carbonell and Desert Star Awards);
Bradford Cover
(Broadway: A Thousand Clowns; Off-Broadway: GTG's You Never Can Tell)
Susan Haskins
-Doloff (host/producer PBS's "Theater Talk"),
Brandon Jones
("Pretty Little Liars," "Unbreakable Kimmy Schmidt," "Two Broke Girls");
Karl Kenzler
(Broadway:Fiddler on the Roof, Sunset Boulevard); Hank Kim; Caroline Kinsolving,
Michael McCormick
(Broadway: Hello, Dolly!, Curtains, Gypsy);
Drew McVety
(Broadway: Bandstand, The Front Page, Frozen, Big River, Titanic);
Margaret Loesser
Robinson (Off-Broadway: New Girl in Town, GTG's Man and Superman; London/West End: The Snow Queen);
Eason Rytter
(Film: How To Be Single); andScarlett Strallen (Broadway: currently appearing in Travesties);
Bryce Pinkham
(Broadway: A Gentleman's Guide to Love & Murder, Holiday Inn. The Heidi Chronicles) "Shaw's last full-length play is a romp of the first order. This wacky comedy is a potent reminder that every moment counts and, since life is so short, gaining some perspective to define ourselves as who we want to be is the most important step to connecting to others and the world around us. Also, money helps," says Staller.
All the plays in this series will be presented in a concert-reading format at the Leonard Nimoy Thalia Theater at Symphony Space, 2537 Broadway at 95th Street. Tickets are $35 and are available by calling (212) 864-5400 or online at www.symphonyspace.org. Special reserved VIP seating available for $50 by contacting the Gingold office 212-355-7823 or info@gingoldgroup.org. Symphony Space's Leonard Nimoy Thalia Theatre space is completely accessible.
Now celebrating its 13th year, Gingold Theatrical Group's Project Shaw made history in December 2009 as the first company ever to present performances of every one of Shaw's 65 plays (including full-length works, one-acts and sketches). They are now also including plays by writers who most inspired Shaw to begin his playwriting career, including work by Chekhov, Ibsen, Wilde, Barrie, and
Harley Granville-Barker
-- while continuing its new play development and educational programs. For those interested in lively off-site discourses, each Project Shaw event is followed by a talk-back with cast members. GTG's
David Staller
and
Stephen Brown
-Fried are also hosting a monthly Shaw Club discussion group. Always lively, they meet the Monday evening after every Project Shaw event at 520 8th Avenue. For reservations, which are required, call 212-355-7823 or emailinfo@gingoldgroup.org. GTG's full Off-Broadway production of Shaw's masterpiece, Heartbreak House, will play at the Lion Theatre on Theatre Row in August and September of this year. Details to be announced shortly.
Photo Credit: Genevieve Rafter Keddy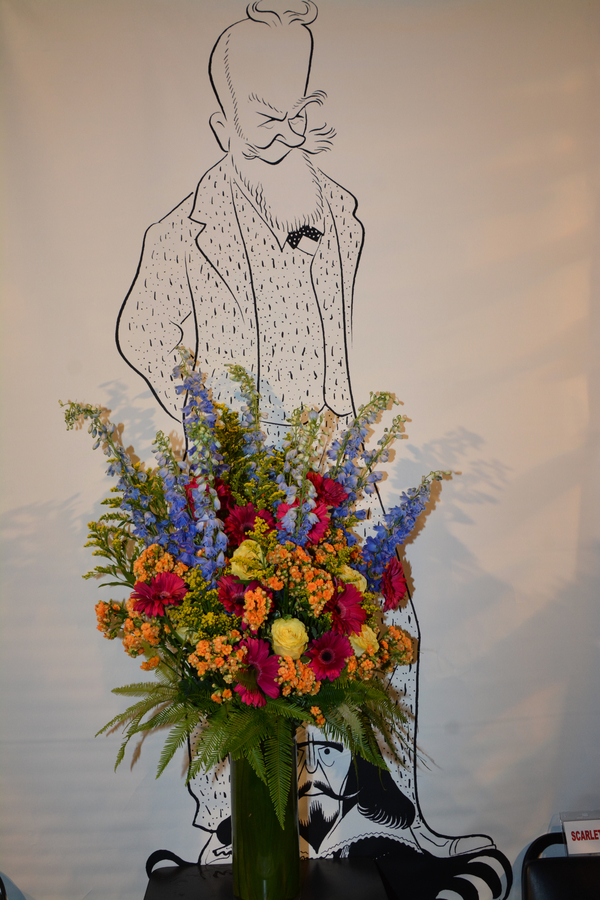 Project Shaw Presents Buoyant Billions

Tonight's Cast-Bryce Pinkham, Drew McVety, Karl Kenzler, Jim Brochu, Hank H. Kim, BranDon Jones, Michael McCormick, Bradford Cover, Margaret Loesser Robinson, Scarlett Strallen, Susan Haskins-Doloff, Lilly Tobin, Caroline Kinsolving and Eason Rytter

Bryce Pinkham, Drew McVety, Karl Kenzler, Jim Brochu, Hank H. Kim, BranDon Jones, Michael McCormick, Bradford Cover, Margaret Loesser Robinson, Scarlett Strallen, Susan Haskins-Doloff, Lilly Tobin, Caroline Kinsolving and Eason Rytter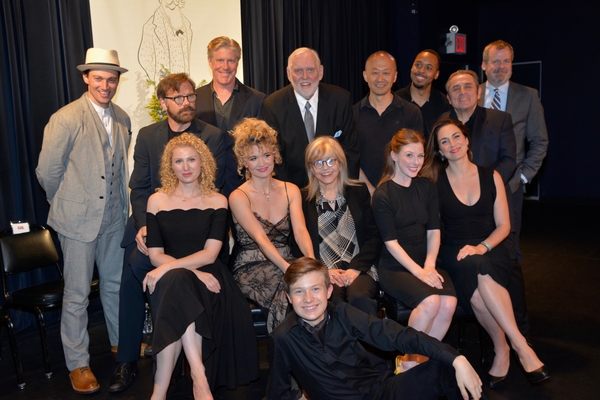 Bryce Pinkham, Drew McVety, Karl Kanzler, Jim Brochu, Hank H. Kim, BranDon Jones, Michael McCormick, Bradford Cover, Margaret Loesser Robinson, Scarlett Strallen, Susan Haskins-Doloff, Lilly Tobin, Caroline Kinsolving and Eason Rytter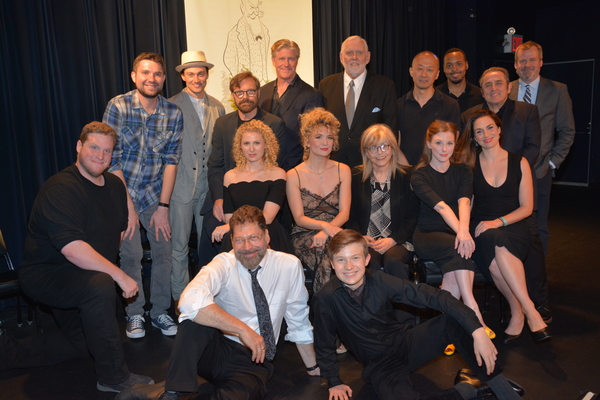 Stage Mangers Zachary Jenkins and Ben Shipley join with David Staller (Director) and the cast-Bryce Pinkham, Drew McVety, Karl Kenzler, Jim Brochu, Hank H. Kim, BranDon Jones, Michael McCormick, Bradford Cover, Margaret Loesser Robinson, Scarlett Strallen, Susan Haskins-Doloff, Lilly Tobin, Caroline Kinsolving and Eason Rytter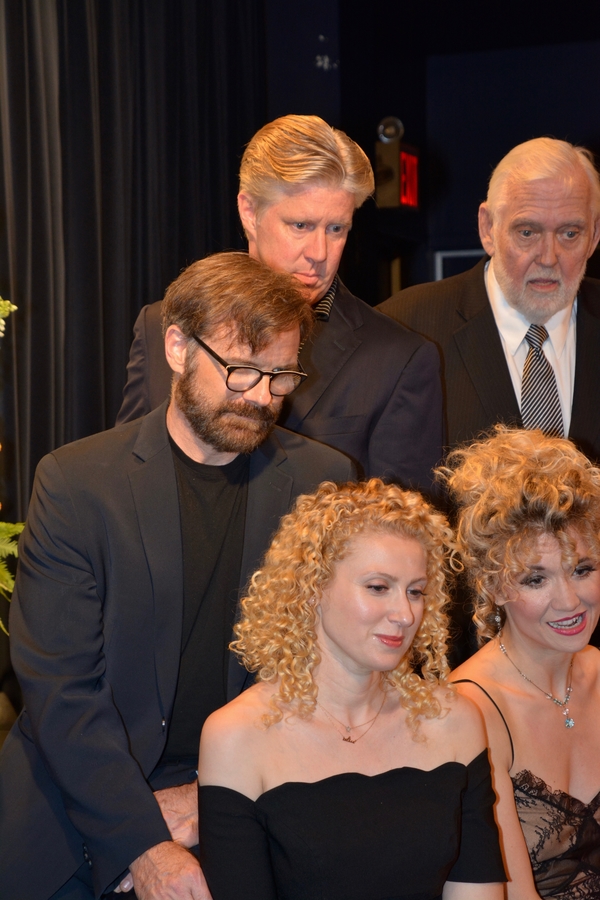 Drew McVety, Karl Kenzler, Jim Brochu, Margaret Loesser Robinson and Scarlett Strallen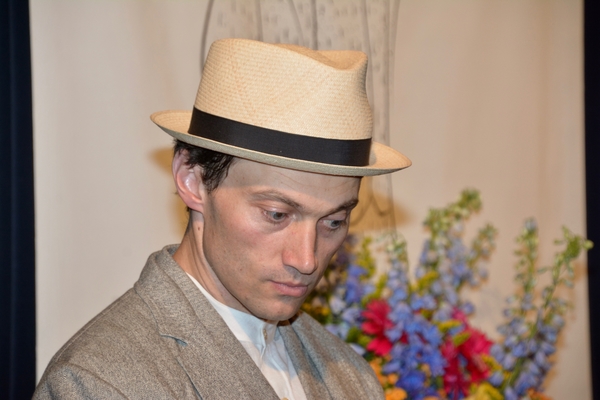 Bryce Pinkham

Jim Brochu

Eason Rytter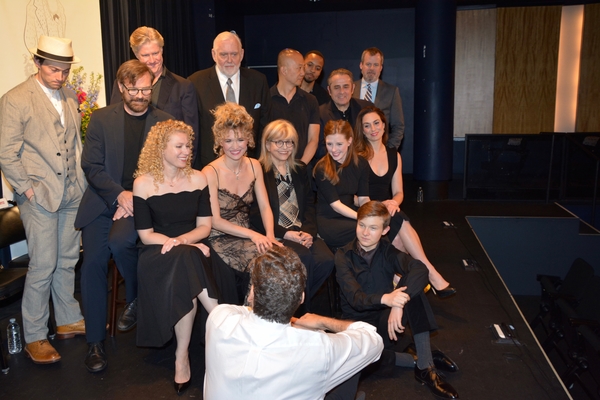 David Staller with Bryce Pinkham, Drew McVety, Karl Kenzler, Jim Brochu, Hank H. Kim, BranDon Jones, Michael McCormick, Bradford Cover, Margaret Loesser Robinson, Scarlett Strallen, Susan Haskins-Doloff, Lilly Tobin, Caroline Kinsolving and Eason Rytter

Eason Rytter

Drew McVety and Margaret Loesser Robinson

Bryce Pinkham, Jim Brochu and Scarlett Strallen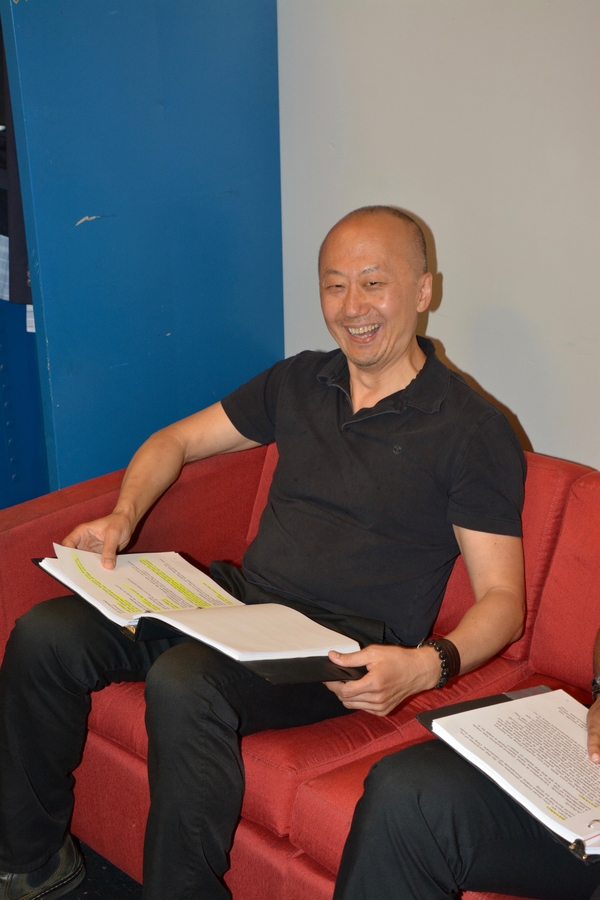 Hank H. Kim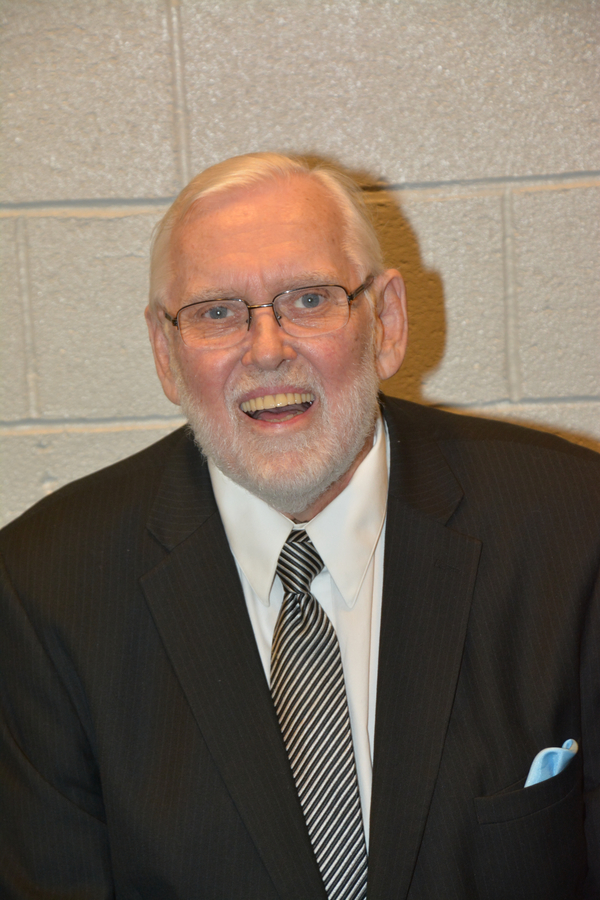 Jim Brochu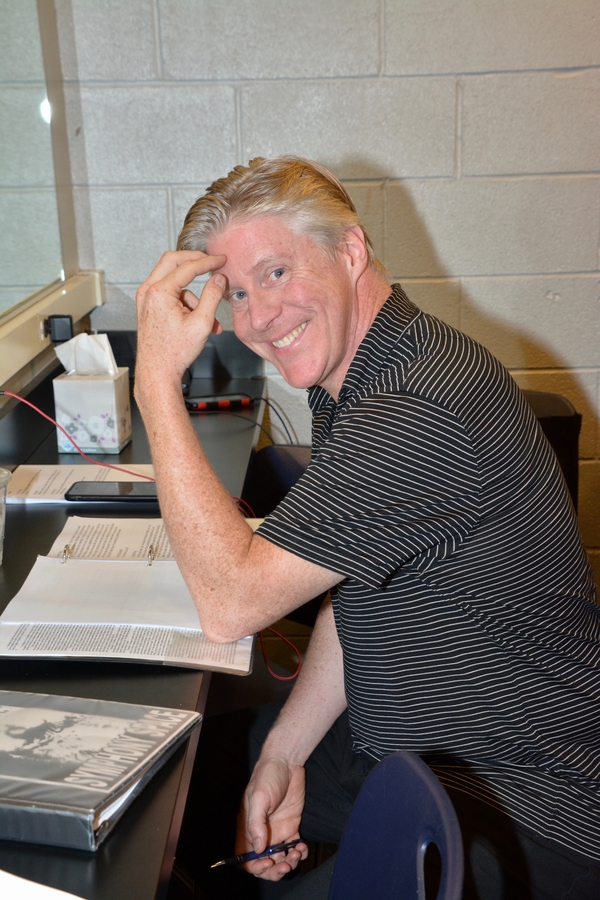 Karl Kenzler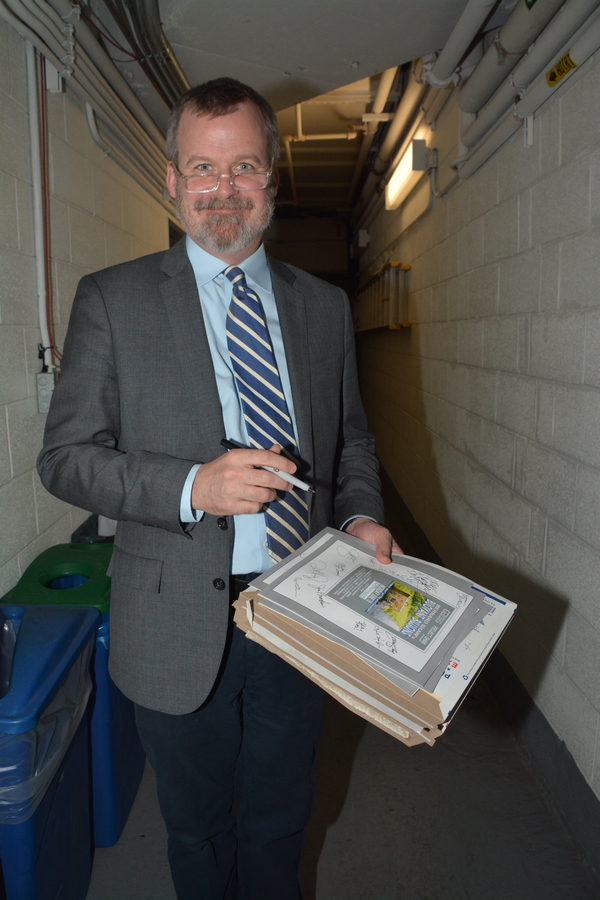 Bradford Cover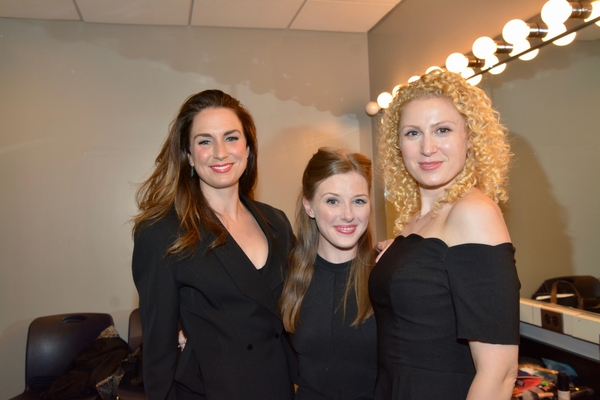 Caroline Kinsolving, Lilly Tobin and Margaret Loesser Robinson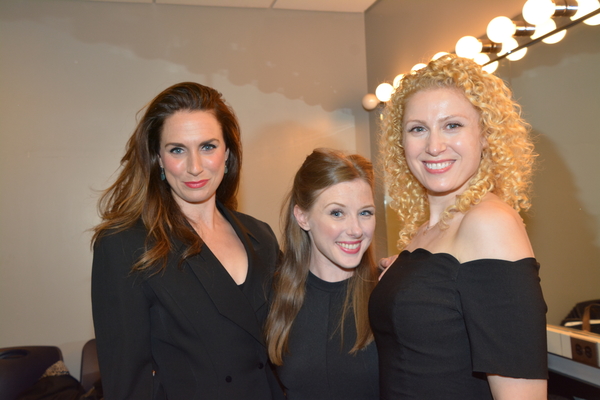 Caroline Kinsolving, Lilly Tobin and Margaret Loesser Robinson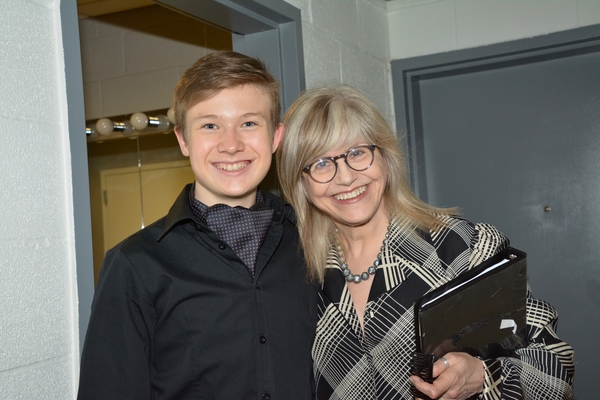 Eason Rytter and Susan Haskins-Doloff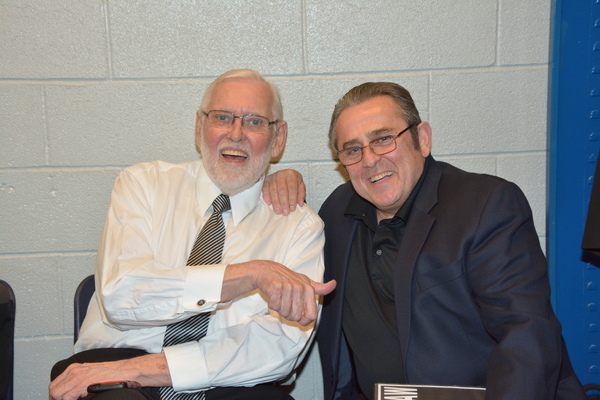 Jim Brochu and Michael McCormick

Scarlett Strallen, David Staller and Bryce Pinkham

Margaret Loesser Robinson, David Staller and Susan Haskins-Doloff
Related Articles View More Off-Broadway

Stories

Shows