Photo Coverage: KNICKERBOCKER HOLIDAY At The York Theatre
KNICKERBOCKER HOLIDAY is a witty yet caustic musical comedy about a man who "cannot take orders from anybody." The limited run of the York production opened on Friday, June 26th and BroadwayWorld's cameras were there.
This cult classic (which went on to inspire the Oscar-nominated film of the same name) opened on Broadway in 1938 and imaginatively used the setting of New York City on the eve of the American Revolution to create a farcical response to President Roosevelt's New Deal. Based on "Father Knickerbocker's History" by American master Washington Irving with music by Kurt Weill and book and lyrics by Maxwell Anderson, KNICKERBOCKER HOLIDAY is filled with romance and political humor, and the score includes "How Can You Tell an American?", "It Never Was You" and "September Song."
All performances were presented at the Theatre at Saint Peter's (54th Street, just East of Lexington Ave). For more information visit www.yorktheatre.org or call the York's Box Office at 212-935-5820.
'Mufti' (pronounced MUFF' tee) means "in street clothes; without the usual trappings" and each show in the Series is presented script-in-hand, with minimal staging. KNICKERBOCKER HOLIDAY marks the 75th Mufti concert revival in the acclaimed series. The series presents musical theatre gems from Broadway, Off-Broadway and London, celebrating such writers as Richard Rodgers, George Abbott, Larry Grossman and Joseph Stein. The 2009 Spring Series included The Grand Tour (May 29-31) and High Spirits (June 12-14).
Notable Musicals in Mufti presentations in the series' 75-performance history include Enter Laughing, The Musical (which inspired The York's record-breaking Off-Broadway production), Take Me Along, Carmelina, Plain and Fancy, Lucky Stiff, Darling of the Day, Mata Hari, Carmen Jones, Billion Dollar Baby and 70, Girls, 70. TIME Magazine listed York's Mufti version of Darling of the Day as one of the Top Ten Theatrical Events of 2005, and AM New York referred to the Mufti Series as "increasingly essential." The series began in 1994 with concerts of The Grass Harp, A Doll's Life and Oh, Brother!
Photos by Genevieve Rafter Keddy

The Cast of Knickerbocker Holiday

The Cast of Knickerbocker Holiday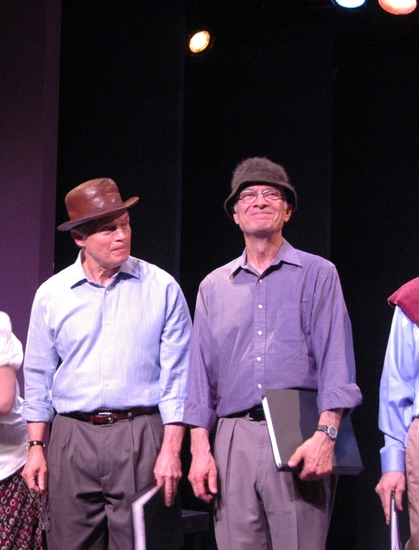 William Parry and Walter Charles

Martin Vidnovic

Walter Charles and Martin Vidnovic

Walter Charles, Martin Vidnovic and Nick Gaswirth

James Morgan (Producing Artistic Director) and Ric Stoneback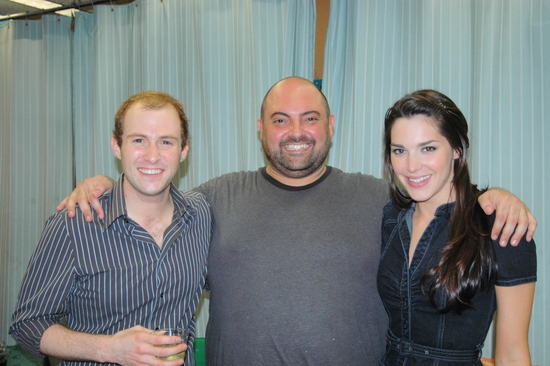 Nick Gaswirth, Roland Rusinek and Kelli Barrett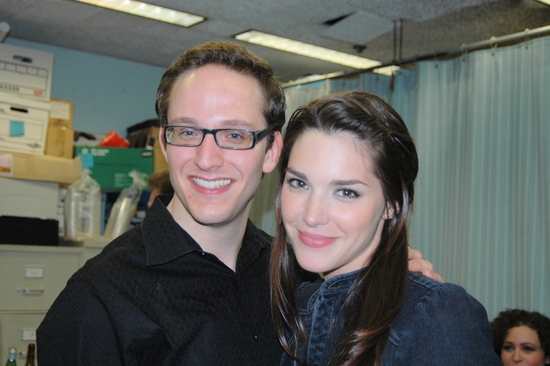 John Bell (Music Director) and Kelli Barrett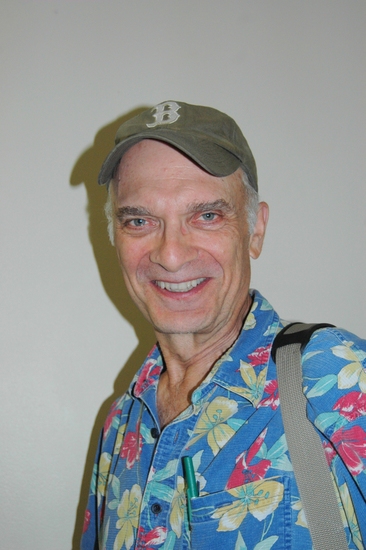 Walter Charles

Walter Charles, Ric Stoneback and William Parry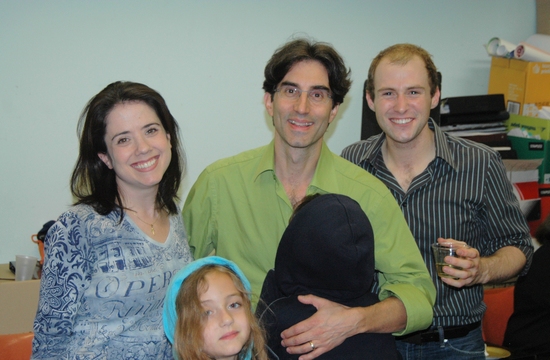 Jendi Tarde, Michael Unger (Director) and Nick Gaswirth with Phoebe and Nathaniel Unger

Ronica Reddick

Jendi Tarde

Martin Vidnovic, Kelli Barrett, and Nick Gaswirth

Cyrilla Baer, Michael Unger and Jennifer Ashley Tepper (Assistant Director)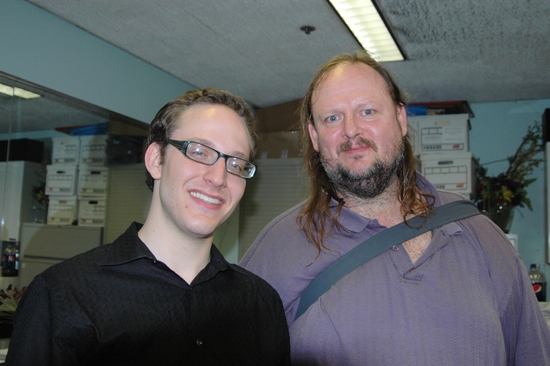 John Bell and William Wade (Pianist/Arranger)