Jessica Hendy's WALKING WITH BUBBLES Will Open Off-Broadway in March
The one woman musical is set to begin previews Friday, March 31st and open April 10th at the newly renovated AMT Theater.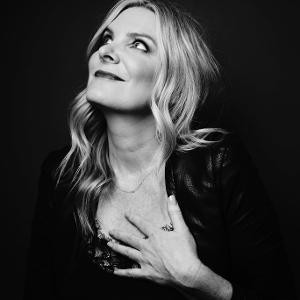 Jessica Hendy, (Cats, Aida, Amour) is bringing her harrowing life story to the stage in Walking with Bubbles. At times earth shattering, at times humorous, yet ultimately cathartic, Walking With Bubbles explores mental illness and how far a mother will go for her son, her family, and ultimately herself.
Presented by Tom D'Angora and Michael D'Angora (NEWSical, Caroline, or Change, Harmony), with music by Brianna Kothari Barnes (2021 Jonathan Larson Grant finalist) and directed by Richard Hess (CCM), the one woman musical is set to begin previews Friday, March 31st and open April 10th at the newly renovated AMT Theater.
In Walking With Bubbles, we meet 'Jessica' - A single mom and Broadway actress hell-bent on making her dreams come true. But, it's harder to keep up the act when a secret from her past follows her and her young son, 'Bubbles', to the Big Apple. Hendy's intimate first-person narrative invites audiences into her seemingly perfect New York City life from center stage as a Broadway leading lady to the depths of a volatile mental illness.
"It's scary to be so vulnerable in sharing the private issues I've faced in my personal life and within my family, but it's also an important part of healing," explains writer and performer Jessica Hendy. "Brianna and I have come together to bring this taboo topic into the spotlight," she adds. "It impacts so many people but is seldom talked about."
Producer Michael D'Angora states that he fell in love with the show "ten minutes in, Jessica drops a bombshell that keeps you on the edge of your seat and your heart in your throat." Tom D'Angora is thrilled that "audiences will get to share in this cathartic experience. Jessica brings a universal humanity to her story that allows us all to walk a mile in her shoes and leave the theater with more compassion and understanding of a major issue that we are all touched by."
Crafted from the pages of Jessica Hendy's memoir, Walking With Bubbles had its theatrical debut in March of 2021 in Brooklyn, NY, at the Irondale Theatre's "On Woman" festival. Beginning as a one-act play with music, Walking With Bubbles was the festival's grand finale production and received critical acclaim. Wanting to elevate the storytelling, Jessica partnered with Brianna Kothari Barnes, to create an original score for her script. Enter: Walking With Bubbles, a new musical. In April of 2022, Brianna and Jessica traveled to Ohio for a week-long incubation workshop at their Alma-Mater, CCM, with director Richard Hess. This was in preparation for the first New York City industry reading which happened on May 19th, 2022, at Open Jar Studios. From that reading, Tom and Michael D'Angora were inspired to help Jessica and Brianna get the show to the next stage of development and the team was asked to bring Walking With Bubbles to the Forestburgh Playhouse for their "In The Works ~ In The Woods" festival, headed by artistic director Matt Lenz.
Walking With Bubbles is co-produced with Vibecke Dahle Dellapolla.  The design team consists of Mark Halpin (sets) and Aiden Bezark (lights).
For more information and to purchase tickets visit www.WalkingWithBubbles.com. Walking With Bubbles will be performed at the AMT Theater located at 354 W 45th Street between 8-9th Ave. To purchase wheelchair accessible seating please contact the box office directly at 917-388-2630. Walking With Bubbles is a 100 minute musical and will play Fridays and Saturdays at 8pm, Saturdays at 2pm, and Sundays at 3pm.