Jessica Dickey THE CONVENT Makes World Premiere At A.R.T./New York Theatres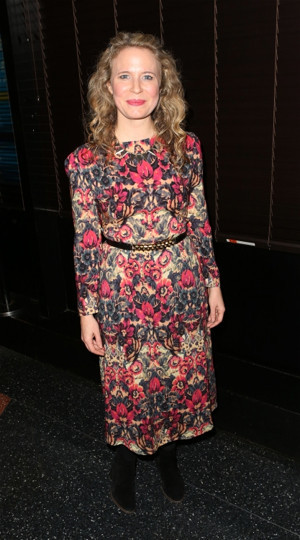 Weathervane Productions, Rising Phoenix Repertory, in association with Rattlestick Playwrights Theater present the World Premiere of The Convent, a new play by critically acclaimed playwright Jessica Dickey. The production, directed by Daniel Talbott, will begin performances on January 16, 2019 with an opening night scheduled for January 24, 2019. The Convent will run through February 17, 2019 at the Mezzanine Theatre at A.R.T./New York Theatres (502 West 53rd Street).
Dickey has been hailed as "a playwright to watch" by The New York Times. Her one-woman show, The Amish Project, went from the 2008 New York International Fringe Festival to a critically heralded production at Rattlestick in 2009, and has since been produced all across the US and all over the world. She was also acclaimed for Charles Ives Take Me Home, produced in 2013 by Rattlestick.
In Dickey's new play, a group of women go on a retreat to live like nuns in the Middle Ages and are baptized with 80s pop, female mysticism, hallucinogens and sex. The Convent is a toothy dark comedy about desire, devotion and the mystery of intrinsic divinity.
The production features scenic design by Raul Abrego, costume design by Tristan Raines, lighting design by Joel Moritz, sound design by Daniel Melnick, and projection design by Katherine Freer.
Kendra Bator serves as executive producer. General manager is Snug Harbor Productions, Inc. (Steven Chaikelson).
Casting and ticket information will be announced in coming weeks.
Photo Credit: Walter McBride / WM Photos