Dan Sharkey Joins The Cast Of Off-Broadway's PERFECT CRIME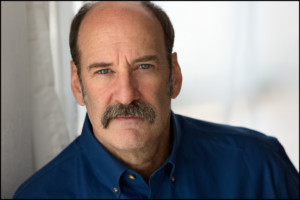 PERFECT CRIME, the Off-Broadway 'whodunit' that just recently celebrated 31 years and 13,000 performances has announced that Dan Sharkey has joined the cast, as Lional, replacing Patrick Noonan in the role. The smart, funny and fast-paced thriller at the Anne L. Bernstein Theater in The Theater Center in Times Square (1627 Broadway) is the longest running play in NYC history and first opened in 1987 and its leading lady Catherine Russell has performed in all 13,000 performances - earning her a spot in the Guinness Book of World Records!
Mr. Sharkey's Broadway credits include Susan Stroman's revival of The Music Man, Amazing Grace, The Bridges of Madison County, SpiderMan-Turn Off the Dark and ShowBoat on London's West End. National Tours; Grand Hotel, The Will Rogers Follies, Seven Brides and Marie Osmond's The Sound of Music. Off-Broadway; The Fantasticks, Captains Courageous, Lone Star Love, The Prince and the Pauper, Illyria and The Golden Boy of the Blue Ridge. Television; As The World Turns, HBO's Boardwalk Empire and many national commercials. He currently sits on the board for Amazing Place Music based in Whitefish, Montana.
PERFECT CRIMEalso features Catherine Russell, who was recently featured by People Magazine as the "Cal Ripkin of Broadway" and the Associated Press as "The Off Broadway force of nature." She has starred in the show since its first performance and has never taken a sick day or a vacation day in the past 31 years! It's a feat that has landed her in the Guinness Book of World Records. Russell's incredible streak has been featured on Entertainment Tonight, The Today Show, Good Morning America and in the New York Times, the Wall Street Journal, the New York Daily News and numerous other media outlets including The Associated Press and People.
The perfect show for CSI and Law & Order fans, PERFECT CRIME tells the story of brilliant psychiatrist and suspected cold-blooded killer Margaret Brent, her wealthy husband, deranged patient, and the handsome detective who's falling in love with her while he tries to solve the crime.
The cast of PERFECT CRIME also features David Butler, Steve Blanchard and Patrick Robustelli (a well-known Broadway restaurant owner making an on-video cameo. PERFECT CRIME is directed by Jeffrey Hyatt.
Tickets for PERFECT CRIME are available by calling the box office at (212) 921-7862 or online at www.Ticketmaster.com. Student rush tickets ($26) are also available by calling or visiting the box office.