BWW Reviews: RED-EYE TO HAVRE DE GRACE Riffs On Poe's Last Days
Though Red-Eye to Havre de Grace, an intriguing riff on the last days of Edgar Allan Poe, is, for the most part, an appropriately macabre and moody theatre piece, it actually begins with a bit of oddball humor.
Co-creator Jeremy Wilhelm opens the evening in front of a traditional red curtain and introduces himself as a park ranger stationed at the Edgar Allan Poe National Historic Site in Philadelphia. A congenial sort with a gentle sense of humor, he's here to gives us some background information on Poe that helps set up the evening.
"They have some really neat music. It's kind of different."
That music, composed by Wilhelm and his brother, David, is of the gloomy chamber variety and it's set to several of author's final poems (Conqueror Worm, The Bells, among others). The former sings in an imposing, husky baritone while the latter plays an onstage piano.
Using Poe's published words and letters written to his dear Aunt (who was also his mother-in-law) Muddy, the Wilhelms, along with co-creators Thaddeus Phillips (director and set designer), Geoffe Sobelle, Sophie Bortolussi (choreographer) and Ean Sheehy (who plays Poe), present an abstract contemplation on the mysterious events surrounding the author's death. What we know for certain is that Poe was traveling by train on a speaking tour and was found in a state of delirium in Havre de Grace, Maryland, dressed in someone else's clothes. He died a few days later in a Baltimore hospital at age 40.
Sheehy's portrayal of Edgar Allen Poe is that of a quiet, private man who is annoyed by the inconveniences of celebrity. A running gag has him being continually being asked by fans to recite The Raven. He is deeply in mourning for his young wife (also his cousin), Virginia, who spent the last five years of her life bed-ridden with Tuberculosis.
Dancer Alessandra L. Larson silently portrays his ghostly memory of a healthy Virginia; a sensual image that both comforts and haunts him throughout the piece.
The main feature of Phillips' sparse set design is, in the words of our park ranger, "this cool table that turns into a door and a bed that kinda flies around." I'll concur, it's cool.
Red-Eye to Havre de Grace may not answer any questions about Poe, but as an atmospheric abstract piece it should find its admirers among the writer's aficionados and those up for a bit of gothic moodiness.
Click here to follow Michael Dale on Twitter
Related Stories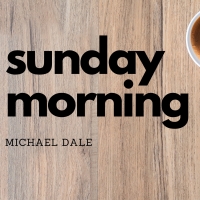 Sunday Morning Michael Dale: My Favorite Cease and Desist Letters

August 14, 2022

A while back. I was in an audience of theatre fans watching an onstage conversation between Frank Rich and Stephen Sondheim and the subject of unauthorized changes made in regional and amateur productions came up. The composer/lyricist mentioned that he had heard of a production of Company that ended with Bobby committing suicide by shooting himself.
---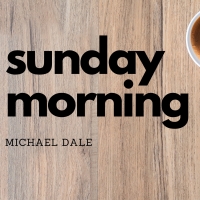 Sunday Morning Michael Dale: Dear Funny Girl: Let Julie Benko Sing!

August 7, 2022

Like many theatre fans, I'd been reading the raves she's been getting as Beanie Feldstein's standby, and since I doubted press would be offered comps during her run, I sprung for a ticket to see for myself.
---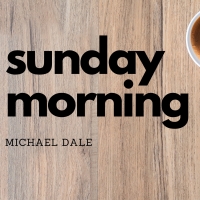 Sunday Morning Michael Dale: Alison Fraser Thrillingly Reinvents Cat On A Hot Tin Roof's Big Mama

July 31, 2022

A popular stage actor best known for being quirkily funny in musicals (Off-Broadway in March Of The Falsettos, on Broadway in Romance, Romance, The Secret Garden and Gypsy), Fraser reinvents a classic character and turns in a performance that thrills with its gutsy power masked by her character's well-rehearsed elegance.
---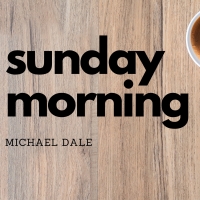 Sunday Morning Michael Dale: All Singing! All Dancing! All Legal! Cannabis! A Viper Vaudeville Opens at La MaMa

July 24, 2022

A collaboration of two of Off-Off-Broadway's favorite historically subversive companies, the HERE production of Cannabis! A Viper Vaudeville, presented at La Mama is an entrancingly fun and educational two-hour festival of song, dance and spoken word, beginning as a relaxing communal experience and evolving into a call for activism.
---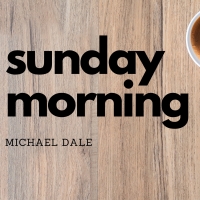 Sunday Morning Michael Dale: Ukrainian Children Coming To Brooklyn in a Play They Premiered in a Bomb Shelter

July 17, 2022

Irondale is arranging for Ukrainian solider Oleg Onechchak's ensemble of child actors to give two performances in Brooklyn of Mom On Skype, which was originally performed in a warehouse-turned-bomb-shelter in the city of Lviv.
---