BWW Interview: GOD SAID THIS' Ako Speaks on Japanese Culture and Coming to New York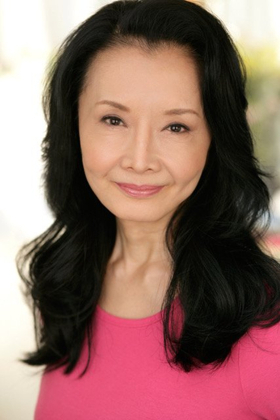 Ako has been on screen with the likes of Jennifer Aniston and John Hurt, toured in musical productions and appeared in many regional theatre staples. Now she returns to the New York stage in God Said This.
Ako was born and raised in Tokyo, Japan where she had a successful stage and television career. After her time in Tokyo, she moved to New York.
Ako has been seen all across America but can now be seen at Primary Stages in God Said This by Leah Nanako Winkler. Hear what she had to say!
---
You're in God Said This which just opened! Can you tell us a little bit about the show and who you play?
It's a play about a biracial marriage, I'm Japanese and Jay [Patterson] plays my American husband and there are two daughters, Hiro is played Satomi Blair and Sophie is played by Emma Kikue. The basic story is Hiro, the elder daughter, was away from home, she's very successful in New York as an executive accountant and she's having been having trouble with her father because they are just pushing each other. Seven years ago the younger daughter became a born again Christian and she married an African-American and the elder daughter cam back to Kentucky and made turmoil, leaving again. Seven years later, the mother Masako got cancer, so Hiro has to come back, bringing the family together, tending to Masako's illness.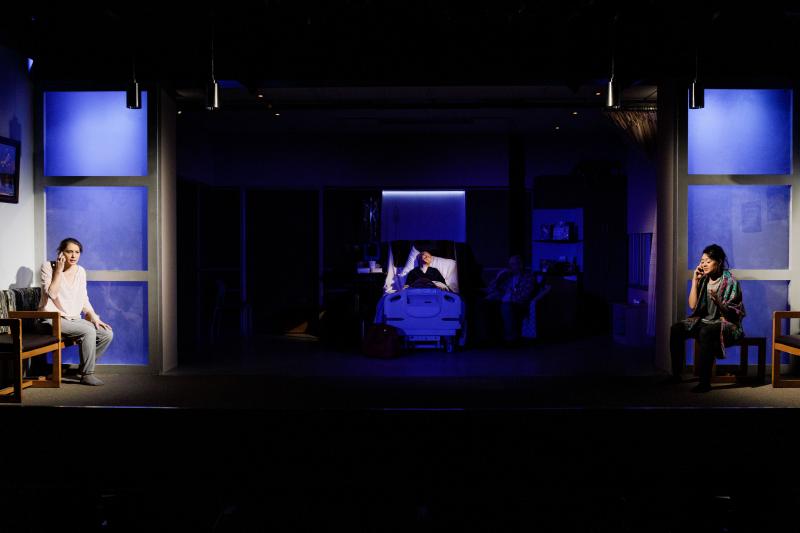 This isn't the first play of Leah Nanako Winkler's you've done, you were also in her play Kentucky. What are the similarities or differences in the pieces?
Kentucky is such a different animal. There's about 12 to 13 people in the cast and there's music, dancing. God Said This is a much smaller cast and is very grounded and emotional.
When did you first join this show?
We did stage readings two years ago and then we were in the Humana Festival this past spring and now we're in New York!
What excites you about bringing this piece to New York and what has changed?
It's very different. The exciting part is it's in a different configuration of theater. At the Humana Festival were in the round with the audience all around us and we were in the middle. This time it's a proscenium theatre, Cherry Lane, a beautiful theatre in the village. We have to change all the staging. It's different. Now we know each other from Humana Festival, we really dive deeper and we've dug in.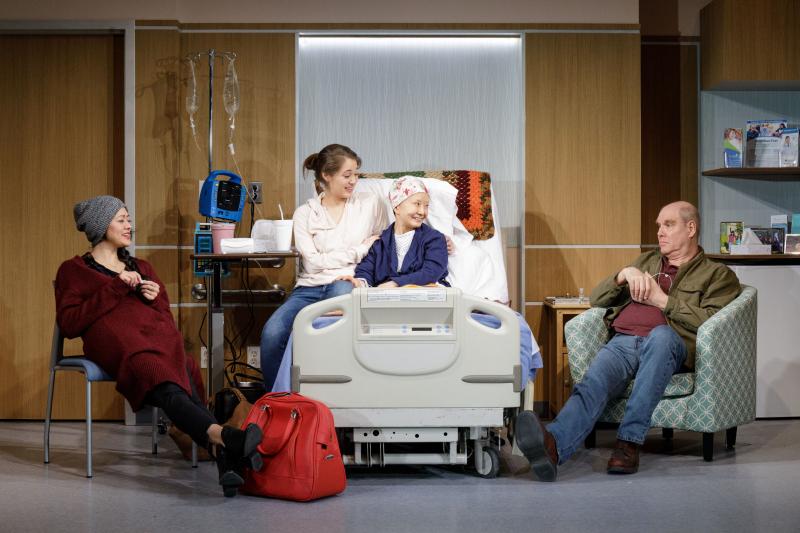 It's really fun and I'm sure the audience will have fun as well. It's a really good story. The mother I play is Japanese but any other minorities that immigrated from other countries have the same relationships, same problems, struggles to raise family in the United States. It's not just for Japanese and American families, it's for everyone.
Morgan Gould is the director. What's it like working with her? Any of her directing styles you enjoy?
Morgan is amazing and touches every corner. She and Leah are so good for each other. They're having fun! They're creating. They're young and their brains are amazing. So vast. They're clever girls.
You play Masako in the show. Do you find yourself relating to your character at all?
Yes because of course I am from Japan! I'm married to an immigrant and I don't have children, but I know the culture from Japan that I've grown up with and we carried in to America and it's so different to the American upbringing. I also have many friends that have struggled with cancer like Masako and the feeling is very scary. She also makes decisions that I would as well.
How does it feel being able to originate a character?
I feel so lucky. I met Leah one time in Brooklyn at an Asian theatre gathering and we found each other. We are both from Japan and she asked me to audition for her show, Kentucky and now it has led to God Said This. Somebody wrote it, now we have to work together to create the role.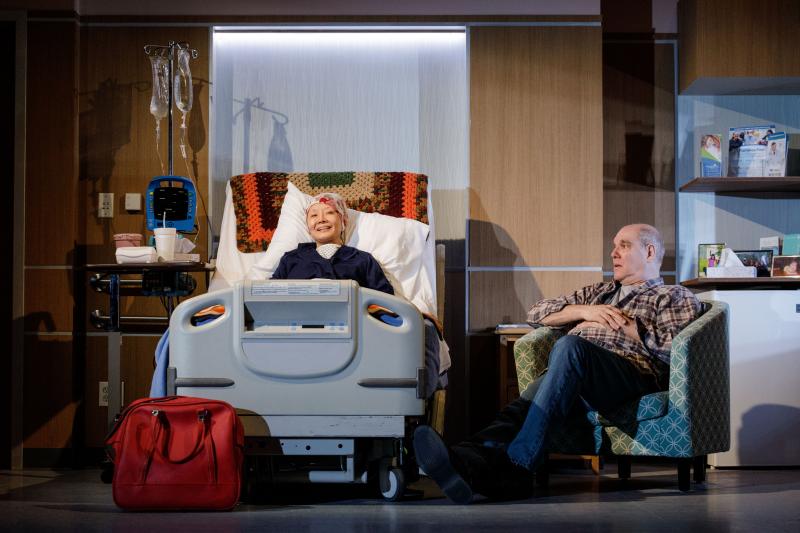 ---
You can catch Ako in God Said This through February 15. Tickets can be found at https://primarystages.org.
Related Articles