Interview: Coast-To-Coast, Mirirai Sithole's One of the Nicest MEAN GIRLS EV-er!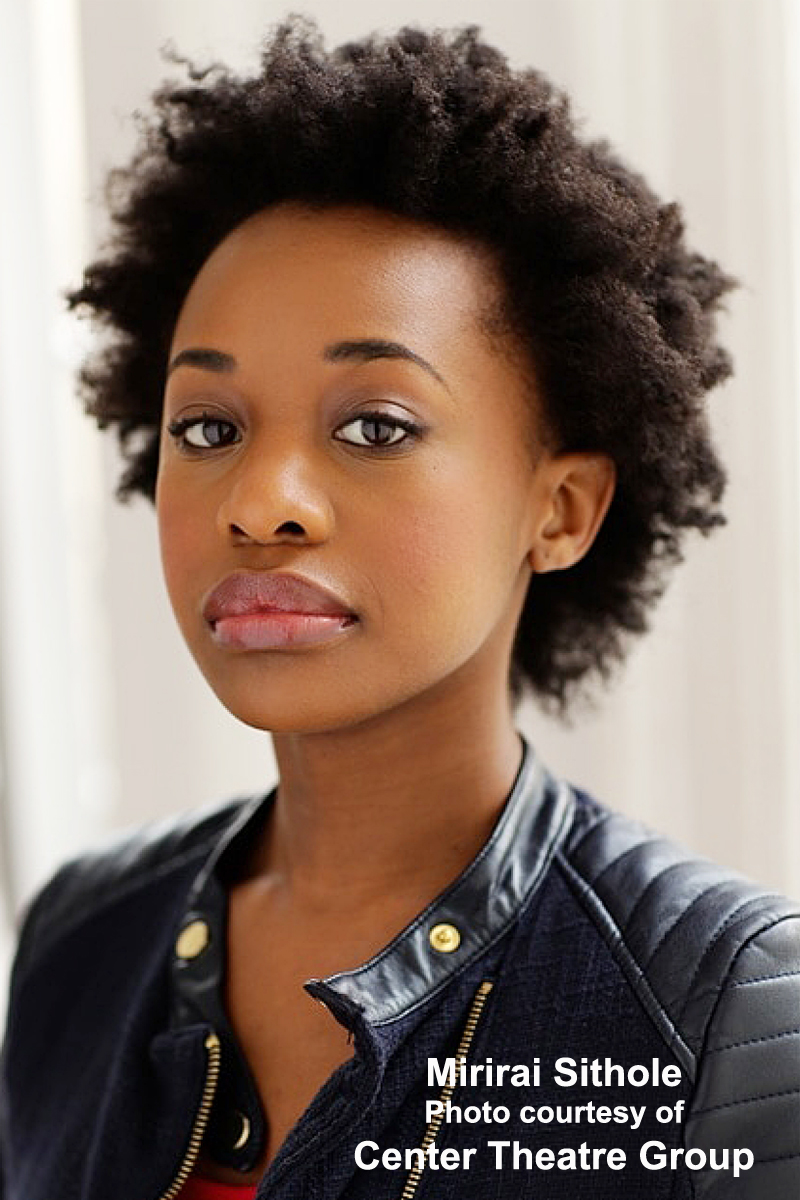 Jocelyn Bioh's hit MCC production of SCHOOL GIRLS; OR, THE AFRICAN MEAN GIRLS PLAY lands in Los Angeles at the Center Theatre Group's Kirk Douglas Theatre running September 2 through September 30, before encoring back in New York City at the Lucille Lortel Theatre October 16 through November 25. We had the opportunity to chat with Mirirai Sithole, one of the original cast members who's making the trek between coasts.
Thank you for taking the time for this interview, Mirirai!
You're reprising your role of Mercy for the Center Theatre Group production at The Kirk Douglas Theatre. What serendipity brought you to be part of the world premiere of SCHOOL GIRLS at MCC Theater last year?
I was fortunate enough to do one of the first readings of SCHOOL GIRLS at the Cell Theatre through Blackboard Plays in NYC when the play still had two acts and you actually saw the pageant! This was around the same time that I met Jocelyn Bioh while selling merchandise - my day job - while she was in the Broadway production of CURIOUS INCIDENT... A few more readings, workshops and years later, I was asked to do the premiere MCC production and the rest is history!
Were you familiar with any of Jocelyn Bioh's other plays before being cast as Mercy?
I vaguely knew of NOLLYWOOD DREAMS because I had heard actors I looked up to raving about it, but I never had the chance to see it. I mostly knew Jocelyn's work as an actress. The first show I saw when moving back to NYC after the apprentice program at Actors Theatre of Louisville was AN OCTOROON by Branden Jacobs-Jenkins, which Jocelyn happened to be in, followed by the aforementioned CURIOUS INCIDENT... I'm a fan!
In your high school experience, any 'mean girls' encounters in your classes?
There were definitely popular girls, or rather, girls that people wanted to be like, but I mostly stuck to the drama in drama club.
Have you ever seen the 2004 film 'Mean Girls'?
I have!
What social setting would you find the various characters you've played interacting (Mercy, THE HOMECOMING QUEEN's Beatrice, MOTHER COURAGE & HER CHILDREN's Kattrin, THE DEATH OF THE LAST BLACK MAN IN THE WHOLE ENTIRE WORLD's Prunes & Prisms)? (At a protest rally, coffee house, supermarket, in line for a bank teller?) Who would take charge of the situation? Wow...I'm pretty sure these characters are all at that strange intersection of young adulthood and adulthood where you're too young to vote, but old enough to have opinions on how to make the world a better place. So... I would place them at a protest-rally-charity fundraiser of some kind fighting for women's and children's rights. Kattrin would send out the rallying cry with her drum, Beatrice and Prunes would ask the tough questions to the representatives; with equal parts sass and class, and Mercy would strive to keep the peace and make sure everyone gets along. They would definitely all be friends with Yara Shahidi and Zendaya. (smiles)
Most mentoring programs are started by people older, and later in their careers. What made you decide to create your non-profit Aye Defy so soon in the dawn of your career?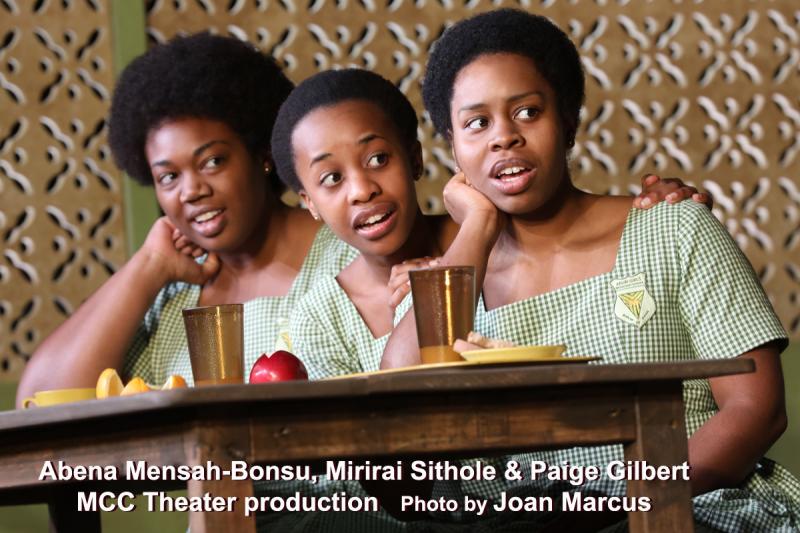 This is a complex question! I want to go on the record and say that Aye Defy and my mentoring are two different projects that live in the same world of community building. Aye Defy aims to build community through honoring how we say "yes" to ourselves and practice joy in an industry filled with "no's." My mentoring is about how we, as artists, honor ourselves holistically. I guide (mostly actors) towards their deepest desires not just for the credits and the money, but for hopefully, towards a work/life balance that reminds them they are autonomous, complex, and multi-faceted and multi-talented humans with needs and desires that are just as unique as their goals and ambitions as artists. I still struggle with claiming this space as a mentor because I am a young, emerging artist; but I felt like I had to take up more space and step into my power; especially because of questions such as these that make me second-guess myself. It has proven difficult to mentor while simultaneously growing and building my career, but I am open to sharing my missteps and failures because I believe the mentees (I do have learn from them as much as I do). I was a peer/orientation leader in college and a part of many student organizations in undergrad where I was called to lead and I wanted to translate what I learned - in organizations, such as Student Gov or my human resources minor - to the arts where it can sometimes feel lonely and daunting especially going from a program where it is "safe to fail" and into the "real world" as it were. I don't know that I made a big "decision" to leap into the unknown and start mentoring, but a mentor of mine definitely guided me into overcoming my fear of taking space and honoring myself and others by being open and honest about my journey as an artist and a human being.
What would you, Mirirai Sithole the mentor, say to the mean girls in SCHOOL GIRLS?
There is a depth and a beauty inside of all of you that you might not even be able to imagine at this time in your life (AHHH, HIGH SCHOOL!) but trust that the journey to loving and honoring yourself (and the young women around you) might be hard, but it is so worth it. Sisterhood is so important and valuable.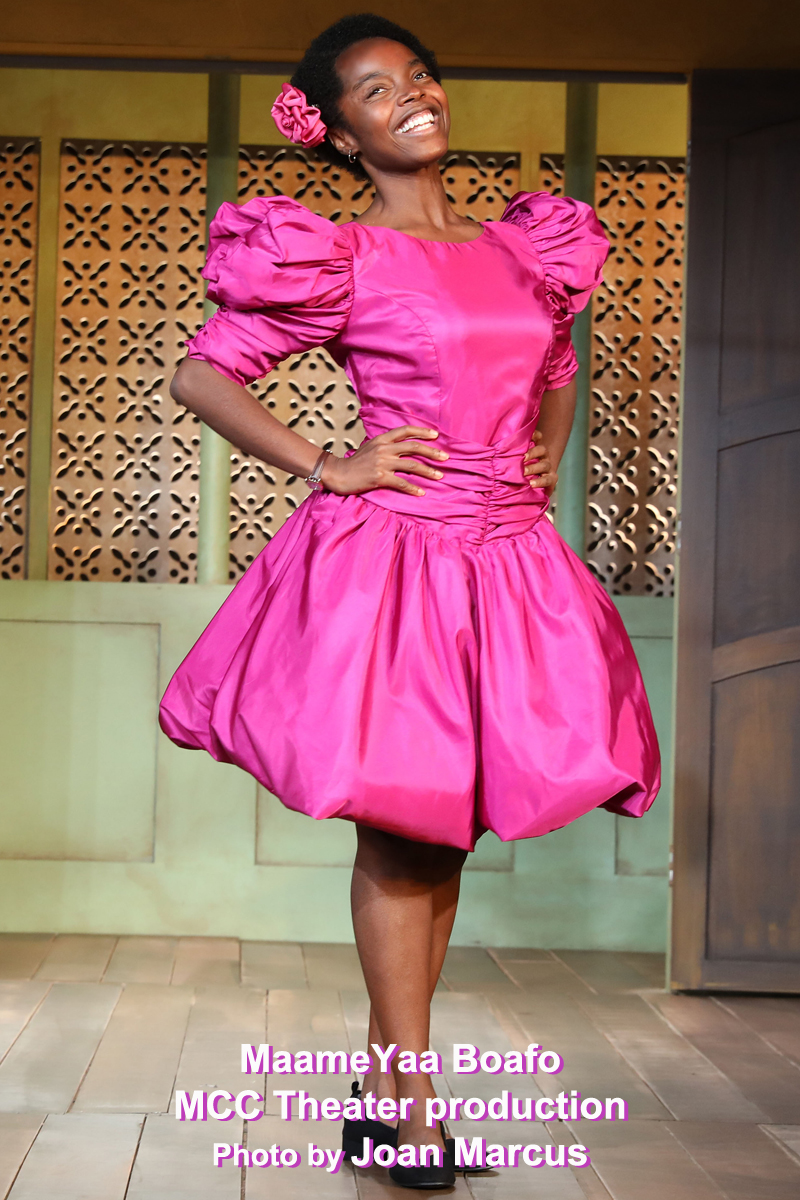 Has your take now on Mercy changed any from when you first played her at MCC?
We are still in rehearsals, so I am still learning and re-learning Mercy as we speak but... I think she's even more open and sensitive than I realized the first go-around and I'm interested in figuring out how and why her "mean girl" moments come out... a.k.a., where in Mercy's voice and body does her unprocessed hurt and rage live?
Do you remember any particular audience reaction that took you by surprise at your MCC production?
Nothing in particular, but I am continually surprised and grateful for the amount of LOVE we got at the stage door after every show. It was overwhelming and so wonderful.
What did winning one of your first awards - "10 Under 10" from your alma mater Adelphi University - mean to you?
Recognition from my alma mater and, specifically, the professors who nominated me felt like a welcoming into the professional world by the people who taught me in such a big way. It takes me a long time to process big emotions or events and that one still holds a lot of unprocessed weight for me because I felt genuinely seen and cared for by the community that helped shape me into the artist I am today and that feels rare.
What's in the near future for Mirirai Sithole? Some project before, or after, your return to playing Mercy again at MCC Theater at The Lucille Lortel Theatre in October?
I don't have air dates yet but I'll be in an episode of Russian Doll on Netflix, Natasha Lyonne's new show created by her, Leslye Headland and Amy Poehler; and an episode of a TV show I can't name will also air hopefully by the end of the year. But honestly, I'm just open to continued adventures and to making more art!
What feelings or introspections would you like the Kirk Douglas audience to leave with after your curtain call?
I definitely don't want to be prescriptive about feelings, but I will say that I hope no matter how our audiences enter the space (Kirk Douglas), they leave a little more open, a little more invested in the healthy growth of young women's self-esteem, and a lot more aware of how pervasive beauty "standards" can be with a hopeful willingness to subvert the standard and make space for beauty of all kinds.
Thanks you again, Mirirai! I look forward to see the MEAN snatching of the tiara.
For ticket availability and show schedule at the Kirk Douglas Theatre through September 30,2018; log onto www.centertheatregroup.org
For the encore MCC production at the Lucille Lortel Theatre October 16 through November 25, 2018; log onto www.mcctheater.org