Review: Eva DeVirgilis' IN MY CHAIR is a Vital Theatrical Experience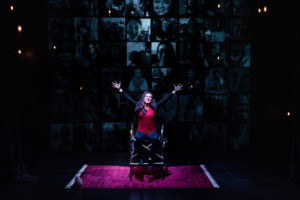 Every person, especially women, should experience IN MY CHAIR.
Five years ago, TED's TEDx Talks published an inspiring and empowering presentation from actress and makeup artist Eva DeVirgilis. The message quickly went viral and now has more than half a million views. Over the last few years, DeVirgilis developed her TEDx talk into a play for consumption by sophisticated theatregoers. It's fitting that Virginia Repertory Theatre and Cadence Theatre decided to co-produce IN MY CHAIR for Women's History Month as the central message is around empowerment.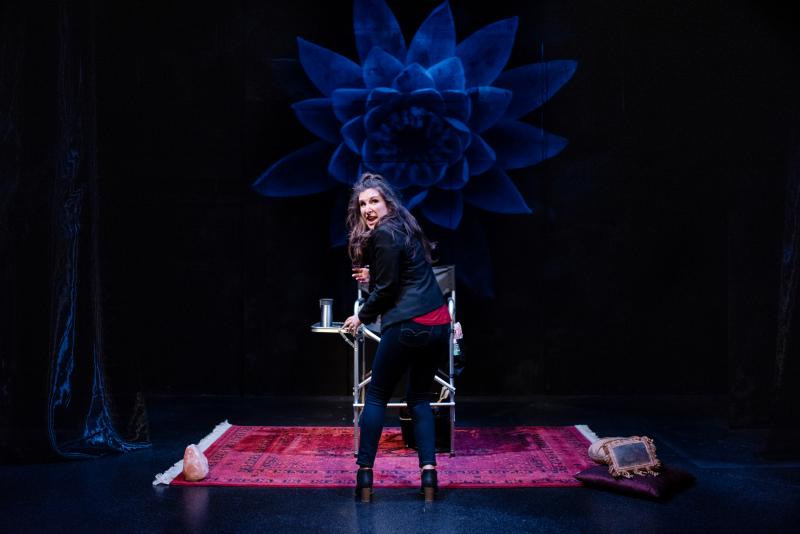 IN MY CHAIR is such an inimitable, witty and potent production that's anything but a conventional play. It's deeper than a one-woman show. It's a participatory theatrical event that takes its audience around the world on the journey of a lifetime, sometimes including them in the dialogue; while introducing the stories of dozens of women, all performed to glorious perfection by the brilliant DeVirgilis. The stories of self-acceptance are genuine, funny, inspiring, completely raw and sometimes heartbreaking. At the masterful direction of Lisa Rothe, it's a marvel to see DeVirgilis at the very top of her game, seamlessly morphing into dozens of distinct characters, all with different dialects, body language and unique characteristics.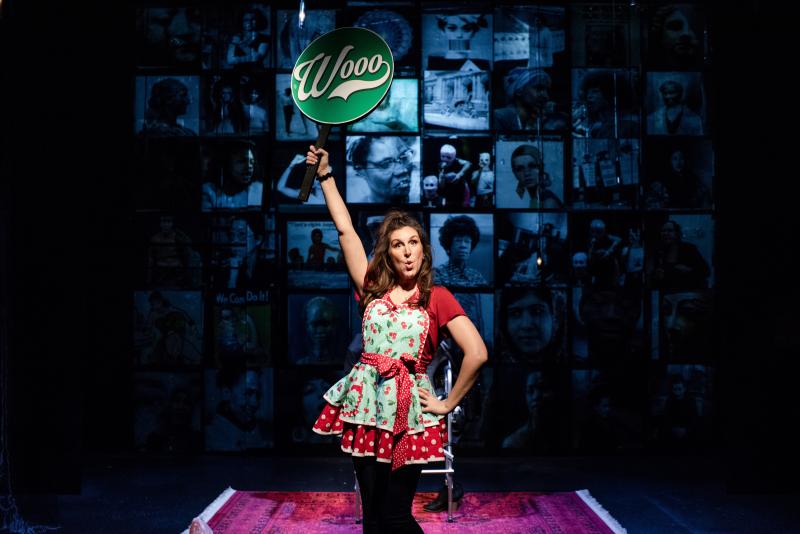 Just as impressive is the technical design of the production. While the stage is mostly bare, the production is propelled by projections by Tennessee Dixon, lights by Andrew Bonniwell and sound design and effects by Robbie Kinter. The elements work together in perfect harmony to give the production all the trappings of a high-tech Broadway experience. If IN MY CHAIR was on Broadway in the earlier part of this century, it could certainly have been considered for the Special Theatrical Event Tony Award.
This groundbreaking production of IN MY CHAIR has been extended through March 31 at Cadence Theatre.