Click Here for More Articles on REGIONAL - Virgina - Norfolk + Tidewater
BWW Review: CONSTELLATIONS at Mill Mountain Theatre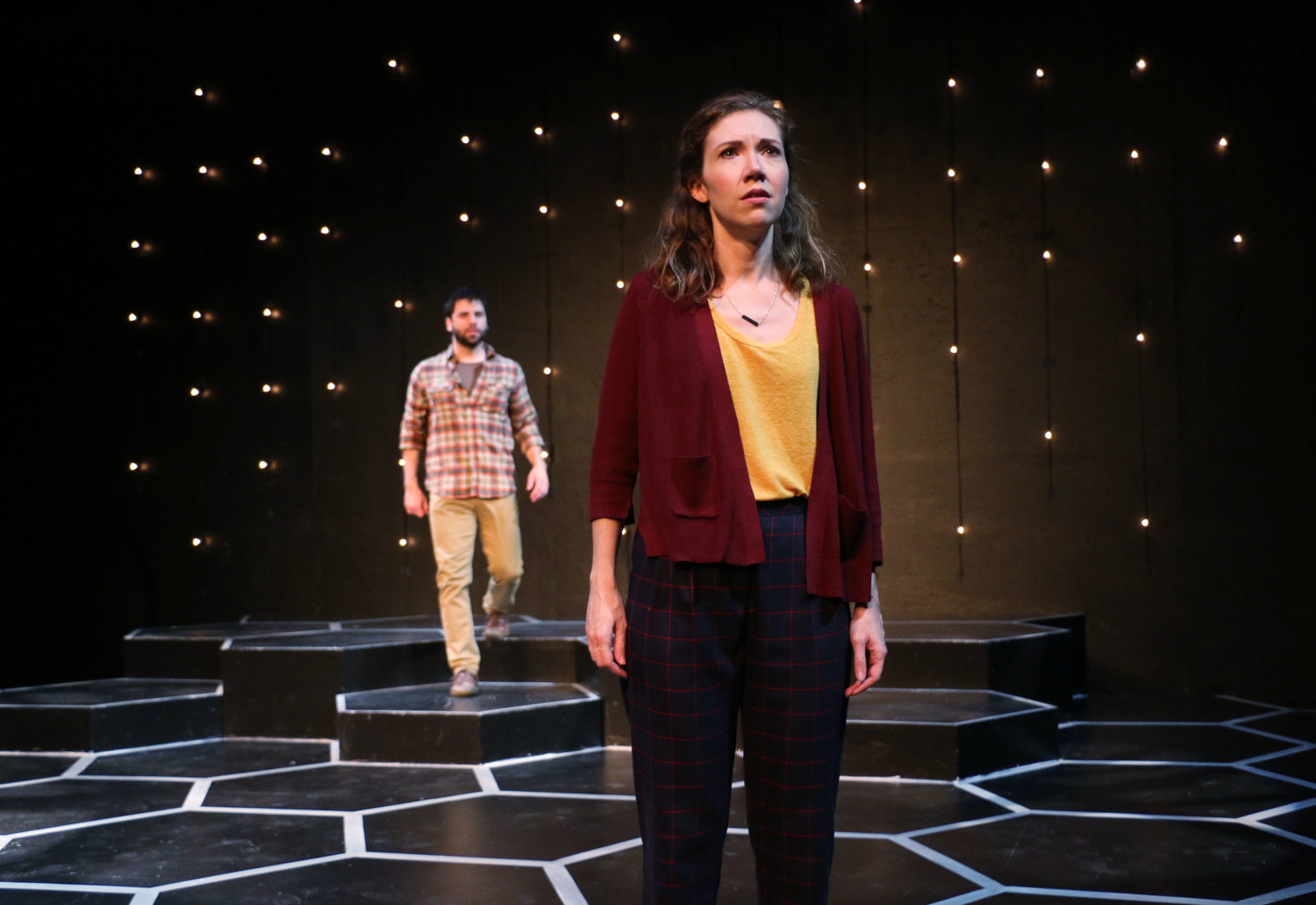 2017 was Mill Mountain Theatre's inaugural year of the 'Waldron Fringe Series'. The series provides an opportunity to produce a collection of groundbreaking contemporary works in the Equity theatre's more intimate space: the Waldron Stage.
The upcoming production of
Nick Payne
's 2015 award-winning play: CONSTELLATIONS will be running Feb 22 - Mar 11 with an all star cast and creative team. Come see the show the New Yorker called "A singular astonishment." Husband and wife duo Jay Briggs (Director) and Amanda Sox (Marianne) return to Mill Mountain Theatre with fellow South Carolina actor
Thomas Azar
(Roland).
One relationship. Infinite possibilities. This spellbinding journey imagines what happens when boy meets girl. And when boy meets girl again. And again. Defying the boundaries of the world we think we know, Nick Payne's Olivier and Drama League nominated hit is a charming and profound exploration of the universal truth in finding and losing love.
Director Jay Briggs brilliantly binds together a production that is aesthetically progressive and delightful to the eyes and ears. Having the ability to see how even the smallest moment could alter our destiny forever, this play dives into the human experience in a way that is both intimate, natural, and, at times, uncomfortable.
The first thing that came to mind while watching this production was a line from a poem written by Robert Frost, "Two roads diverged in a wood, and I-I took the one less traveled by, And that has made all the difference. This show really brings to light how the power of the spoken word can alter a situation from good to bad, depending on a simple inflection or different tone in the voice.
Amanda Sox and
Thomas Azar
demonstrate their superior acting abilities in a play with as much technical skill being required as the amount of multiverses written into the show. The production truly did a fantastic job with taking the audience on a guided and calculated journey that culminated in a cathartic experience for all. Sox and Azar are two talented actors who blend their skills, instincts, and training together to produce a piece of art that can alter a person to their core.
Mill Mountain Theatre has hit the gold-mine with CONSTELLATIONS!