BWW Review: ONCE ON THIS ISLAND Wows Audiences at Le Petit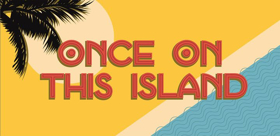 Alright y'all, here's the deal. Once in a while I have tickets to a show that I've only vaguely heard of before much less know what it's about. Sometimes I walk out of the theatre shaking my head, but then there's times I walk out of the theatre thinking, "Ok, why have I never seen this before? Everyone needs to know about this!" ONCE ON THIS ISLAND at Le Petit Theatre prompted that second reaction out of me.
I honestly had no idea what to expect, but I had heard that the show is making its return to Broadway so I was curious to see it. What I learned is that it's a one act musical about two young lovers on a small island who realize that their relationship can only be temporary because, although they were born and raised on the same island, their lives are worlds apart. One who grew up with all the comforts wealth provides, and one a poor peasant girl who must choose between love and her own life.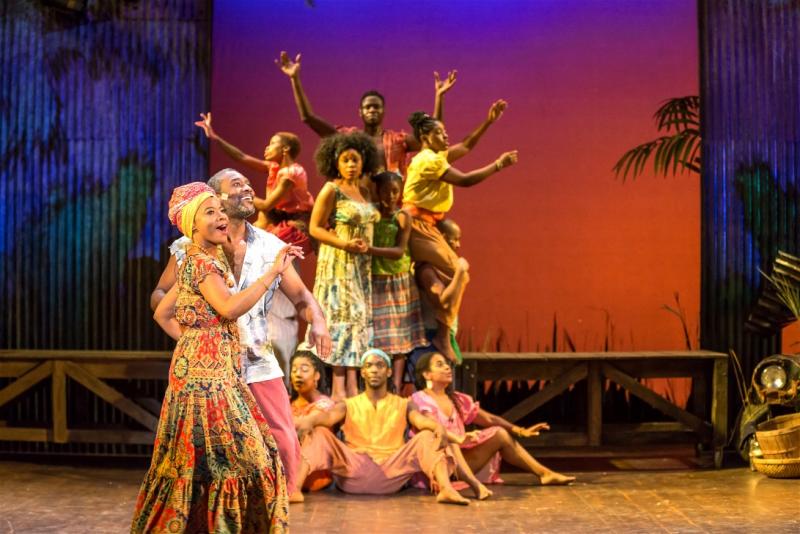 The only other time I've seen a one act musical was FIRST DATE. Now, these two shows couldn't be any more different; however, I will say this... they both brought a beautiful simplicity to the stage that big bang full length musicals tend to lack. ONCE ON THIS ISLAND was especially simple in that there was one (gorgeous) set, a very small cast who played all sorts of different characters, and because the story of the lovers is being told by the cast to a young girl, it brings a true sense of story-telling to the stage. Of course, every play or musical that happens on stage is telling a story, but this story was almost narrated by the cast for the audience just like if someone were telling you a bedtime story. It was wonderful!
This cast was something very special. It was nice to see a familiar face, as I vividly remember actress Jessica Mixon who last appeared on Le Petit's stage as the Leading Player in PIPPIN. She was a standout then, and she was a standout again in ONCE ON THIS ISLAND in her role as Asaka, Mother of the Earth. Gorgeous voice, gorgeous stage presence. Also a standout was Shangobunmi Durotimi who played leading lady Ti Moune. This native New Orleanian earned a B.A. in theatre from the University of New Orleans, and gave an absolutely exquisite performance. You could feel her passion and her joy and her sorrow and her hurt and her love, and she just made me want to get up and dance with her! Brava!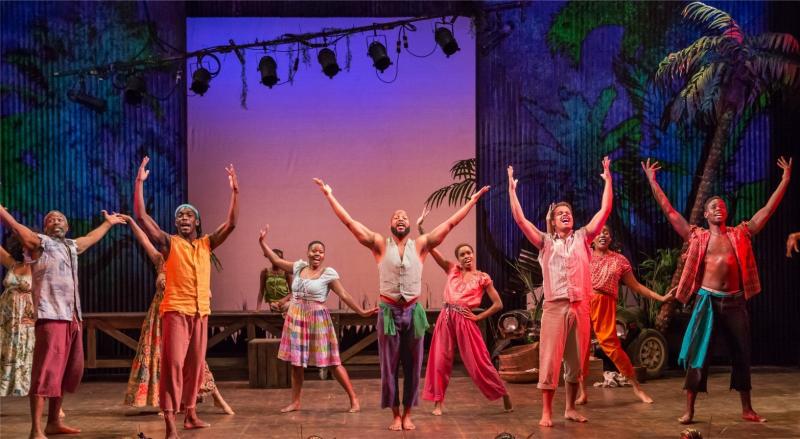 ONCE ON THIS ISLAND has three shows left in their run: two evening performances on September 29 and 30, and one matinee performance on October 1. Make sure to get your tickets now so you don't miss out on seeing this breathtaking story!
Next up for Le Petit is THE LAST FIVE YEARS, which will be on stage from November 3 - November 19, followed by A STREETCAR NAMED DESIRE, AN ACT OF GOD, and CROWNS. Support this lovely local theatre! I'll see you there!
Related Articles View More New Orleans

Stories

Shows