New Jersey Theatre Alliance Welcomes New Members To The Board Of Trustees
Learn more about the appointed members here!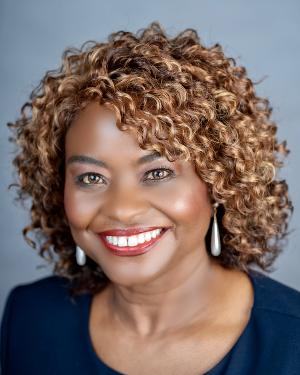 New Jersey Theatre Alliance ("the Alliance"), one of the nation's largest arts service organizations for professional theatre, will welcome new members to their board of trustees, Diane L. Parker and Alec Stoll.
"I couldn't be more pleased to offer my knowledge in diversity, equity, inclusion and human resources, as well as my passion for the arts, in support of the mission and goals of The Alliance, an organization making a significant difference in the lives of both artists and patrons," says Parker, the head of Diversity, Equity & Inclusion (DEI) at PGIM Fixed Income, where she is responsible for developing and implementing a global DEI strategy specific to PGIM Fixed Income and its 998 employees around the world.
Stoll, a partner at Stages Consultants, is internationally respected as a theatre planner and designer, and has worked as a theatre consultant for more than 20 years. "It is truly a privilege to serve on the Board of the New Jersey Theatre Alliance. Stages has been a long time supporter of The Alliance and we have worked with many of its members throughout those years. The Alliance has so many programs and services to help our theatres, not only survive in these trying times, but THRIVE! I look forward to supporting the alliance and its members, in any way I can, to ensure that New Jersey's performing arts industry continues to grow, learn, collaborate, engage, educate, and especially entertain our communities," says Alec.
"We are thrilled to welcome Diane and Alec to the Board of Trustees," says John McEwen, Executive Director of the Alliance. "Their impressive backgrounds, expertise and passion for the theatre and the arts will be an asset to strengthening our programs and mission and be an invaluable resource to our member theatres." New Jersey Theatre Alliance serves 42 professional theatres in New Jersey and the region, representing fifteen of the state's twenty-one counties as well as Bucks County, Pennsylvania.