Jersey City Theater Center Hosts GLOBAL GALA, an Evening of Performing Arts and Culture from Around the World
The event is on Tuesday, April 18, 2023.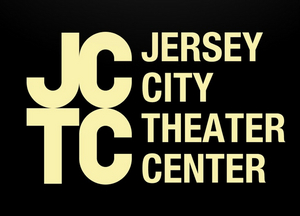 Jersey City Theater Center celebrates 17 years of Jersey City Theater Center at the JCTC GLOBAL GALA, an evening of performing arts and culture with performing arts from around the world. The gala will honor Ms. Mary Aiken, Jersey City legend/singer, Wanda Matos, Vice President and Director of Nonprofit Services for Ponce Bank; Chi Modu, iconic hip-hop photographer, Maria L. Nieves, former President and CEO of the Hudson County Chamber of Commerce and John Flowring, Honored member of JCTC's Board of Directors. The evening will feature performances from the Pat Van Dyke, Riverview Band, Kofago Dance Ensemble, Mauna Kea Chan, Suzanne Clare-LaRosa. JCTC's Global Gala will be hosted by multi award-winning Iranian American actor, writer, filmmaker and transgender activist, Pooya Mohseni with an introduction from New Jersey Secretary of State Tahesha Way, Esq.

Jersey City Theater Center's Global Gala will take place on Tuesday, April 18, 2023; 6:00PM at White Eagle Hall (335-337 Newark Ave. Jersey City, NJ, Jersey City, NJ, 07302). For tickets and sponsorship information visit www.tinyurl.com/JCTCgala.

"Jersey City Theater Center's Global Gala will raise funds to continue our commitment to being an organization that champions diversity and inclusion and emphasizes the importance of human rights. We believe that theatre has the power to inspire change and bring people together in a way that few other mediums can. We aim to harness that power and create a more compassionate and connected world through the arts with our community artists and partners like I Love Greenville, JC Public Library, Jersey City Arts Council, Hudson County and Jersey City Cultural Affairs, Hudson Pride, White Eagle Hall, County Prep High School, Community Schools, and others," commented JCTC executive producer Olga Levina. "Since 2006, JCTC has provided a platform for all artistic voices to be heard. When we share stories through the arts, we spark meaningful dialogue that leads to greater understanding and respect. And, as a result, we build better communities together."

HONOREES
About Ms. Mary Aiken, Jersey City Legend and Singer
"Ms. Mary" Aiken is a beloved jazz singer and educator, a Jersey City living legend, and local entertainer. A graduate of Ferris High School, Ms. Mary is not only a well-known longtime fixture on the stage of Moore's Lounge (where she performs regularly), but she is also a devoted teacher and role model having worked with local youth for over 50 years in countless schools, day cares, libraries, and churches. She was the style columnist for the Jersey City magazine From Dusk Til Dawn, she's taught modeling, puppetry, storytelling, sign language, acting and singing to students of every age.
A keen-eyed witness to both the changes, durability and extraordinary diversity of Jersey City, Ms. Mary is a self-described "mom to all," whose motto is "you treat people how you want to be treated, and they will treat you well!"
John Flowring
Commissioned as a 2nd Lieutenant in the Army Artillery, he served in the 48th Battalion, 7th division on the DMZ zone in Korea. He quickly rose to 1st Lieutenant for his leadership skills, having helped to resolve racial tension threatening stability of the unit. While there, he volunteered to represent military personnel being tried at Court Marshall proceedings. This experience encouraged him to take the LSATS and go into the practice of Law. He was the first lawyer ever to practice securities law in the state of New Jersey where he established his Law Firm, Frohling and Hudak, in Newark, New Jersey, specialists in bond counsel services for financing educational facilities, public utilities, and other capital projects. His love of the arts led him to co-found a community Arts program at Victory Hall in downtown Jersey City where he served as President. He was quoted in the local paper "I'm not an artist, but I recognize that art brings balance to the universe." He also served on the Board of Advisors for the Jersey City Theater Center and worked towards helping their funding. He purchased Gallerie Hudson, currently owned by his stepson Henry Greenfield, a custom frame and fine art shop in 2014, which he used as a platform to help promote local artists.
About Wanda Matos, Ponce Bank
Ms. Matos serves as Director of Non Profit Services with over 20 years of experience in Banking Industry focusing on customer relationship building and customer service excellence along with leadership qualities in developing client satisfaction and retention strategies to ensure client growth as well as overall retention rates.
Ponce Bank, an American banking institution with community spirit, opened for business in March 1960. Today, Ponce Bank maintains branch locations in the Bronx, Manhattan, Brooklyn, Queens and Union City (New Jersey). The Bank has earned a reputation for serving the needs of their communities by emphasizing the importance of personal banking and by promoting local economic development.
Ponce bank employed a highly qualified and professional staff and offers a wide variety of products and services designed to meet the needs of customers and their communities. The bank places a strong emphasis on thrift and home ownership. The banks also offers various deposit and loan products that are designed to meet the needs of most everyone. Ponce Bank is customer-driven and they are committed and ready to provide quality and reliable service to all people in the communities they serve.
About Chi Modu
Chi Modu first picked up a camera while a student at Rutgers. After honing his skills at the International Center of Photography, he landed at The Source, which was the definitive magazine of hip hop culture. It was here that Chi developed relationships with the biggest icons of the hip hop movement, including Tupac Shakur, Notorious B.I.G., Mary J. Blige, and L-L Cool J, most of whom were not yet famous.
In addition to shooting over 30 cover photos at The Source, Chi was able to capture the musicians in candid, unexpected moments, due to his disarming manner and unique perspective. His photos include some of the most groundbreaking, memorable images of that era, including Tupac Smoking and Biggie WTC (standing in front of the World Trade Towers). He not only chronicled and defined the most important phase of the hip hop movement, now a global force, he also was able to define the artists and show them as real people, rather than one-dimensional celebrities.
About Maria L. Nieves, Hudson County Chamber of Commerce
Maria L. Nieves served as the President and Chief Executive Officer of the Hudson County Chamber of Commerce. Established in 1888, the Hudson County Chamber of Commerce is one of New Jersey's oldest regional chambers. The organization serves more than 625 members that do business in the 12 municipalities which comprise Hudson County in Northern New Jersey. Ms. Nieves began her tenure as President on November 1, 2011.
During her tenure the Chamber has doubled in membership, increased both the breadth and depth of its programs, launched a young professionals networking group and a non-profit council, and engaged and served members through a new member-centric website and social media platforms. The organization has also continued to develop into an advocate for local business concerns and successfully taken on new initiatives. In 2013, the Chamber launched a first-ever trade mission to India, which was officially certified by the United States Foreign Commercial Services division within the U.S. Department of Commerce. The mission connected a delegation of Hudson County business leaders with more than 150 business and government leaders in four Indian cities (Mumbai, Delhi, Hyderabad and Kolkata) and generated interest from more than 50 Indian firms wanting to learn more about doing business in New Jersey.
In 2014, the Chamber successfully secured a Cooperative Marketing Grant from the New Jersey State Division of Travel & Tourism and partnered with Jersey City to activate tourism events welcoming the NFC and AFC Champion Teams to Hudson County. The Hudson County Chamber is continually recognized as one of the Top 25 Chambers in the state on the NJBIZ List of Top Chambers in NJ. In 2016 Ms. Nieves worked with the Chamber's leadership to adopt a new mission and vision statement and strategic plan.
A milestone for the Chamber was achieved in 2018, when the Hudson County Chamber and the Hoboken Chamber of Commerce formalized a merger agreement that enables Members of both organizations to enjoy dual memberships. Through this new merger, the Hoboken Chamber became an official chapter of the Hudson County Chamber, and the overall organization has grown to represent more than 625 Members.

ARTISTS AND SPEAKERS
About Pooya Mohseni
Pooya Mohseni is a multi, award-winning Iranian American actor, writer, filmmaker and transgender activist. She recently appeared in the world premiere of The Sex Party in London (Menier Chocolate Factory). Her other stage performances include the Obie-winning play English (Atlantic Theater Company), Hamlet (Play On Shakespeare Festival), Comedy of Errors (Play On Shakespeare Festival), One Woman (United Solo), She,He,Me (National Queer Theater), Our Town (Pride Plays), Galatea (The WP Project), The Good Muslim (EST), White Snake (Baltimore Center Stage), an Audible production of Chonburi Hotel & The Butterfly Club (Williamstown Theater Festival). Her film and television credits include Law & Order: SVU, Big Dogs, Falling Water, Madam Secretary, Terrifier and See You Then, streaming on all digital platforms. She's part of the advisory council for The Ackerman Institute's Gender & Family Project.
About Tahesha Way, Esq., New Jersey Secretary of State
Tahesha Way serves as New Jersey's 34th Secretary of State. Nominated for appointment by Governor Phil Murphy on December 18, 2017, Ms. Way was sworn in on February 26, 2018. As Secretary of State, Ms. Way holds one of the nation's oldest constitutional offices and leads a department with a diverse portfolio. She serves as New Jersey's top election official, overseeing the state Division of Elections and its work in securing our democracy and ensuring broad, fair access to the right to vote. Ms. Way also chaired New Jersey's Complete Count Commission, a 27-member non-partisan commission established to achieve a complete count in the 2020 US Census. In addition to the critical work protecting what Secretary Way calls the "fraternal twins of democracy," Ms. Way also oversees the state government offices supporting New Jersey's vibrant arts, culture, history, and business communities.
Secretary Way serves as President of the National Association of Secretaries of State (NASS).
Pat Van Dyke
Pat Van Dyke is a multi-instrumentalist, composer, producer, and band leader. Equally comfortable behind the drum kit, as he is penning compositions at the Fender Rhodes or guitar, PVD balances the rhythmic intensity of true-school hip hop with the rich harmony & refreshing subtlety of jazz. Pitchfork calls Pat's most recent LP; "Hello, Summer" an "album that comes to feel something like Count Basie directing a big band dedicated to lost Roy Ayers compositions; it is highly, almost restrictively controlled, but nonetheless dedicated to the funk."
Drawing from a diverse palette of sounds, Pat's music features live instrumentation alongside analog synthesizers, lush horn arrangements, and vintage keyboards, straddling the boundaries of electronic music, jazz, and golden era hip-hop. Praised by tastemakers and DJs around the globe such as Gilles Peterson, Bobbito Garcia, & DJ Spinna, as well as being featured on such TV networks as VICE, HBO, FOX, NBC, MTV, VH1, & Comedy Central, and providing the soundtrack to viral videos such as Jerry Seinfeld's "Comedians in Cars Getting Coffee", the future is bright for this prolific composer / producer.
Riverview Jazz
is a Jersey City-based 501(c)(3) non-profit organization whose primary mission is to connect a diverse local/regional audience to the incredible music in the greater NYC metropolitan area. Working closely with community organizations, businesses, government, and talent, Riverview Jazz is able to bring a wide range of world-class performances to the people in their respective community.
About Kofago Dance Ensemble
Kofago's founder and artistic director has been serving communities in the Untied States and the global diaspora for over twenty years. The company's dance repertoire pulls heavily from Kevin's 20-plus years of West African dance experience.
Founded in 2015, Kofago Dance Ensemble began as a social justice project, highlighting police brutality against African American men. The first iteration of the company operated as an all male company providing dance training in traditional West African dance technique from Senegal and Mali.
The company's first performance was at the CityDance School and Conservatory (MD, USA) with the Organization of Umfundalai Teachers "Dancing Our Africa!" performance. The piece was entitled "NAGNOU FECC - The Men Must Dance".
Nagnou Fecc is the Wolof word for "Men Dance". In this world where male normalcy and manhood is defined by popular (and often toxic) culture, we were looking to re-define what manhood is through the usage of traditional West African dance technique emanating from the country of Senegal. Nagnou Fecc also served as an artistic protest to the increased and rampant assault on the black male identity in America.
Kevin would relocate to New York to attend New York University, receiving a graduate degree in Dance Education. It was during that time that he began teaching in the New York City area. After the death of his father in 2018, Kevin would bring Kofago back in its current iteration, but this time, as a dance company dealing with both social justice issues and the need for healing through the performing arts. Since 2018, Kofago Dance Ensemble has created innovative works that draw from West African dance traditions and the West Indian influences of Kevin's Caribbean heritage. The ensemble prepares their performances with a deep traditional foundation. Their repertory includes traditional dances from West Africa, Caribbean dance forms as well as modern pieces based on West African and Caribbean principles of movement and space.
About Mauna Kea Chan
Kea Chan is the winner of the ALIW award for best artist abroad! Kea was very proud to perform recently in a live concert featuring legendary Philippine Recording Arts at the White Eagle Hall in NJ where she performed solo numbers and did a duet with her idol, legendary female vocalist, Joey Albert! She recently starred in a musical benefit performance of FOUR at Urban Stages in NYC. Kea can be seen as a Homicide detective on the Discovery ID show Homicide City.
Kea was invited to perform for a worldwide audience by the ALIW Awards Foundation Inc. streaming show from the Philippines. She was the winner of their Award at 13 years old for "Child Performer of the Year" in the Philippines. Kea was recently a featured entertainer as part of the event IGNITE THE POSSIBILITIES event at The Triad. Kea recently appeared in the Step Forward Entertainment presents portion of the Metropolitan Zoom 24 Virtual Cabaret Extravaganza where she performed in a Special 3K segment.