Feature: OEKRAÏENS ORKEST EN KOOR GEVEN NEDERLANDSE CONCERTEN!
Speciale toestemming Oekraïens ministerie van Cultuur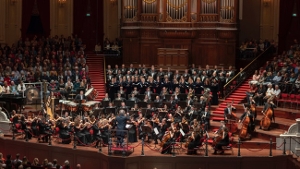 TEC Entertainment presenteert in december 2022 de uitgestelde Nederlandse concertserie van het International Symphony Orchestra Lviv en National Choir of Ukraine DUMKA, onder leiding van dirigent Raymond Janssen. De eerdere concerten in december vorig jaar en juni dit jaar moesten worden afgezegd vanwege de lockdown en vervolgens het uitbreken van de oorlog in de Oekraïne. Het ministerie van Cultuur van de Oekraïne heeft speciale toestemming gegeven voor deze concertserie.
De afgelopen maanden zijn verschrikkelijk geweest voor de uit Oekraine afkomstige musici. Dirigent Raymond Janssen is de hele tijd in contact geweest met de beide directies. "De prachtige concertzaal waar het orkest speelt is maandenlang in gebruik als een gaarkeuken en de leden van het koor en orkest zijn betrokken geweest bij de verdediging van hun vaderland. Het vooruitzicht om weer muziek te kunnen maken, is wat de musici op de been heeft gehouden. Allemaal kijken ze er ontzettend naar uit om naar Nederland te komen en hun land cultureel te vertegenwoordigen en te kunnen doen waar ze het beste in zijn: prachtige muziek maken. Wij zijn dan ook heel blij dat we hen dit najaar in Nederland mogen verwelkomen na zo'n ongelofelijk moeilijke tijd."
De ruim 140 leden van het International Symphony Orchestra Lviv en National Choir of Ukraine DUMKA zijn jonge, begaafde en gepassioneerde musici, die internationaal bekend staat om hun ongeëvenaarde, prachtige zuivere klanken. Ook in Nederland hebben deze gezelschapen bij eerdere concerten een grote reputatie opgebouwd. Staande ovaties bij de uitvoeringen van Carmina Burana in de afgelopen jaren, bevestigen dit. Het gezelschap wordt aangevuld met internationaal befaamde solisten Mariana Bulicanu (sopraan), Valentin Roceveanu (tenor) en Lordache Basilic (bariton).
Tijdens de concertserie zal men drie verschillende programma's spelen; Carmina Burana, het wereldberoemde meesterwerk van de Duitse componist Carl Orff; The Star Wars Suite, van de wereldberoemde filmcomponist John Williams en The Harry Potter Symphony, met de prachtige muziek uit de Harry Potter films. De concerten zijn van 2 tot en met 22 december 2022 te zien in Amsterdam, Eindhoven, Breda, Rotterdam, Heerlen, Haarlem, Groningen, Arnhem en Den Haag.
Tickets:
Kaarten voor de concerten zijn te koop via www.tec-entertainment.com
Chantal is a passionated theatregoer and takes the same passion into her day job: voice casting director, where she casts voice-actors for commercials and other projects. 
From her home ... (read more about this author)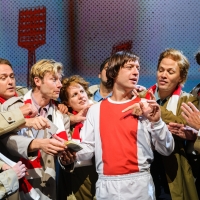 Feature: 14 HET THEATERSPEKTAKEL OVER JOHAN CRUIJFF WEGENS GROOT SUCCES VERLENGD at AFAS THEATER LEUSDEN

December 1, 2022

Sinds de première in september 2021 is 14 het theaterspektakel over Johan Cruijff een groot succes. De voorstelling vertelt het verhaal van Nederlands grootste voetballegende, waarbij acteur Tobias Nierop onze beste voetballer aller tijden op onweerstaanbare wijze tot leven wekt. Deze productie, exclusief te zien is in het AFAS Theater in Leusden, blijft scoren. 'De belangstelling voor dit theaterspektakel over het leven van Johan Cruijff blijft onverminderd groot' aldus Wolter Lommerde, producent van de voorstelling. "Vandaag, 14 maanden na de première, kunnen we bekend maken dat de voorstelling opnieuw is verlengd en nog te zien zal zijn tot en met 25 juni 2023."
---
Feature: STEEFS O. SHOW TERUG IN OUDE LUXOR THEATER ROTTERDAM MET GASTARTIESTEN ALEX KLAASEN EN BRIGITTE KAAN at Oude Luxor Rotterdam!

November 29, 2022

Volgend jaar van 25 t/m 27 mei is Steefs O. Show opnieuw te zien in het oude Luxor Theater in Rotterdam. Tijdens het internationale festival O. keert Steefs O. Show terug op de plek waar het eerder dit jaar voor bijna uitverkochte zalen stond. Alex Klaasen en Brigitte Kaandorp zullen hierin opnieuw met gastoptreden te zien zijn. De muziek in Steefs O. Show wordt live uitgevoerd door het 70-koppige Codarts Symphony Orchestra onder leiding van Sander Teepen.
---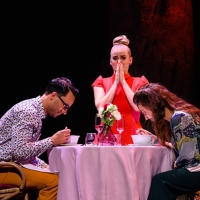 Review: BLIND DATE, A NEW DUTCH MUSICAL COMEDY ⭐️⭐️⭐️⭐️⭐️ at Schouwburg Het Park Hoorn

November 27, 2022

What did our critic think of BLIND DATE, A NEW DUTCH MUSICAL COMEDY at Schouwburg Het Park Hoorn?
---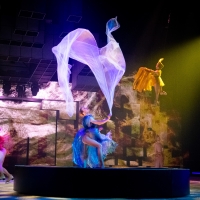 Feature: AL 50.000 KAARTEN VERKOCHT VOOR SUPERNOVA VAN HOLIDAY ON ICE!

November 23, 2022

De internationale ijsshow SUPERNOVA van Holiday on Ice heeft in de voorverkoop al meer dan vijftigduizend kaarten verkocht. Dat is een unicum in de geschiedenis van de ijsdansvoorstellingen van Holiday on Ice in Nederland. Na een periode van zes jaar is Holiday on Ice eindelijk weer in ons land te zien en gaat de wervelende nieuwe show SUPERNOVA, vanaf 8 december te zien door heel Nederland.
---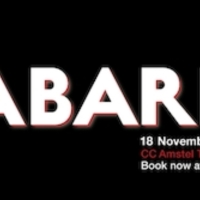 Feature: REVIEW ROUND UP - QETC'S CABARET BACK IN DECEMBER at CC Amstel

November 23, 2022

Following its total sell out run in November, the legendary musical Cabaret is back in Amsterdam's CC Amstel theatre for just 7 more shows - 14- 18th December. The show got amazing reactions from both public and press - here are just a few highlights of the reactions.
---