Feature: HOLIDAY ON ICE BEVRIEST PRIJS VAN TOEGANGSKAARTEN!
Ondanks alle prijsstijgingen...
In december 2022 barst, na een afwezigheid van zes jaar, het Holiday On Ice-spektakel weer los. Vanaf 8 december is de indrukwekkende ijsshow respectievelijk in Groningen, Rotterdam, 's-Hertogenbosch, Amsterdam en Maastricht te zien. Maar waar veel bedrijven, overheden en producenten hun prijzen verhogen, heeft Holiday on Ice besloten dat de kaarten voor de nieuwe show Supernova niet duurder worden. Daarmee hopen ze een trend te zetten om het publiek in deze tijden tegemoet te komen.
In de nieuwe kerstshow komt het publiek ogen en oren te kort. De schaatsers zijn deze keer niet alleen op, maar zelfs bóven het ijs te zien. Voor de voorstelling zijn meer dan 300 kostuums ontworpen en is een indrukwekkend 3D decor ontwikkeld. Tijdens de show belanden de bezoekers in een sneeuwstorm, is er vuurwerk en komt het publiek natuurlijk helemaal in de kerstsfeer door het romantische verhaal. Pure schaatskunst op Olympisch niveau wordt gecombineerd met de nieuwste technische mogelijkheden voor een onvergetelijke middag of avond.
Nog niet eerder werd er met zoveel moderne technieken gewerkt. En hoewel de kosten voor deze voorstelling hoog zijn en ook Holiday on Ice met forse prijsstijgingen te maken heeft, is er besloten om deze niet door te berekenen aan het publiek. "We bevriezen de prijzen van de toegangskaarten" laat Peter O'Keeffe, CEO van Holiday on Ice in Europa en producent van Supernova weten. "We hebben besloten om de prijzen voor onze nieuwe voorstelling Supernova niet te verhogen. Natuurlijk zijn ook voor ons de kosten voor diensten als licht, geluid en transport gestegen. We vinden het echter belangrijk dat families, juist in de kerstperiode met z'n allen naar een mooie voorstelling kunnen gaan. Holiday on Ice biedt al bijna 80 jaar een onvergetelijke ervaring aan zoveel mogelijk mensen. Onze doelstelling is al die jaren ongewijzigd gebleven: biedt mensen de meeste show voor hun geld. We willen een paar uur ontspanning bieden en daar horen geen geldzorgen bij."
Holiday on Ice Supernova is te zien in:
Groningen MartiniPlaza: 8 t/m 11 december 2022
Rotterdam Ahoy: 15 t/m 18 december 2022
's Hertogenbosch Brabanthallen : 22 t/m 26 december 2022
Amsterdam RAI : 28 dec 2022 t/m 2 jan 2023
Maastricht MECC: 5 t/m 8 jan 2023
Meer informatie op: www.holidayonice.com
Boeken kan via Eventim.nl of via 0900-1353. Prijzen vanaf €29,90 voor volwassenen en €19,90 voor kinderen (van 4 t/m 12 jaar)
Chantal is a passionated theatregoer and takes the same passion into her day job: voice casting director, where she casts voice-actors for commercials and other projects. 
From her home ... (read more about this author)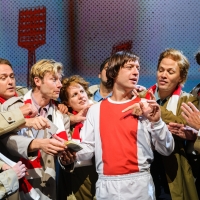 Feature: 14 HET THEATERSPEKTAKEL OVER JOHAN CRUIJFF WEGENS GROOT SUCCES VERLENGD at AFAS THEATER LEUSDEN

December 1, 2022

Sinds de première in september 2021 is 14 het theaterspektakel over Johan Cruijff een groot succes. De voorstelling vertelt het verhaal van Nederlands grootste voetballegende, waarbij acteur Tobias Nierop onze beste voetballer aller tijden op onweerstaanbare wijze tot leven wekt. Deze productie, exclusief te zien is in het AFAS Theater in Leusden, blijft scoren. 'De belangstelling voor dit theaterspektakel over het leven van Johan Cruijff blijft onverminderd groot' aldus Wolter Lommerde, producent van de voorstelling. "Vandaag, 14 maanden na de première, kunnen we bekend maken dat de voorstelling opnieuw is verlengd en nog te zien zal zijn tot en met 25 juni 2023."
---
Feature: STEEFS O. SHOW TERUG IN OUDE LUXOR THEATER ROTTERDAM MET GASTARTIESTEN ALEX KLAASEN EN BRIGITTE KAAN at Oude Luxor Rotterdam!

November 29, 2022

Volgend jaar van 25 t/m 27 mei is Steefs O. Show opnieuw te zien in het oude Luxor Theater in Rotterdam. Tijdens het internationale festival O. keert Steefs O. Show terug op de plek waar het eerder dit jaar voor bijna uitverkochte zalen stond. Alex Klaasen en Brigitte Kaandorp zullen hierin opnieuw met gastoptreden te zien zijn. De muziek in Steefs O. Show wordt live uitgevoerd door het 70-koppige Codarts Symphony Orchestra onder leiding van Sander Teepen.
---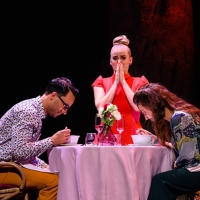 Review: BLIND DATE, A NEW DUTCH MUSICAL COMEDY ⭐️⭐️⭐️⭐️⭐️ at Schouwburg Het Park Hoorn

November 27, 2022

What did our critic think of BLIND DATE, A NEW DUTCH MUSICAL COMEDY at Schouwburg Het Park Hoorn?
---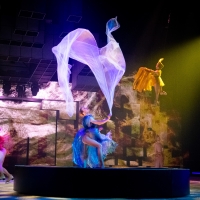 Feature: AL 50.000 KAARTEN VERKOCHT VOOR SUPERNOVA VAN HOLIDAY ON ICE!

November 23, 2022

De internationale ijsshow SUPERNOVA van Holiday on Ice heeft in de voorverkoop al meer dan vijftigduizend kaarten verkocht. Dat is een unicum in de geschiedenis van de ijsdansvoorstellingen van Holiday on Ice in Nederland. Na een periode van zes jaar is Holiday on Ice eindelijk weer in ons land te zien en gaat de wervelende nieuwe show SUPERNOVA, vanaf 8 december te zien door heel Nederland.
---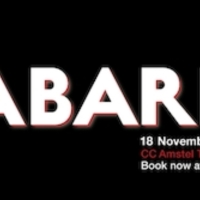 Feature: REVIEW ROUND UP - QETC'S CABARET BACK IN DECEMBER at CC Amstel

November 23, 2022

Following its total sell out run in November, the legendary musical Cabaret is back in Amsterdam's CC Amstel theatre for just 7 more shows - 14- 18th December. The show got amazing reactions from both public and press - here are just a few highlights of the reactions.
---