GOOD MORNING, THEATERATI for April 25, 2017
GOOD MORNING, THEATERATI! Today, we ask the musical question: So, if the Tony Awards reinstate the award for best sound design will it help sound design in these parts improve? Think about that before you scoff at our query! Meanwhile, you can cast your eyes toward today's photogenic cover models, the lovely and talented Cooper and his human, Nashville actress/designer Ashley Wolfe - both of them are pretty swell, in our estimation (even deserving of a Tony Award), and while we worry about them taking selfies while driving and while catching up on the theatrical news every morning, we are assured they were at a full stop when this photo was snapped. In fact, according to the human member of the duo she hadn't yet turned her key to the on position.
Opening at TPAC's Jackson Hall tonight is the Nashville run of The Curious Incident of the Dog in the Night Time (shows through Sunday night) and we are eager to see the acclaimed production from The National Theatre and we anticipate audiences being overwhelmed by the show. Check back tomorrow, of course, for our review. Among shows upcoming this week are The Cast List (Myra Stephens and Hillary Elizabeth Mead are among the stars) at Lakewood, which is described as akin to Waiting for Guffman, everyone's favorite film about backstage-offstage-onstage hijinks at a small-town community theatre; The Last of the Red Hot Lovers opens at Encore Theatre in Mt. Juliet; Beau Jest, starring the redoubtable Layne Sasser and directed by Martha Wilkinson, takes up residence at Chaffin's Barn Dinner Theatre; and Street Theatre Company unveils its production of John and Jen, directed by the busiest man in show business Brett Myers - last time the show was performed in Nashville, the aforementioned Martha Wilkinson played Jen, with Patrick Waller as her younger brother John, in a production from Johnny Peppers' 3PS Productions.
Meanwhile, we hear that director Kim Bretton is pulling out all the stops for Studio Tenn's Spamalot - starring Matt Logan, Jake Speck, Laura Matula and Garris Wimmer among others - for its opening next May 4. We can't wait to see what the marvelously talented Bretton has in store for audiences.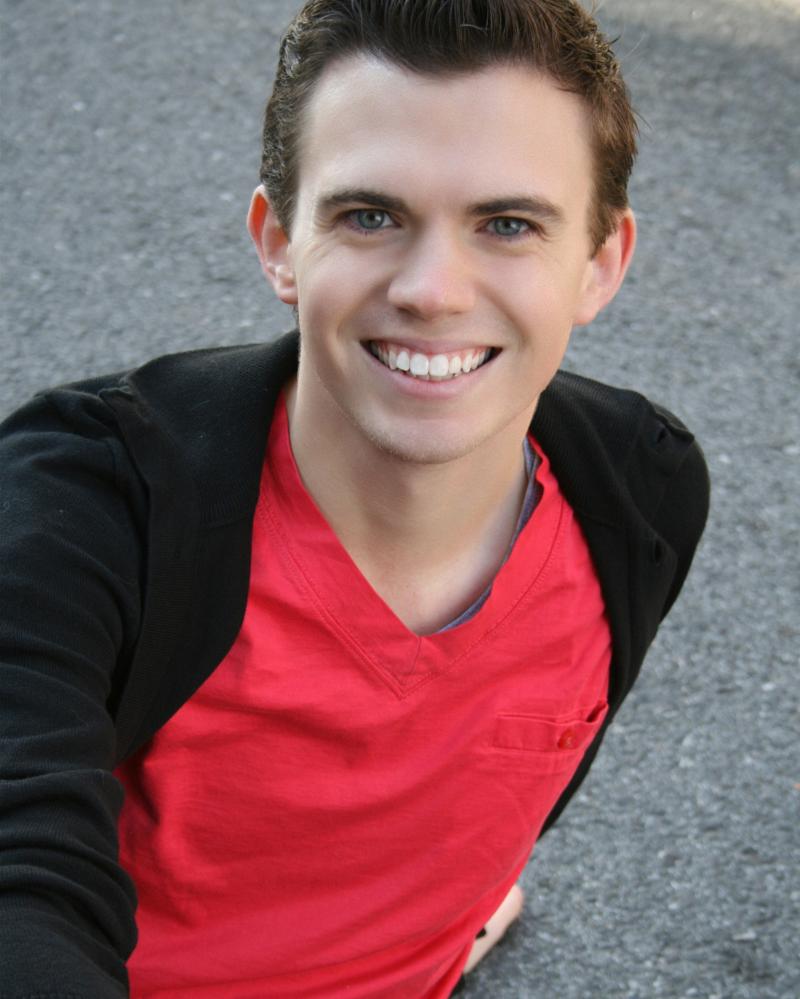 @BWW_Nashville Twitter Held Hostage, Day 3: After wresting away control of our Twitter from playwright Tori Keenan-Zelt and Belmont University Musical Theatre senior Katie Bays, we've once again lost control to yet another theater-type. This time, it's the Roxy Regional Theatre's Ryan Bowie sharing his view of the world today in 140-character doses as he promotes their upcoming production of [title of show], opening later this week. And the rest of the week is already claimed, so be on the lookout!
Happy Birthday, y'all: Singer-dancer-actor-bon vivant Taylor Casey; singer/actor Christopher Anderson; Nashville Ballet's Lauren McKirgan; the lovely Laura Neumann Dyra; First Night Honoree and local theater legend Pam Atha; actress Becky Wahlstrom; beloved Nashville native/actress Elizabeth Moses Mahowald; and triple threat Markus McClain are all celebrating today! They share the day with Piotr IIlyich Tchaikovsky, Jerry Leiber, Al Pacino and James Barbour.
Today in theatrical history: in 1985, Nashville's own Roger Miller conquered Broadway with Big River, his musical adaptation of Mark Twain's The Adventures of Huckleberry Finn (The Larry Keeton Theatre opens its 2017-18 season with a revival on September 3). Lucy Simon and Marsha Norman's Tony Award-winning The Secret Garden (based on the book by Tennessean Frances Hodgson Burnett) opened on Broadway in 1991. The revival of Promises, Promises - starring Sean Hayes and Kristin Chenoweth - opened in 2010. David Auburn's The Columnist, which got its start thanks to the Ingram New Works Fellowship at Nashville Repertory Theatre (and where it had its regional premiere), opened on Broadway in 2012. And in 2013, Patina Miller took over the role of Leading Player in the acclaimed Broadway revival of Pippin.
Finally, always remember this: No matter where in the world you are today, CELEBRATE THE MAGIC OF LIVE THEATRE! See you tomorrow morning; in the meantime, live life dramatically!