Click Here for More Articles on STUDENT CENTER - COLLEGE EDITION

BWW Review: Haven't you heard the word of SPRING AWAKENING at Second Stage Student Theatre?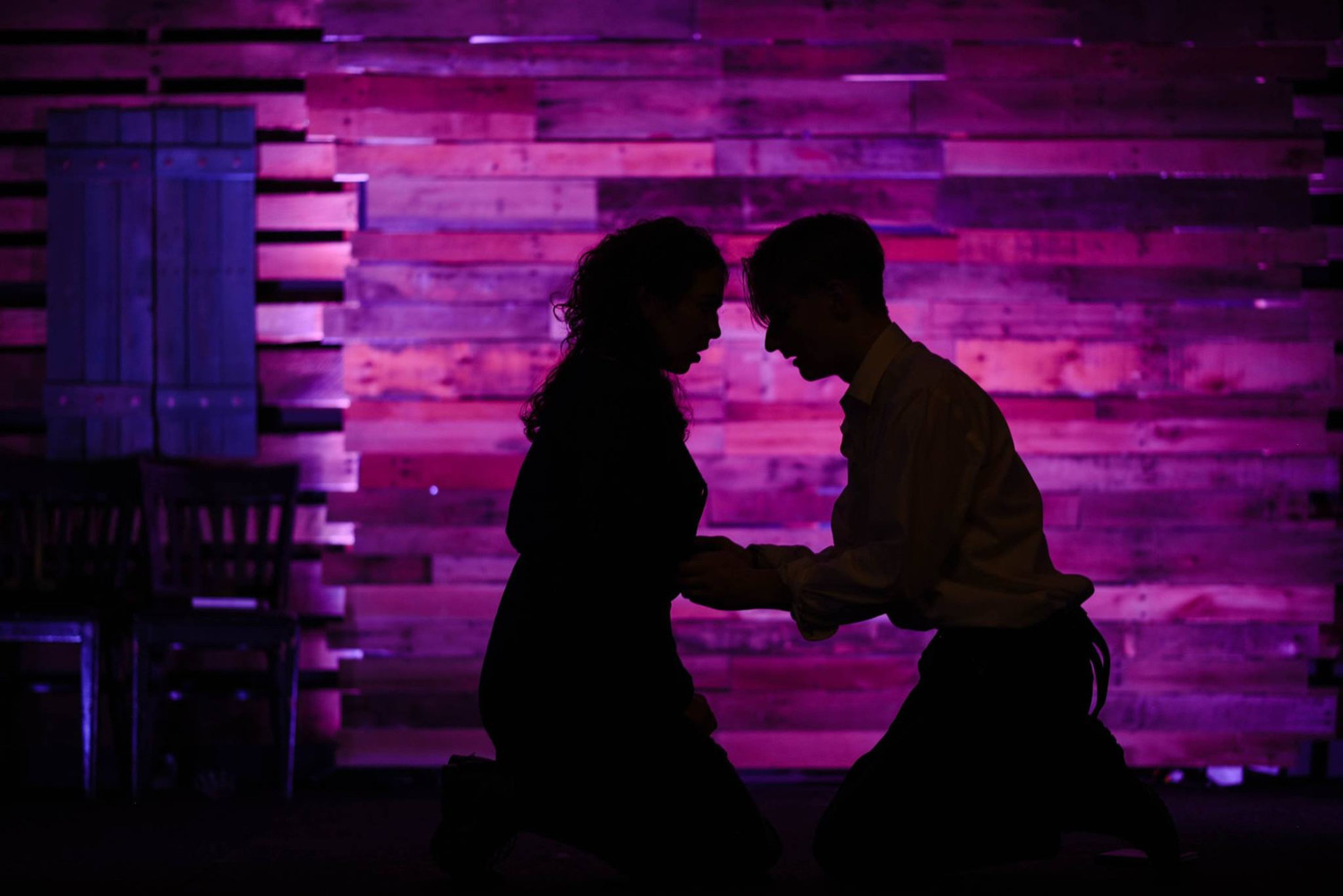 If you want foot-stomping, head-banging, heartbreaking art, there's a seat for you at Second Stage Student Theater's production of Spring Awakening. Directed by Maya Denning, 2SST's stellar cast brought pure energetic angst as they opened Spring Awakening to a packed house at Community Bible Church.
The rock musical, with a score by Duncan Sheik and with lyrics and book by Steven Sater, follows the struggles of a group adolescents in 19th century Germany who seem to live in a world completely controlled by the adults around them. Sexual awakenings and youthful revolts transpire as the story follows the innocent yet curious Wendla, played by freshman Lipscomb student Emma Harvey, as she navigates the realm of love with the radical-minded Melchior Gabor, played by Phillip Coffey.
Harvey and Coffey's partnership is devastating in its impact; the two lovers' passion has a heart-breaking authenticity that will leave you questioning who truly are 'guilty ones' of the story. Harvey's poignant portrayal of Wendla lies not only in her exceptional vocal ability but her masterful blend of courage and innocence in songs like "Whispering." Seth Brown, playing the anxiety-driven Moritz, brings the edge that every rock musical needs.
At the heart of this story is the power of young people coming together to exercise their voice, making the chemistry of the ensemble imperative. From the moment the ensemble steps on the stage for "Mama Who Bore Me," it's clear this cast blends effortlessly together. Their voices, intense and powerful, beautifully capture the strength and urgency of the youthful revolt. The sheer energy of "Bitch of Living" and "Totally Fucked," ecstatic odes to the woes of growing up, transformed the small church into a head-banging rock concert. The stage, modestly small, didn't allow for elaborate choreography or movement, but rather actors, to compensate for this missing element, had to rely solely on their energy (and energy they brought).
The women of the cast effectively dominated the stage in "The Dark I Know Well," led with touching sincerity by Abby Charles and Claire Hopkins, playing Ilse and Martha. It was hard not to hear this song in a new light in the context of the MeToo movement. As they stood together with dynamic force in solidarity over the sexual abuse committed by those in power over them, it was a reminder that this is a war that's been waged for centuries.
Viewing Spring Awakening in a church changes the experience in a profound way. Lyrics like "Nothing is okay unless it is scripted in their Bible" jump out and linger in the place devoted to the very thing Melchior rejects throughout the show. Audience members are left to ruminate on whether they're complicit in the moral condemnation of the children that leads to their tragic downfall. Producer Lauren Yawn said it best in her pre-show thanks to the church: "Offensive art is important art."
2SST's Spring Awakening takes audiences on a journey to find their voice, their power, and a new sense of wonder. Want to join Second Stage Student Theatre's revolution? Grab your tickets for Spring Awakening's last performance tonight at 7:30.
Photo Credit: Sarah Johnson