BWW Review: BEAUTY AND THE BEAST Enchants at Hendersonville Performing Arts Center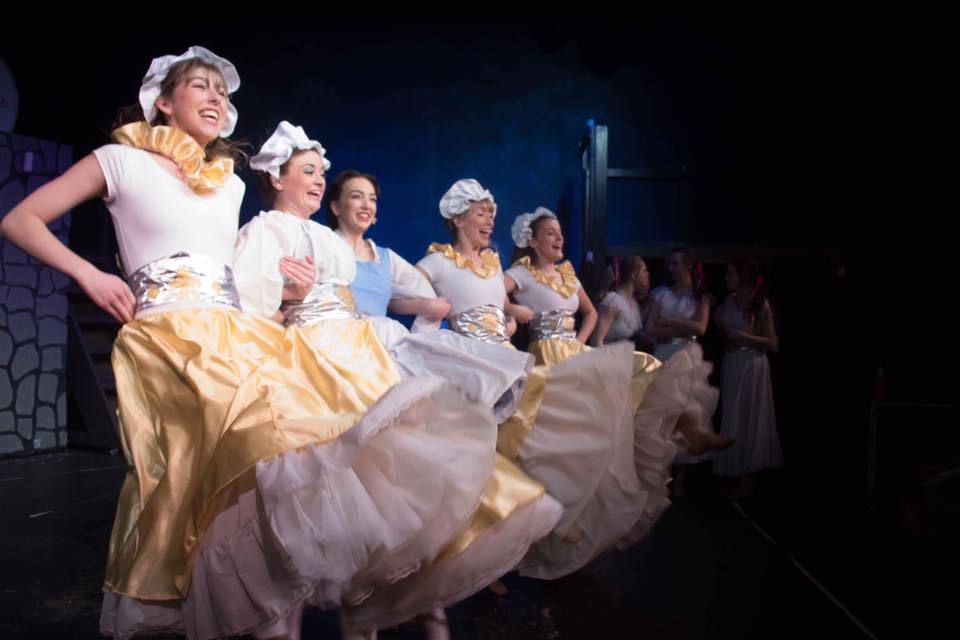 There's a reason BEAUTY AND THE BEAST is such a beloved classic and the Hendersonville Performing Arts Center has done a marvelous job of bringing this "tale as old as time" to life. Directed by Robert Pitt and Brendan Martel, HPAC's production of BEAUTY AND THE BEAST honors all the aspects fans love about the story including the magnificent score, led by music director Gromyko Martin-Weir, while adding original elements with the help of choreographers Christian Bare and Andrea Campbell.
Musicals as grand as BEAUTY AND THE BEAST provide ample opportunity to showcase the talents of local actors and the Hendersonville production accomplishes this task. Emma Puerta makes for a lovely Belle, beautifully capturing the character's sweet nature with her debonair presence and operatic voice. Meanwhile, her counterpart in the Beast was fabulously portrayed by Deron Martel, who fully committed to the role with his booming voice and intimidating presence, coupled with his pure voice that made "If I Can't Love Her" soar, making him an effective choice for the significant character. Caleb Shore also brings the larger-than-life persona of Gaston center stage in a lively and engaging way, flawlessly capturing the character's trademark ego and obnoxious nature, bringing plenty of comic relief to the role.
But the ensemble cast shines just as much as the lead actors. Matthew Farinelli, Mindy Tolbert and Kristen Pevahouse were all enchanting as Lumiere, Madame De La Grand Bouche and Mrs. Potts, respectively. Kaileigh Bullard brings all the charm and finesse required for the sassy Babette, while Emily Alexander is adorable as Chip. "Gaston" is easily one of the best scenes in the production, as the supporting cast drives home the passion and enthusiasm of the spirited number with their powerful voices and lively energy. "Be Our Guest" also proved to be a success, making the small theatre feel like a lavish ballroom with the upbeat choreography and each of the cast's individual personalities dazzling audience members.
And there was no stopping the pure awe that came from the audience when Belle emerged in the famous yellow gown, with its exquisite design making for a striking moment in the show that brought sincere nostalgia on to the crowd. Yet the best moments in the show arise when the entire cast is together on stage in beautiful moments during the elegant musical numbers, such as the final reprise of the title track that found their voices coming together in a glowing finish, matched with a well-deserved standing ovation.
Related Articles View More Nashville

Stories

Shows
Originally from Cape Cod, Massachusetts, Cillea is a freelance writer currently based in Nashville, Tennessee. Being in the country music capital of the world, she (read more...)