The Commonweal Theatre Company Announces 35th Season Featuring BERNHARDT/HAMLET, SHE LOVES ME & More
The season will also feature Ira Levin's DEATHTRAP; Wendy MacLeod's WOMEN IN JEOPARDY! and more.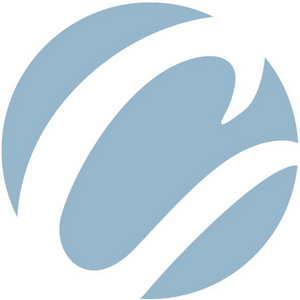 The Commonweal Theatre Company has announced its 35th anniversary season with a set of five bold and exciting productions: Theresa Rebeck's love letter to theatre BERNHARDT/HAMLET; the devilishly clever thriller Ira Levin's DEATHTRAP; Wendy MacLeod's outrageous WOMEN IN JEOPARDY!; Jeffrey Hatcher's terrifying adaptation of DR. JEKYLL & MR. HYDE; and one of the most charming musicals of all time SHE LOVES ME by Jerry Bock, Sheldon Harnick, and Joe Masteroff.
Season passes and single tickets are on sale at www.CommonwealTheatre.org or by calling the box office (800) 657-7025.
"The Commonweal is in a very good space in which to launch our 2023 season," said producing artistic director Hal Cropp. "The presence of our ensemble, held together throughout the past three years, has allowed us to return to full programming much earlier than many theaters in the country. I'm most excited about the breadth of stories which we are about to tackle."
The first offering of the season is BERNHARDT/HAMLET by Theresa Rebeck, running from March 25-June 24. High comedy and human drama collide when the real-life superstar Sarah Bernhardt ditches the dresses and risks everything to play Hamlet. Associate artistic director Adrienne Sweeney will play the legendary diva Sarah Bernhardt, with Commonweal alumna Amanda Rafuse directing.
Next is the devilishly clever thriller Ira Levin's DEATHTRAP. Desperate for a hit, a washed-up playwright will do anything to resuscitate his dying career. Any thing. Of Broadway's longest-running thriller, the Daily Express wrote: "A twisting plot of hidden meanings, shock-inducing moments, dark laughs, and maze-like intrigue." Company member Jaclyn June Johnson directs, starring Jeremy van Meter. Plays May 6-Aug.19.
Joining the summer repertory is Wendy MacLeod's flirty, comic caper WOMEN IN JEOPARDY! It's Murder, She Wrote meets Sex and the City when Mary and Jo try to save their best friend, Liz, from her new dentist boyfriend (who is almost certainly a serial killer). Craig Johnson, a favorite Commonweal director (Boeing Boeing, The Mystery of Edwin Drood) is set to direct, with Stela Burdt in the role of Liz. Runs from July 1-Oct 21.
The fourth production is DR. JEKYLL & MR. HYDE adapted by Jeffrey Hatcher from the novella by Robert Louis Stevenson. Dr. Henry Jekyll's mysterious experiments unleash a savage game of cat and mouse-leaving a trail of mayhem in its wake. This horror classic probes at the nature of evil and oozes with suspense. It features an ensemble of six actors playing nearly 20 roles, with Tim Sailer as Jekyll. Commonweal alumnus Mark Baer directs. Runs from Aug. 26-Oct. 29.
The final offering of the 35th season is the effervescent musical comedy SHE LOVES ME (book by Joe Masteroff, music by Jerry Bock, and lyrics by Sheldon Harnick). When two bickering store clerks anonymously respond to a "lonely hearts" ad, the unwitting pen pals become unlikely lovebirds. Starring Lizzy Andretta and Josiah Laubenstein. Directed by Twin Cities theatre artist Anne Byrd (making her Commonweal directorial debut), this musical theatre gem is sure make the holiday season sparkle. Plays from Nov. 4-Dec.23.
"PAY WHAT YOU CAN" PERFORMANCES
As a means of increasing accessibility, the Commonweal is proud to offer "Pay What You Can" performances on these select dates: Bernhardt/Hamlet (April 6), Deathtrap (May 18), Women in Jeopardy! (July 13), Dr. Jekyll & Mr. Hyde (September 7), and She Loves Me (November 16).
Patrons may pay any amount for their tickets on these dates. (Single adult tickets are normally $38.) All "Pay What You Can" Performances begin at 7:30 p.m. and seating is limited. The theatre recommends purchasing tickets at least two weeks in advance.
Funding for the Commonweal Theatre's programming is provided in part by a grant from the Minnesota State Arts Board, through an appropriation by the Minnesota State Legislature, a grant from the McKnight Foundation, and other private funders. For more information about the 2022 season, visit www.CommonwealTheatre.org.

For more information about the 2023 season, visit www.CommonwealTheatre.org. To check availability and to reserve tickets, contact the box office at (800) 657-7025.
ABOUT THE COMMONWEAL THEATRE COMPANY
Since 1989, the professional artists of the Commonweal have brought to life soulful stories told with honesty and creativity. Located in the heart of southeast Minnesota's bluff country, Lanesboro (pop. 720) is home to the company's theatre in its historic downtown. Under the leadership of producing artistic director Hal Cropp, the company boasts a distinctive organizational model with resident ensemble members (who have come from all over the country to make their home in the area) fulfilling the day-to-day artistic and operational needs of the company as artist/administrators.