Casting Announced For Final Shows In The 2018/19 Season At Milwaukee Rep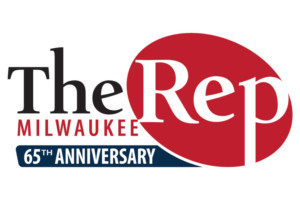 Milwaukee Repertory Theater announces the complete cast and creative teams for the 2018/19 Season final Spring shows including Ring of Fire, Every Brilliant Thing, and Two Trains Running.
The newly renovated Stackner Cabaret finishes the season with the return of Ring of Fire: The Music of Johnny Cash March 22 - May 26. Ring of Fire features more than two dozen classic hits - including "I Walk The Line," "A Boy Named Sue," "Folsom Prison Blues," and "Ring of Fire" - performed by a multi-talented cast, painting a musical portrait of The Man in Black. The cast features Alex Keiper (The Secret Garden, Arden Theatre Co), James David Larson (Spamalot Nat'l Tour), Kent M. Lewis (Million Dollar Quartet, Paramount Theater), Corbin Mayer (Ring of Fire, Milwaukee Rep 2013), and Paul Wyatt (Sessions, Playwrights Horizons). Associate Artist Dan Kazemi (In the Heights, Milwaukee Rep musical director) directs and music directs the production with choreography by Stephanie Card (Hound of the Baskervilles, Hudson Stage Company), set design by Michelle Lilly (Liberace!, Milwaukee Rep), costume design by Alexander B. Tecoma (Guys and Dolls, Milwaukee Rep), lighting design by Aimee Hanyzewski (I Love a Piano, Milwaukee Rep), sound design by Barry G. Funderburg (A Christmas Carol, Milwaukee Rep), and stage managed by Richelle Harrington Calin (Guards at the Taj, Milwaukee Rep).
Every Brilliant Thing is the third show in the Stiemke Studio Season in nearly a decade. Originally slated for a two week run, Every Brilliant Thing has extended a third and final week due to high demand and will now run April 12 - May 5. Scott Greer, last seen at The Rep as Lenny in Of Mice of Men, stars in this one man show about a young boy attempting to ease his mother's depression by creating a list of all the best things in the world - Ice Cream, Star Trek, Surprises, Rollercoasters. As the list grows, he learns the deep significance it has on his own life over the course of three decades. This witty new play shines compassionate light on the impact of suicide, and reminds us of all the things that make life brilliant. By Duncan MacMillan with Jonny Donahoe, Every Brilliant Thing is directed by Terence J. Nolen (Arden Theater Artistic Director), with original production design conceived by Christopher Haig (Properties Master and Set Designer, Arden Theatre), costume design by Amanda Wolff (Noises Off, Walnut Street Theatre), production design by Jason Fassl (Guys and Dolls, Milwaukee Rep), and stage-managed Audra Kuchling (Miss Bennet: Christmas at Pemberley, Milwaukee Rep).
Two Trains Running by Pulitzer Prize-winning playwright August Wilson completes the Quadracci Powerhouse season April 16 - May 22. The cast features local husband and wife duo Chiké Johnson (Our Town, Milwaukee Rep) as Sterling and Malkia Stampley (Dreamgirls, Milwaukee Rep) as Risa along with Frank Britton (Shape, La MaMa) as Hambone, Doug Brown (Jitney, Cincinnati Playhouse in the Park) as West, Jefferson A. Russell (Our Country's Good, APT) as Wolf, Raymond Anthony Thomas (Jitney, Broadway) as Memphis, and Michael Anthony Williams (Persephone, BAM) as Holloway. Part of Wilson's trailblazing American Century Cycle, Two Trains Running paints a compassionate and unforgettable portrait of ordinary people in the midst of transformation. A Co-production with Cincinnati Playhouse in the Park, Two Trains Running is directed by Timothy Douglas (Gem of the Ocean, Milwaukee Rep) with set design by Tony Cisek (The Night is a Child, Milwaukee Rep), costume design by Kara Harmon (The Niceties, MTC), lighting design by Michael Gilliam (Bonnie and Clyde, Broadway), compositions and sound design by Matthew M. Nielson (Peter and the Starcatcher, Milwaukee Rep), and stage managed by Kimberly Carolus (The Chinese Lady, Milwaukee Rep).
Purchase tickets at www.MilwaukeeRep.com, by calling the Ticket Office at 414-224-9490 or in person at 108 E. Wells Street in downtown Milwaukee.
For more information, please visit www.MilwaukeeRep.com.
About Milwaukee Repertory Theater
Milwaukee Rep is the largest performing arts organization in Wisconsin in terms of audiences served and one of the largest professional theaters in the country. Each year, The Rep welcomes up to 275,000 people at nearly 700 performances of 15 productions ranging from compelling dramas, powerful classics, new plays and full-scale musicals in its three unique performance venues - the Quadracci Powerhouse, Stiemke Studio and Stackner Cabaret. Now in its 65th Season, The Rep has gained a national reputation as an incubator of new work, an agent of community change and a forward-thinking provider of vital arts education programs. Under the leadership of Artistic Director Mark Clements and Executive Director Chad Bauman, Milwaukee Repertory Theater ignites positive change in the cultural, social, and economic vitality of its community by creating world-class theater experiences that entertain, provoke, and inspire meaningful dialogue among an audience representative of Milwaukee's rich diversity.