Latest News on Doug Brown
Doug Brown News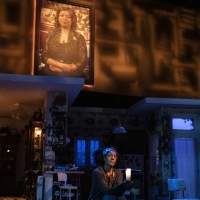 Review: NINE NIGHT at Round House Theatre
by David Friscic - Sep 22, 2022
Past secrets and traditions are remembered, present feelings and resentments are exposed, and future plans collide when the death of a beloved matriarch (of a Jamaican -British family) shatters the strictures of daily life for the celebration of Nine Night (a celebration of family/friends, food, and music for the departed).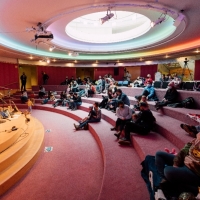 Overture Kicks Off Free 2022/23 'Kids In The Rotunda' Series In October
by Stephi Wild - Sep 12, 2022
Kids in the Rotunda, Madison's favorite family-friendly Saturday arts performance series, kicks off its 2022/23 season on Overture Center's Rotunda stage next month, starting with a returning favorite, Black Star Drum Line, on Saturday, Oct. 1.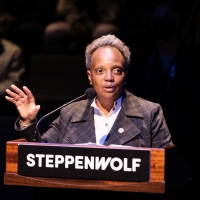 Photos: Governor JB Pritzker and Mayor Lori Lightfoot at Liz and Eric Lefkofsky Arts and Education Center
by Chloe Rabinowitz - Nov 5, 2021
Illinois Governor JB Pritzker and Chicago Mayor Lori E. Lightfoot attended the dedication ceremony and ribbon cutting for Steppenwolf Theatre Company's new Liz and Eric Lefkofsky Arts and Education Center.
PHILADELPHIA RESTAURANT GUIDE-Thanksgiving Dinner, Meal Kits, Pies to-go, Cooking Classes and More
by Marina Kennedy - Nov 2, 2021
Check out the many opportunities to enjoy the Thanksgiving holiday in Philadelphia. Now is the time to make your plans. Whether you're going solo, with family or friends, there's something for everyone in the City of Brotherly Love.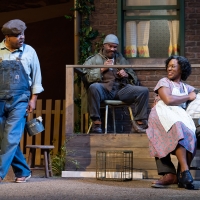 BWW Review: Ford's Theatre's FENCES - A Fascinating, New Take On A Wilson Classic
by Andrew White - Oct 4, 2019
It won't be the novelty of these plays that will continue to draw us to Wilson's compelling portraits of the Hill District in Pittsburgh; it will be his indelibly drawn characters given new life by artists putting their own personal stamp on his work. August Wilson is meant to be savored live; he can't be contained in a damned DVD box. And with local heroes like Craig Wallace and Erika Rose as the headliners, it's not to be missed.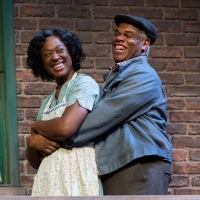 Photo Flash: Ford's Theatre Society Presents August Wilson's FENCES
by A.A. Cristi - Oct 2, 2019
Ford's Theatre Society presents August  Wilson's Fences, directed by Timothy Douglas— one of the foremost interpreters of Wilson's work.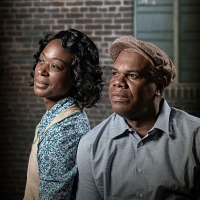 Ford's Theatre Announces Cast of FENCES
by Julie Musbach - Aug 27, 2019
Ford's Theatre Society announced full casting and the design team for August Wilson's Fences, directed by Timothy Douglasa?" one of the foremost interpreters of Wilson's work.
Goodman Theatre Celebrates Raising Over $800,000 at Starstruck Gala
by Julie Musbach - May 22, 2019
More than 450 guests were starstruck at Goodman Theatre's May 18 Spring Gala, headlined by Broadway star and Tony Award nominee Megan Hilty. The black-tie event, held at the Fairmont Chicago, raised more than $800,000 to support the theater's Education and Community Engagement programs. The gala was co-chaired by Teri and Doug Brown and Carole Wood and Carl Jenkins. The Goodman's "Starstruck" Spring Gala was presented by The Women's Board.
Milwaukee Rep's TWO TRAINS RUNNING Begins April 16
by Julie Musbach - Mar 25, 2019
Milwaukee Repertory Theater's 65th Anniversary Season concludes in the Quadracci Powerhouse with Two Trains Running, part of Pulitzer Prize-winning playwright August Wilson's trailblazing American Century Cycle, April 16 - May 12, 2019.
Casting Announced For Final Shows In The 2018/19 Season At Milwaukee Rep
by Julie Musbach - Feb 20, 2019
Milwaukee Repertory Theater announces the complete cast and creative teams for the 2018/19 Season final Spring shows including Ring of Fire, Every Brilliant Thing, and Two Trains Running.