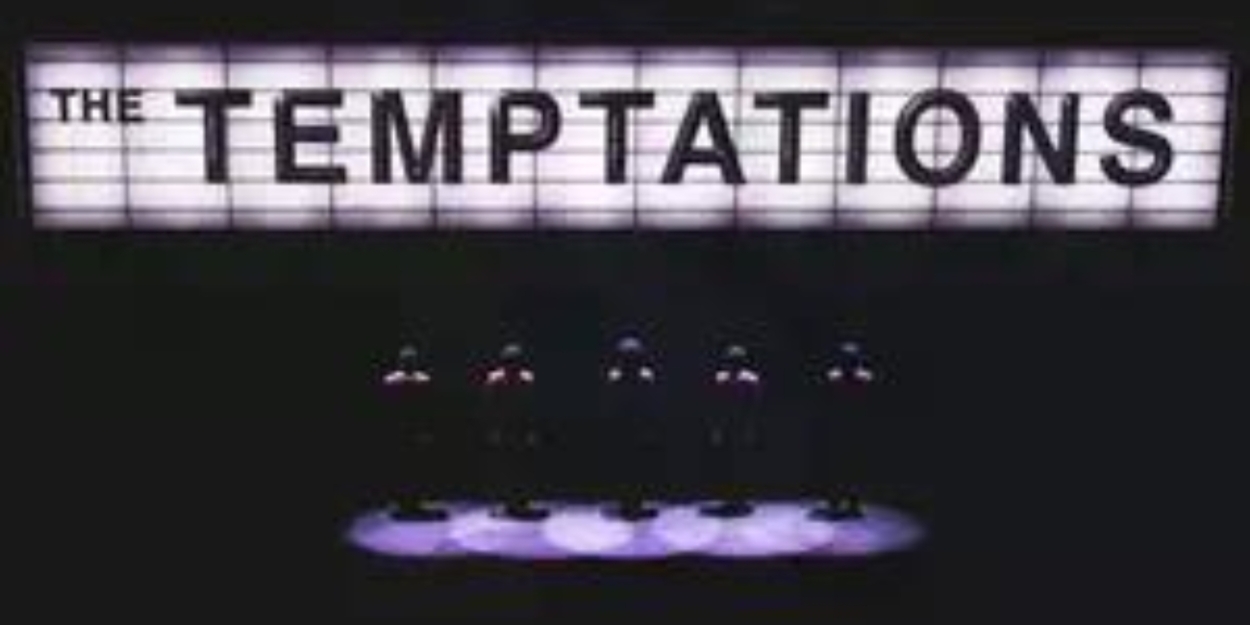 Review: AIN'T TOO PROUD- THE LIFE AND TIMES OF THE TEMPTATIONS at The Orpheum Theatre Memphis
Memphis is PROUD to welcome The Temptations!
The Temptations are the latest musical group to receieve Broadway treatment. Ain't Too Proud- The Life and Times of the Temptations follows the group's journey from Detroit to the Rock and Roll Hall of Fame, and gives an inside look on the trials and successes the group faced.
The musical premiered at the Berkeley Repertory Theatre in Berkeley, California, on August 31, 2017 until November 5, 2017. It then went on to run in Washington, D.C, Los Angeles, and Toronto before ultimately making it to Broadway. In February 2019, Ain't Too Proud held previews at the Imperial Theatre. In March 2020, it was suspended due to Covid- 19, and resumed performances on October 16, 2021. The cast performed the final performance on January 16, 2022. In December 2021, the national tour was launched in Durham, North Carolina.
The musical is electrifying due to powerhouse voices and energetic choreography. The remaining original Temptation, Otis Williams, acts as a narrator and we see the group's journey through his eyes, which is an interesting choice. In 2019, Ain't Too Proud was nominated for 12 Tony Awards, including Best Musical. It won for Best Choreography, which is well deserved. It was also nominated for a Grammy for Best Musical Theatre Album but lost to another jukebox musical, Jagged Little Pill. The show has received critical aclaim and audiences are treated to iconic hits such as "Just My Imagination", "My Girl", and "Papa Was a Rolling Stone". Side note for all the enthusiastic theatre-goers out there... just because you know all of the songs, doesn't mean you should sing them *wink* Enjoy the actors' powerful voices! They are who we are there to see afterall!
Speaking of powerful voices, there is no shortage in this show! Ain't Too Proud welcomes back original U.S Tour member, Michael Andreaus, who steps into the role of narrator and leader of the group, Otis Williams. E. Clayton Cornelious is also a newer cast member, stepping into the role of Paul Williams. Melvin Franklin, who is portrayed by Harrell Holmes Jr., provides a little comic relief as well as that smoothe bass! Memphis native Jalen Harris charms the audiences as Eddie Kendricks and Elijah Ahmad Lewis's energy as David Ruffin makes the entire audience want to get up and dance along with them. Other stand out performances include Quiana Onrae'l Holmes, portraying Otis's wife Josephine, Dwayne P. Mitchell as Dennis Edwards, and Shayla Brielle G., who portrayed several characters including another iconic Motown figure, Tammi Terrell.
In my opinion, the story itself leaves something to be desired. We learn more about Otis than any other member but overall, it's a crowd pleaser with the familiar hit songs. Robert Brill's scenic design as well as Howell Binkley (and Ryan O'Gara's) lighting design, Paul Tazewell's costume design, Charles G. LaPointe's hair and wig designs, and Peter Nigrini's projection design bring the whole show together to make it not only interesting to listen to, but interesting to look at.
Another shout out goes to Harold Wheeler's orchestrations and music coordinator, John Miller. There is a great moment at the end of the show when the curtain raises and we are treated with views of the live orchestra, who keep the lively tunes going all night.
Ain't Too Proud- The Life and Times of the Temptations rocks the Orpheum stage until March 12th. Get your tickets today!