BWW Review: THE EXPLORERS CLUB by Mad Horse Theatre Company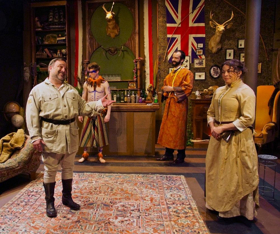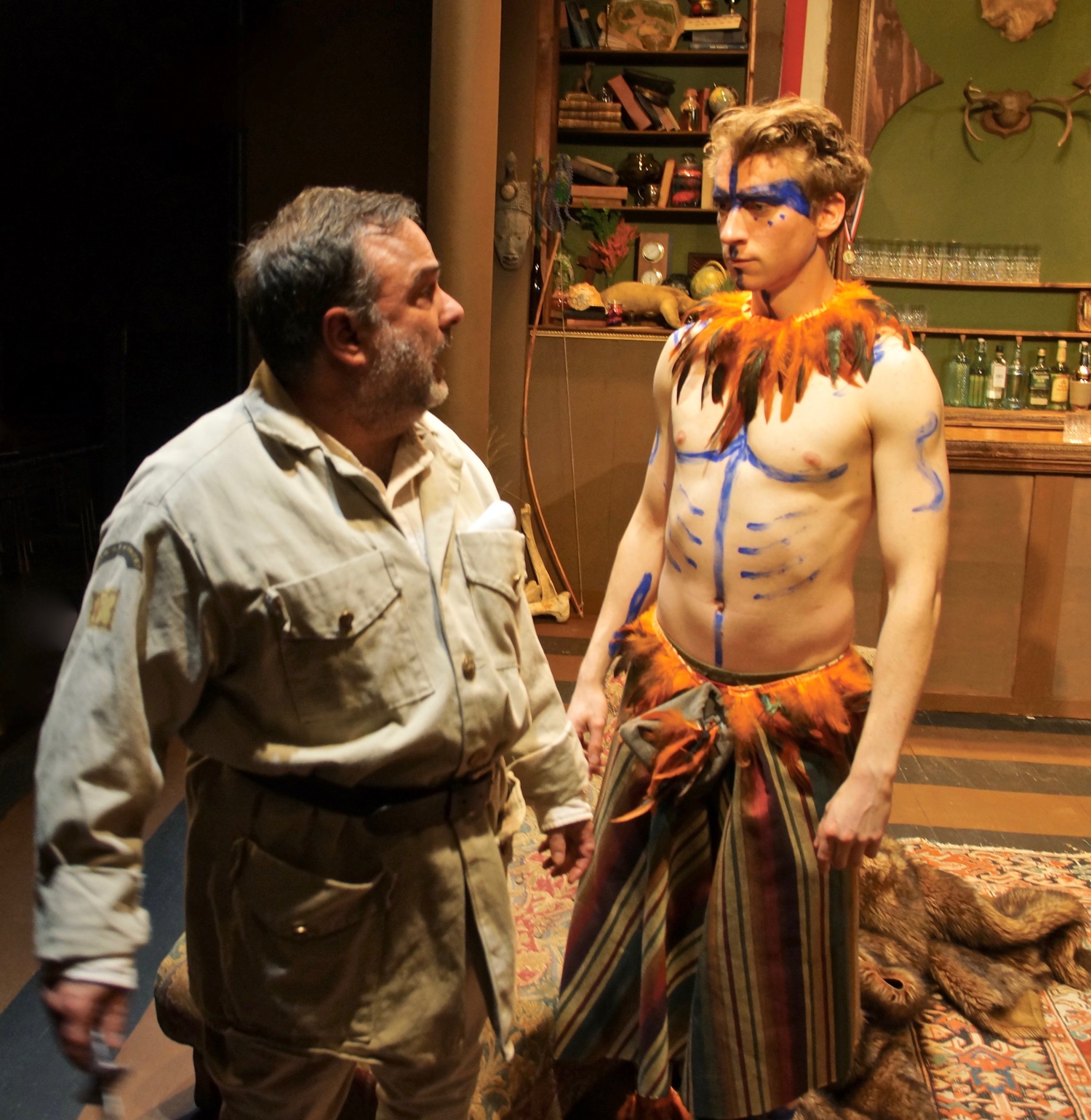 There are some comedies where a good part of the fun lies in watching the cast having fun. "The Explorers Club," the final offering of the season from the Mad Horse Theatre Company, is one of those.
It's ostensibly a visit to a Victorian-era gentlemen's club full of upper-class British eccentrics who declare their off-the-wall discoveries to be all about "science." Not that the writing isn't important, but the 2013 Nell Benjamin farce relies heavily on over-the-top performances.
Director Christine Louise Marshall, cast and crew have obviously put a good deal of effort into delivering the rollicking good time that this play is meant to encompass. Good comic turns abound.
The club members, who quirkily study flora and fauna as well as nutty geographical and religious theories, have a problem as the play opens. One of them wants to admit a woman to the club. And she's not just any woman but one who has made a real discovery.
Phyllida Spotte-Hume (Janice Gardner, who also plays Phyllida's sister Countess Glamorgan) has discovered a lost civilization and brought back one of its members, who she calls Luigi (Thomas Campbell), to prove her find. Though speaking no English and being prone to menacing behavior, the body-painted Luigi appears to fit in better with the boys than Phyllida.
It's a tough sell to get her considered for membership because, as a male character says, "We are manly. And women are not." Members Lucius Fretway (Burke Brimmer) and Sir Harry Percy (Brent Askari) are romantically interested in the candidate, though.
Bewildered by her reception, Gardner's Phyllida firmly asserts the worthiness of her gender for full inclusion while, as her sister, she stylishly plays the more traditional condescending notes for her fellow snobs.
Meanwhile, Professor Sloane (Jake Cote) rails against sinful women and theorizes about other lost tribes and Professors Cope (Jason LeSaldo) and Walling (James Patefield) fuss over their rare cobra and guinea pig, respectively.
Each actor gets a chance to add to the craziness and Askari, not surprisingly, based on his past work, goes all out as the arrogant Percy. Swaggering about in outlandish uniforms, he was made for the role of the fast-talking con man whose discoveries are as laughably skewed as are his tales of making them.
Luigi's slap of the queen's face, a greeting in his world, occasions the arrival of Sir Bernard Humphries (Jody Coleman) to protest. Luigi finds the best hiding place among this elite crowd to be behind the bar, where he has a major role in one of the play's funniest physical comedy moments.
Paul Haley stands out in a late appearance as the returning explorer Beebe, who seeks vengeance for Percy's having left him alone in the wild.
The set and props by Matt Ferrel, Elizabeth Conlin, Stacey Koloski and Marshall (who also handled the costumes) conjure a dusty era of garish trophies and faded glory. That it still can inspire some jolly good theater says a lot about the author and, especially, the folks putting on the show.
"The Explorers Club"
Mad Horse Theatre Company
through May 20, 2018
madhorse.com
photos by Craig Robinson
Related Articles View More Maine

Stories

Shows