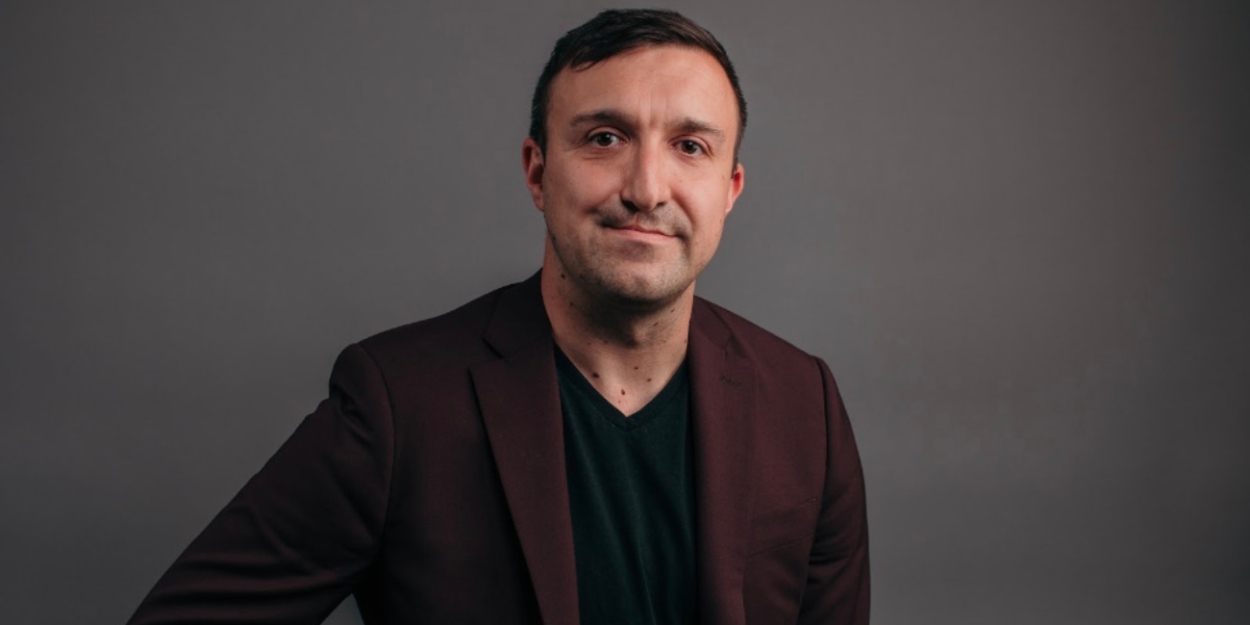 Matt Cook Named Executive Director Of Blue 13 Dance Company
Matt joins Blue13 after a successful tenure at Pacific Opera.
Arts leader Matt Cook has been named Executive Director of Blue13 Dance Company, the Los Angeles-based dance ensemble known for presenting aesthetically and culturally daring live performances throughout the US and abroad for over 20 years. Matt joins Blue13 after a successful tenure at Pacific Opera Project (POP) where he nearly tripled the operating budget of the company through his successful fundraising efforts while spearheading impactful programs in the areas of community engagement and social justice.
"Blue13 Dance Company exists to reimagine 'American' dance and to unveil inequity in the field," Matt said. "Their recent work tackles oppression based on race, gender, and othering. To me, as a cis-white male, this is truly meaningful work that I want to support and make more visible. Working at Blue13 is a dream opportunity and a chance to put inclusion and equity into intentional practice. I am excited to learn, listen, and continue the history of social justice storytelling through dance in Los Angeles."
Matt joins Blue13's executive leadership team working alongside Artistic Director Achinta S. McDaniel, a pioneer of contemporary Indian dance in the United States known for her experimentation with international styles and for inventive staging of her signature contemporary Indian forms.
"Blue13 has been my baby for over 20 years," said Blue13 Artistic Director Achinta S. McDaniel. "I would only entrust the executive leadership of the organization to someone who knows the non-profit arts sector, and who is above all, equity-minded. Matt Cook brings a wealth of expertise and new perspectives, as well as enthusiasm to match my own, which is quite a feat. He is a fellow-disruptor, an ally, and a real partner I can trust in taking the company forward."
Matt's professional experience in the dance field includes prior work with Martha Graham Dance Company, Akram Khan Company, and Heidi Duckler Dance. As he begins his new role as Executive Director at Blue13, he will oversee the production of the company's next live performance at The Wallis Annenberg Performing Arts Center in May 2023. Other new initiatives under his leadership include "American Kahani"-Blue13's first in-school engagement; and "Playdate", a collaborative dance residency program designed to address the invisibility of AAPI artists through discourse, improvisation, and teaching.
About Matt Cook

Matt Cook is an arts leader and artist in Los Angeles, California. He has successfully managed small to mid-sized performing arts organizations with a goal to create conversations and connections with the communities they serve. In the dance field as a producer and artist, he has worked with Martha Graham Dance Company, Akram Khan Company, Heidi Duckler Dance, and several others.
Matt comes to Blue13's executive leadership role following a successful tenure as Executive Director of the Pacific Opera Project. At POP, he established POP's first community engagement department which is now a resident in 15 Title-1 classrooms. Matt also produced meaningful social justice work including the west-coast premiere of I Can't Breathe, which highlights stories from black voices speaking out against police violence. Since 2019, Matt nearly tripled the operating budget of the company through successful fundraising efforts and marketing strategies. Matt led the employment transition of the company through California's AB-5 law and produced more opera during the pandemic (2020-2021) than any other company in the country.
Previously, Matt has held positions in development and production with Wild Up new music ensemble. There, he was responsible for overseeing operations for all events and fundraising activities. Matt produced performances at the Los Angeles Philharmonic's Fluxus Festival, the Ecstatic Music Festival in New York City, and led partnerships with organizations such as the Martha Graham Dance Company. From 2008-2016, Matt worked with the Los Angeles Percussion Quartet in various roles as Managing Director, Project Manager, and Marketing Manager, leading the organization to international recognition in their field.
Matt is also a Grammy Award winning performer and five-time nominee. His work is heard on studio and film recordings such as Aquaman and various Netflix series, and has been seen live in performance with ensembles across the world. As an educator, Matt has been a featured clinician at institutions including Stanford University, Colburn School, and The San Francisco Conservatory of Music. He is on faculty at Fullerton College (Fullerton, CA). A native of Atlanta, Georgia, Matt holds a BA from the Oberlin Conservatory of Music, an MFA from the California Institute of the Arts, and a certificate in Marketing Strategy from Cornell University.
About Blue13

Blue13 Dance Company is an American dance ensemble based in Los Angeles, CA. They are devoted to a shift in the perception and practice of American dance through performance, outreach, and education.
For over 20 years, Blue13 has connected with audiences through aesthetically and culturally daring dance. Their highly energetic and theatrical modern dance style is inspired in part by the classical and cultural art forms of the Indian subcontinent. They have taken this work to seven countries through over 100 performances. As a first-generation South Asian American, Blue13's Artistic director, Achinta S. McDaniel pulls precision, humor, and deep emotion from her ensemble. She creates work that is both as rebellious and as unconventional as its architect.
Blue13 hires dancers of many backgrounds. A continual exploration of technique and storytelling through dance are central to its growth. The moody and rhythmic work turns the cultural stereotype of Indian dance on its head. Outreach and education are also woven deeply into the company's mission. They are experts in audience engagement and engage communities through workshops, audience "flash mobs," and interactive public dance events.
Blue13 has toured internationally with engagements at Royce Hall (Los Angeles), Symphony Space (NYC), Mohammed V Theatre (Rabat, Morocco), and at UNESCO (Paris). They have been presented by UNC Wilmington, Tahoe Arts Project, Taal Festival (Cleveland), Northern Alberta Children's Festival (Canada) and many others.
Blue13 recently premiered a new work, Terpsichore in Ghungroos, at The Wallis Annenberg Center for the Performing Arts in Beverly Hills. This three-part work explores the depths of insidious oppression based on race, gender, and othering. They were also commissioned by the Doris Duke Foundation to create a site-specific piece at Grand Park (Los Angeles) to explore the cross-generational effects of the India-Pakistan partition and by the Music Center of Los Angeles.
Beyond the concert stage, Blue13 provides choreography for film, television, and commercial events worldwide. They were featured on FOX's New Girl (2016), So You Think You Can Dance (2022) and other television programs on MTV, CBS, NBC, WE, Sony TV, and on PBS. Blue13 has also worked with renowned artists and celebrities including A.R. Rahman, DJ Snake, Zooey Deschanel, Dave Franco, Christopher Mintz-Plasse, Timbaland, Anupam Kher, Sunny Leone, Lauren Gottlieb, Rasika Shekar, and Kavita Krishnamurthy.
Photo credit: Stagetime