Interview: Joseph Thalken Doesn't MONKEY With Any of His Broadway Divas
Joseph Thalken will be accompanying Patti LuPone in her cabaret show Don't Monkey with Broadway February 9th at the Segerstrom Center for the Arts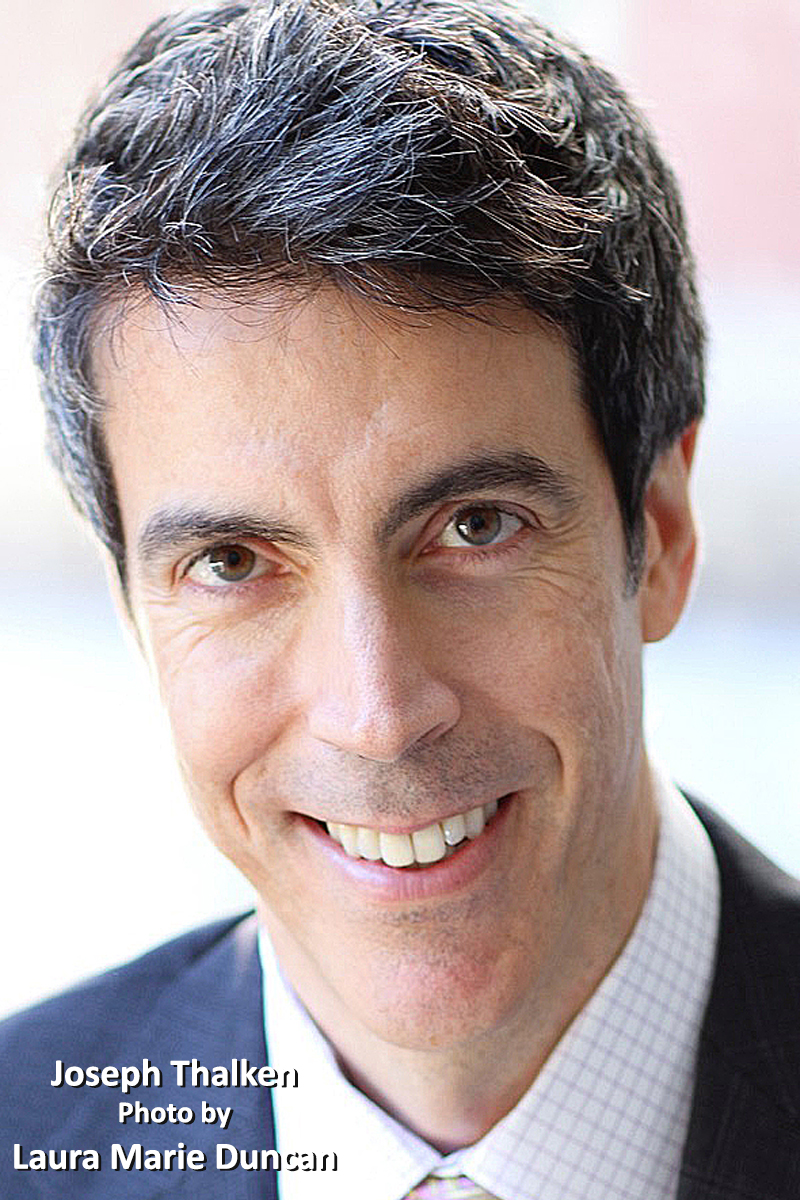 Musical director Joseph Thalken will be accompanying one of his long-time collaborators Patti LuPone in her cabaret show Don't Monkey with Broadway February 9, 2023 at the Segerstrom Center for the Arts.
Thank you for taking the time for this interview, Joseph!
You're welcome!
How long have you been Patti's musical director? Since The Sonnet Repertory Theatre's Tenth Annual Benefit & Cabaret in New York City in November of 2011? Or before?
Since around 2008.
What cosmic forces first brought you and Patti together?
I first met and worked with Patti in 2003 for a performance with two pianos with Dick Gallagher, an old pal of mine and her long-time music director, who sadly passed away in 2005.
Do you lower keys of songs depending upon Patti's moods or physicality?
Through rehearsing, we find the keys that feel best for her. Over the years, a handful of songs have been transposed up or down, but in general, she's incredibly consistent with keys.
Would you say you were the co-creator of this act of Patti's? Or did Patti come to you after she constructed the program herself?
It's a real collaboration between her, Scott Wittman, Jeffrey Richman and me, but she's the driving force behind it all.
Patti seems so effortlessly spontaneous in her in-between-songs patter and stories. Are your music cues scripted to a set script of Patti's? Or is the program loose enough for improv?
A bit of both: I know where she's going with her patter, but there is always a spontaneity in it as well, which makes it fun for both of us.
Is it an easy switch for you to go from chamber and choral music to theatre compositions?
Mostly yes - they have different sets of demands and criteria, but the goal of always trying to do your best work remains the same.
Was music your first love growing up?
Yes, without a doubt. I was a music nerd from the get-go!
How old were you when you decided to pursue music as your career?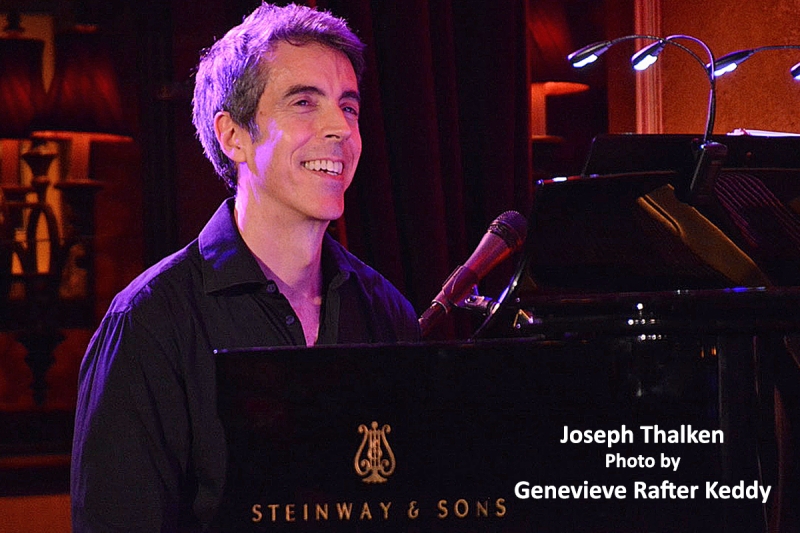 I started piano lessons at age 5, before I was even reading words. I never imagined NOT pursuing it, but I suppose I didn't start to think about it seriously until I was about 14 or 15.
You worked as musical director and/or arranger for an endless list of Broadway and classical singers. Can I name some and you give me one word or one sentence about them?
Sure, but I could honestly write "LOVE" for each one of the people you listed and not feel like I was exaggerating. Some I have worked with much more than others, but they have all been terrific. I feel very lucky to have had the honor to work with each one of them.
Magnificent human being, and once made me the best scrambled eggs ever.
Magnetic
Enchanting
Renée Fleming:
Sublime
Rebecca Luker, Marin Mazzie, Liz Callaway & Sierra Boggess:
Not to lump all these wonderful women together, BUT what comes to mind when I think of each of them is how much we laughed when we were supposed to be rehearsing! All very different from each other, but all funny as hell ... and with a much spicier vocabulary than their public personas would lead you to believe! And, needless to say, it was so tragic to lose both Marin and Rebecca way too soon.
Adorable
A classy and salty dame.
Charming and heartfelt
Huge heart and soooo funny
A seasoned pro
Deep, kind, and the best laugh
Soulful and fun-loving
A voice like spun gold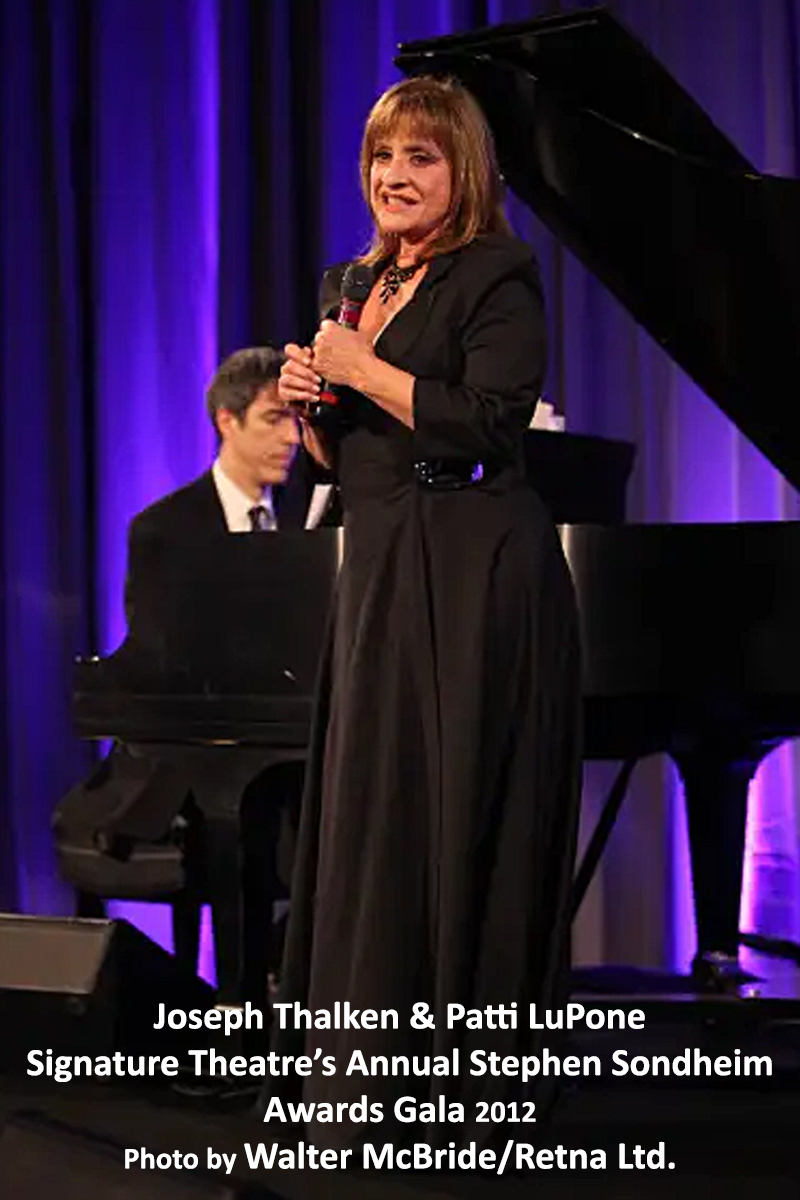 Super curious and always looking for new ways to approach a song.
Passionate and fun. We can musically read each other's minds during a performance and have a blast both onstage and off. I think she's incapable of giving any less than 100% on stage.
With all the types of music you perform, what genre of music do you relax to?
I'm a total classical music nerd, but also love a lot of jazz and pop music.
What's next in the future for Joseph Thalken?
There are a number of new and old projects: Tom Jones and I recently finished a major overhaul of our musical Harold & Maude, which had a very successful reading last year with Tony nominee/Obie winner Mary Beth Peil and Dear Evan Hansen phenom Andrew Barth Feldman, which has sparked a lot of interest. A brand-new musical of mine, Inventions For Piano, about the biggest scandal in the history of recorded music, had its first reading in December. Another musical (written with Ellen Fitzhugh and Ashley Robinson) called Fall of '94, a coming-of-age story set against the backdrop of the infamous Susan Smith case, is due to be produced next year by the Alabama Shakespeare Festival. And I have a commission to write a multi-movement choral and instrumental piece for a church in Chicago.
Thank you again, Joseph! I look forward to hearing you and Patti on February 9th.
For tickets for Don't Monkey with Broadway February 9th, click on the button below: