Interview: Ben Donenberg, Graham Wetterhahn, And Sara Beil On THE TEMPEST: AN IMMERSIVE EXPERIENCE
The production is a collaboration between The Shakespeare Center LA and After Hours Theatre Company
As a fan of Shakespeare and immersive theatre productions, I was intrigued when I heard that The Shakespeare Center LA and After Hours Theatre Company were set to present the premiere of The Tempest: An Immersive Experience, a fully reimagined audience-participation performance based on William Shakespeare's tale of family members caught up in a storm and shipwrecked on an isolated Mediterranean island.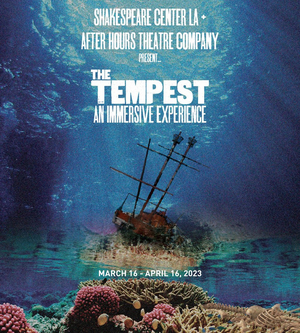 So I decided to speak with the production's director Ben Donenberg, Shakespeare Center LA Artistic Director, Graham Wetterhahn, the Producing Artistic Director at After Hours Theatre Company, and Sara Beil one of the producers for After Hours who created the immersive design, about their vision for an immersive way to include audience members in the experience of Shakespeare's tempestuous play.
Thank you for speaking with me about your upcoming production of The Tempest: An Immersive Experience. Ben and Graham, is this the first time the two of you have worked on a production together?
Ben: This is the first time working together on a full-length play. We worked together on Shakespeare Center's Evening with Al Pacino and particularly on Mr. Pacino's riveting performance of Mark Antony's 20-minute monologue from Julius Caesar.
Graham: Ben knew that I had a background in immersive and non-traditional theatre production as After Hours hosted our annual Los Angeles Immersive Invitational at the SCLA space in May of last year. From our first meeting, Ben let me know he was interested in transforming SCLA into a space for "intimate, immersive encounter with the classics." Obviously, it's unusual and exciting for a company of 30+ years to be interested in using their resources and infrastructure to produce non-traditional work that would appeal to younger and more diverse audiences. And there was definitely mutual interest in creating something together.
Who came up with the idea of doing an immersive Shakespeare production? And why The Tempest?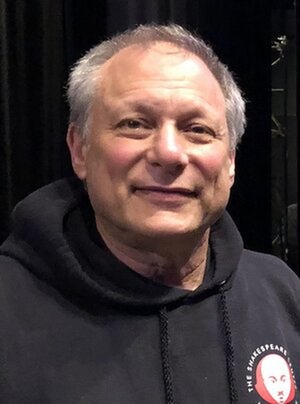 Ben Donenberg (pictured): During Elizabethan times and at the original Globe Theatre, audiences were viscerally engaged with the players. They would throw tomatoes at the actors, boo, and hiss. This production is aiming to create a riveting interaction and make Shakespeare immersive in the modern sense as a natural evolution of the craft that has been lost in the traditions of current theatrical presentations. Throughout the duration of the show, the audience and the cast are on a journey together with audiences able to see themselves as the characters fall in love, get angry, fight, and plot. We get to talk to them and get to know these iconic characters through the immersive elements. Prior to this production, we ran an immersive production of The Tragedie of Macbeth for Halloween for three consecutive years, pre-pandemic.
Graham: The idea sprouted from a dinner Ben and I had in July of last year. After volunteering for their Pacino benefit, Ben offered to take my partner Michaela and me out to dinner. Ben had been trying to find his next production and knew he wanted to continue exploring immersive design. Typically, the most straightforward immersive shows to produce take place in one location and in real time. When thinking through Shakespeare's plays, Michaela mentioned that The Tempest fit those criteria. Inspiration struck and we pretty much immediately jumped into pre-production.
Does the immersive experience begin before the play begins?
Ben: Act 1 Scene 1 takes place on board a ship. We began our rehearsals on a tall ship out on the Los Angeles Harbor and from that experience transformed our lobby to resemble the ship, and our studio into an island with several explorable locations.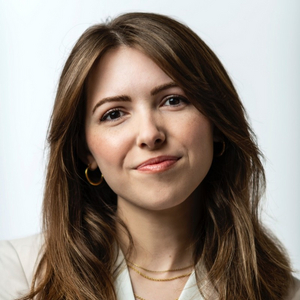 Sara Beil (pictured): As we like to say, "the experience begins the moment you purchase your ticket!" We always start things off with an in-world pre-show email, explaining the rules of the world and your place in it. Then, when audience members arrive, they'll be onboarded onto a ship bound for Milan, right before our show takes place. From this moment on, everything - from our house staff to our cocktails - will be in the world of The Tempest. The play is staged in such a way that audiences will either be on stage, or in close proximity, to the action, with plenty of moments for audience interaction.
Do audience members have a choice about whether or not to participate in the play immersively?
Sara: Yes! We always design experiences that are fun and rewarding for all audience members, whether or not you enjoy being immersed into the action. All of the interactive components are completely optional but will only add to your enjoyment and understanding of the play if you partake. We intentionally created a timed ticketing system so people that prefer to skip the immersive elements can come later, take a seat, and enjoy the show in a more traditional sense.
How will the production appeal to audiences of all ages and abilities?
Ben: We have sold out all our student matinees within two days of announcing them. This is an engaging thought-provoking experience that will be enjoyed by audiences of all ages and backgrounds.
Graham: We want to invite audiences of all ages into the world of The Tempest in a way that film, television, and even traditional theatre cannot. So often events that are promoted as immersive are nothing more than superficial places to take pictures. We want to create a satisfying experience that truly envelops you in the story through moments of exploration and interactivity, while remaining accessible to both traditional theatre and event-going, younger audiences.
Sara: We put a lot of thought and effort into making Shakespeare accessible to all ages, abilities, and demographics. The text can be dense and hard to understand for people who don't have a pre-existing knowledge of The Tempest. So the intent of the immersive elements is really to give you a primer for the show itself. By interacting with characters, exploring set pieces, reading documents, and playing through puzzles, we're tricking audience members into doing their "homework" before watching the show. All of these elements are fun ways to understand the backstory and relationships of the show and its characters before the play even begins. The venue and most of the puzzle elements and explorable set pieces are also ADA accessible.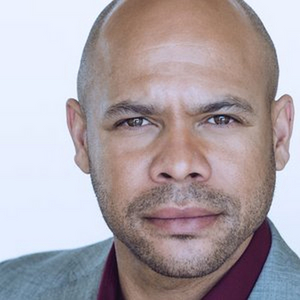 How did you cast the show?
Graham: Our casting director, Robert Terry, Ben, and I spent several months auditioning performers to build this cast. It was a very thoughtful and meticulous process. Our Prospero, Chris Butler (pictured), was the first actor to be cast and played a major role in helping us bring in a number of phenomenal actors, including an extensive network from his time with Oregon Shakespeare Festival. But the cast is also composed of folks who have worked with Ben or me before, as well as several actors completely new to all of us. We are now in the fourth week of rehearsal and I can confidently say it is one of the most talented casts I've ever had the pleasure to work with.
How have your designers contributed to the immersive staging?
Ben: The designers we selected are steeped in amusement park attraction design that is geared to interactive engagement as well as solid live theatrical design. Our lights, sound and scenic elements are designed to work in 360 degree environments and include surround sound, special effects and lighting, three-dimensional explorable scenery, and costumes that are historically accurate.
Graham Wetterhahn (pictured): The designers have had the Herculean task of building an entire world across multiple spaces and 8000 square feet of playing space. It has taken a small army, and everyone has risen to the challenge!
Our lighting designer Dan Weingarten is not only a respected LD but also has decades of theme park design experience which has been invaluable in helping to design not just a show but a living space. We were incredibly fortunate to convince not one but TWO of my favorite Sound Designers to work on this project: Austin Quan (who worked with us previously on our immersive staging of One Flew Over the Cuckoo's Nest) and Cricket Meyers (who designed our multi-sensory The Last Five Years) who have designed a mind-bogglingly complex system and have made it seem remarkably simple. Our Costume Designer Dana Woods is one of the most thorough, well-researched, and meticulous designers I have ever worked with. Our Scenic Designer Leah Ramillano has the patience of a saint sitting with us while we design, and redesign, and REDESIGN the space as new discoveries are made throughout the rehearsal process.
This production also features non-traditional design categories such as Immersive Design by my longtime collaborator and co-producer Sara Beil who has created an awesome, intricate, and thought-provoking experience for audiences that layers into every element of the production. And our cocktail designers Spirit Guides have absolutely outdone themselves with the bar program that includes multiple bars, interactive cocktails, and an evolving drink menu that changes over the course of the evening. You have never had better drinks at the theater, I guarantee it!
I'd like to give a special shout out to our Technical Director, Co-Producer, and Props Designer Stephen Heckel who got thrust into wearing far too many hats and has handled the pressure with incredible skill and poise. He is unquestionably the leader and beating heart of our production team.
Finally, I'd like to acknowledge all of our crew - carpenters, electricians, scenics, stagehands, etc. (many of whom are part of SCLA's wonderful Veterans in Arts program) who have been working tirelessly since December to get this space ready for audiences.
Sara, I first discovered After Hours Theatre Company in 2018 as an audience member of your immersive production of One Flew Over the Cuckoo's Nest, where audience members became fellow inmates in the insane asylum prior to the beginning of the play.** Have you done something similar for The Tempest?
Sara: There are definitely similarities - and some key differences - between Cuckoo's Nest and The Tempest, based off what we learned what worked and what didn't from our past shows. The general framework remains the same with an in-world onboarding experience, immersive preshow with puzzle components, followed by the show as written, staged in an immersive setting. With The Tempest, we've taken things one step farther by adding new styles, like a walk-through experience, drink-triggered activations, timed ticketing slots, and a secret unlockable room which becomes the finale to our immersive preshow (*hint hint*).
Ben, for the three years prior to the pandemic, SCLA produced an immersive Tragedy of Macbeth in October, a perfect selection to bring audiences into the spirit of the Halloween season. It was such an exciting experience, with the actors up close and personal. Are you bringing Macbeth back again this year and do you have plans to produce other immersive Shakespeare plays?
Ben: We are developing a new immersive Halloween production. But we are going to start a $12 million renovation of our studio after The Tempest that will take about a year. So, our next immersive encounter with a classic is slated for Fall of 2024.
That sounds incredibly exciting! Is there anything else either of you would like to add about the production?
Graham: I'd love to take this opportunity to thank Ben, Danielle, Dana, Marina and the whole SCLA team for having the courage to co-produce with an emerging company and choosing to use their resources to create something totally new. This kind of partnership model is absolutely essential for developing the next generation of theater leaders in Los Angeles and I'm honored they were willing to take that chance on us.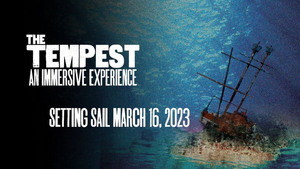 My thanks to all of you and I hope my readers are looking forward to being in the audience as much as I am for The Tempest: An Immersive Experience at Shakespeare Center LA, 1238 West 1st Street, Los Angeles, CA 90026. Previews are March 16-23, with performances March 24-April 16 on:
Thursday, Friday, Saturday Evening
VIP Entry starts at 7:00 pm

Premium and GA Entry is between 7:20 - 7:40 PM

Show Time starts at 8:00 PM
Saturday Matinee
VIP Entry starts at 1:30 pm

Premium and GA Entry is between 1:50 - 2:10 PM

Show Time starts at 2:30 PM
Sunday
VIP Entry starts at 2:00 pm

Premium and GA Entry is between 2:20 - 2:40 PM

Show Time starts at 3:00 PM
The performance run time is 135 minutes preceded by up to 60 minutes of immersive experience. Age requirement 13+; must be 21+ with valid ID to consume alcoholic beverages available on site. Tickets run $35 - $125, available at tempestla.org in three categories:
General Admission - includes standard seating for the performance
Premium Admission - includes premium seating for the performance
VIP Admission - includes prime seating on the stage + early admission time with more room for island exploration + welcome cocktail or mocktail.
The cast of The Tempest includes Chris Butler as Prospero, Leith Burke as Alonso, Wayne T Carr as Caliban, Mason Conrad as Boatswain, Rodney Gardiner as Antonio, Jin Maley as Ariel, Dan Parker as Trinculo, Anja Racic as Juno, Chris Rivera as Sebastian, Ulato Sam as Ferdinand, Kay Sibal as Miranda, Paul Stanko as Master, Peter Van Norden as Gonzalo, KT Vogt as Stephano, and Jonathan Von Mering as Adrian.
** Read my review of After Hours immersive One Flew Over the Cuckoo's Nest at /los-angeles/article/Review-Totally-Immersive-ONE-FLEW-OVER-THE-CUCKOOS-NEST-Draws-You-Realistically-into-the-Psych-Ward-Experience-20180605