BroadStage Presents BLACKBOX: LIZZIE NO Next Month
The performance is on February 17, 2023 at 8:00pm.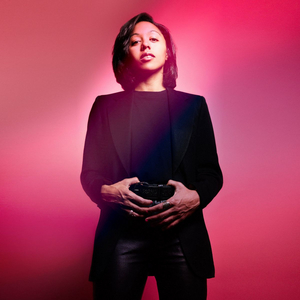 Next in BroadStage's blackbox series is jazz artist Lizzie No at The Edye on Friday, February 17, 2023 at 8:00pm.

Our signature series of blues rhythms returns to light up the night. Dance, drink, and dare to be a regular at our Friday night series on the plaza and in The Edye. The blackbox series was curated by The Reverend Shawn Amos.

With the release of her debut album, Hard Won, in March 2017, NYC singer-songwriter, harpist, and guitarist Lizzie No established herself as one of the most exciting new voices in contemporary folk music. Billboard Magazine called the album "simultaneously understated and fervent." She followed up the album with the release of "Sundown," a benefit track for Black Lives Matter.

Tickets starting at $40 are available at https://cloud.broadwayworld.com/rec/ticketclick.cfm?fromlink=2220539®id=9&articlelink=https%3A%2F%2Fbroadstage.org?utm_source=BWW2022&utm_medium=referral&utm_campaign=article&utm_content=bottombuybutton1/ or by calling 310.434.3200. The Jazz & Blues Sponsors are Richard and Lisa Kendall. The blackbox Series Sponsors are Ann Petersen and Leslie Pam.
New York singer-songwriter, harpist and guitarist Lizzie No is one of the most exciting new voices in contemporary Americana music. Her 2017 debut album, 'Hard Won,' was hailed as "simultaneously understated and fervent" by Billboard Magazine. No's 2019 album, "Vanity", was a hit at college radio stations across the country, cracking the NACC Top Adds Chart. Rolling Stone Magazine called the first single, 'Narcissus,' a 'crisp alt-rock gem' and a 'Song You Need To Know.' After dropping a surprise home-studio-made EP in 2020, Lizzie is currently working on her third studio album and sharing music and writing with her loyal subscriber base on ampled.com/artist/lizzieno. This summer she joins the Basic Folk podcast team as guest cohost.