BWW Review: A Marvelously Sung, Laugh Fest - UMPO STRANGER THINGS - No THING Better!!!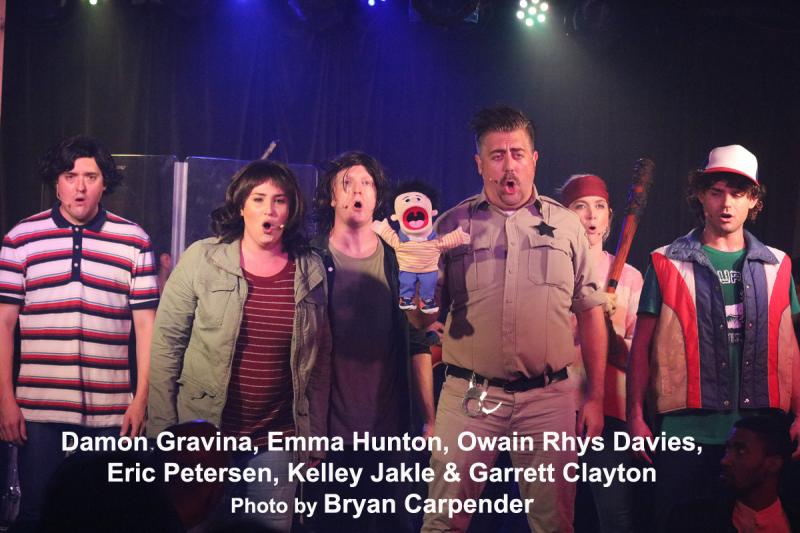 UMPO STRANGER THINGS/written by Kate Pazakis/directed by Nathan Moore/musical direction by Gregory Nabours/Rockwell Table & Stage/thru November 17, 2018
Kate Pazakis, executive producer of the UNAUTHORIZED MUSICAL PARODY OF series, continues her successful streak of hysterical musical parodies of cinematic pop favorites with THE UNAUTHORIZED MUSICAL PARODY OF STRANGER THINGS. Pazakis' most witty script cleverly adapts pop songs to advance the narrative of the Netflix cult phenom Stranger Things. Nathan Moore expertly directs his cast of
enthusiastic triple-threats, propelling them through every inch of the Rockwell dining room at a rousing, non-stop pace with only enough time for deserved applause to die down before the next song or comedy bit tickles your funny bones.
Basic story revolves around the search for missing young Will, with various liaisons and supernatural creatures popping up. Will, in this UMPO production, happens to be a 12" hand puppet manipulated most hilariously by Eric Petersen, who also gets the opportunity to exhibit his Ah-mazing vocal pipes as Sheriff Hopper in David Bowie's "Starman." As in all UMPO productions, everyone gets a chance to steal the spotlight.
All nimbly execute Mallory Butcher's inventive choreography, especially in the Act Two opener, Mickey Thomas' "We Built This City" and the hot bump and grinding of Damon Gravina, Garrett Clayton and Sterling Sulieman in Bell Biv DeVoe's "Poison."
As Will's concerned mother Joyce, Emma Hunton belts out her songs with her incomparable vocals, especially in her solos in Donna Summer's "She Works Hard for Her Money" and Blondie's "Call Me." Hunton's duet with Petersen in the mash-up of Irene Cara's "Flashdance" and Olivia Newton-John's "Physical" sizzzzzles with their sexy moves and incredible voices.
Owain Rhys-Davies effortlessly plays what seems to be a million different characters in an array of costumes, wigs and change of body language. Rhys-Davies' major centerstage moment has to be his rocking performance of Van Halen's "Jump," executed with a high split jump in the air. Nice!
Lana McKissack, as the mental patient Eleven, puts her comic talents to maximum use as she performs Michael Sembello's "Maniac" with her not-so-hidden dance double, the aforementioned talent Rhys-Davies. Too, too funny!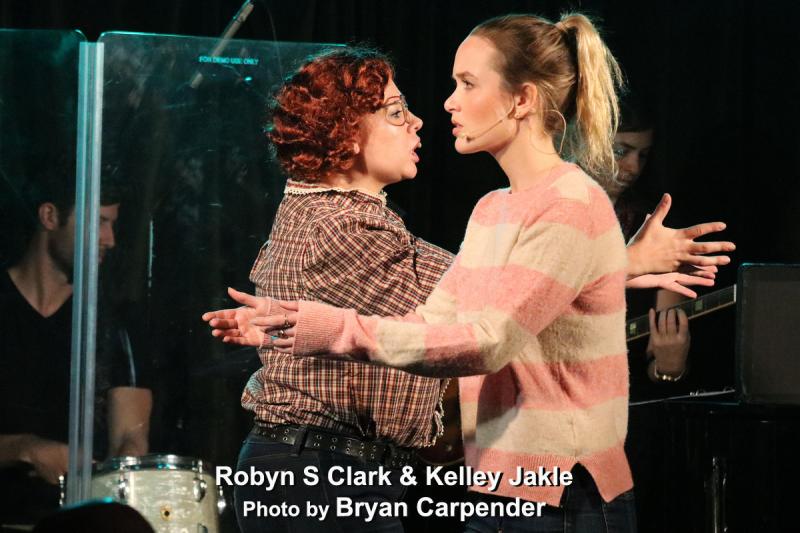 The most gorgeous sounding song of the evening has to be "Believe It Or Not" from Greatest American Hero sung in the most gorgeous harmony by Hunton, McKissack and Gravina. WOW!
Kelley Jakle and Robyn S. Clark comically essay Nancy and her difficult friend Barb. Their dueting of Cyndi Lauper's "Time After Time" illicits lots of laughs for their physical comedy antics and much appreciation for their vocal acumen.
Jakle and Clayton hit it off big time in their love ballad Mike Reno and Ann Wilson's "Almost Paradise." Clayton's fine tenor chops finally get their solo outing in Europe's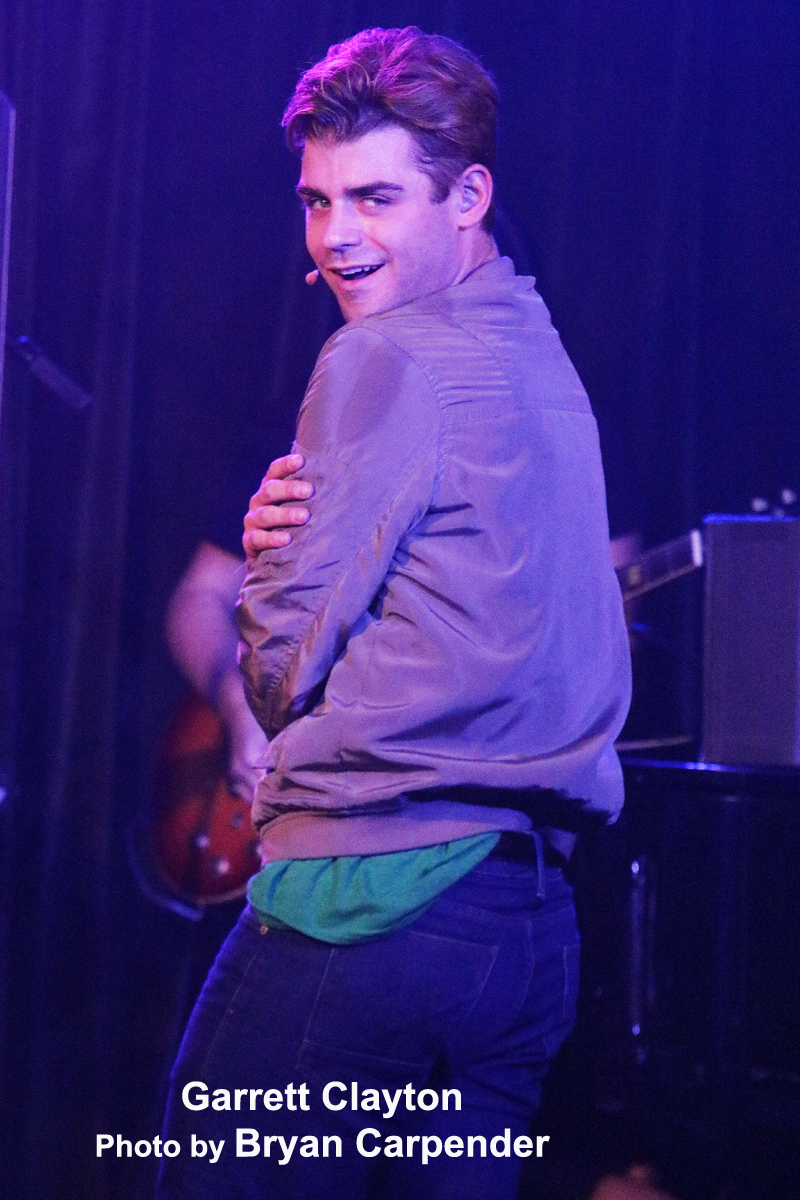 "The Final Countdown."
As always, the consistently dependable UMPO band supply rock-solid musical support, headed by musical director Gregory Nabours with Emily Rosenfield on guitar, Blake Estrada on bass and Gregory Sadler on drums.
You don't have to be an avid fan of Netflix' Stranger Things to get all the jokes. But you will appreciate and enjoy the impressive voices and howl at the uproarious craziness that is called UMPO STRANGER THINGS.