BWW Interview: Matthew Bourne's Prince of a Performer - CINDERELLA's Andrew Monaghan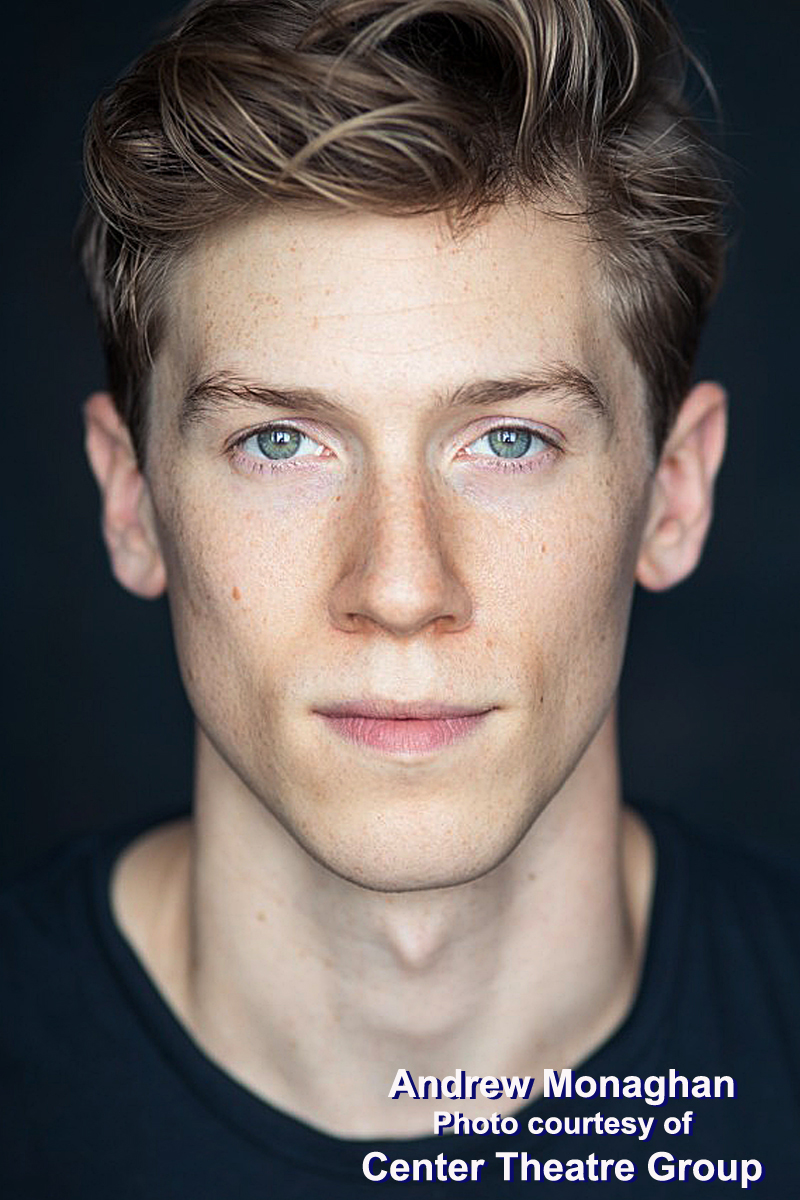 Choreographer extraordinaire Matthew Bourne, already a force of nature in the British dance arena since 1988, turned the international dance world upside down with his ground-breaking SWAN LAKE in 1995. Since then, Matthew (now Sir Matthew Bourne OBD since 2016) keeps his innovative dance creations steadily coming (THE CAR MAN, SLEEPING BEAUTY, THE RED SHOES, to name just a few). His unique take on CINDERELLA will land at Los Angeles' Ahmanson Theatre beginning February 5, 2019, as part of its international tour.
I had the wonderful occasion to interview Andrew Monaghan, who's dancing the dual lead role of Cinderella's heroic pilot Harry, as well as, The Prince.
Thank you for taking the time for this interview, Andrew!
You will be coming to the Ahmanson Theatre February 5 after performing at The John F. Kennedy Center for the Performing Arts in Washington, DC. Will Los Angeles the last city of your international tour? Or have other cities been added?
Yes, L.A. will be the last venue for us. We've been on the road with this show for over a year now, so L.A. is an incredible city to finish in!
When did this international tour begin for you? Did you perform at Sadler's Wells in 2017 for New Adventures' 16th Christmas Season?
We started in Asia in the summer - Beijing, Shanghai and Tokyo before coming to the States, and; yes, I did perform at Sadler's with this show. We're very lucky to have such a great relationship with that theatre and to have it as our London home every year.
Any particular city on this tour you've been most excited to perform in?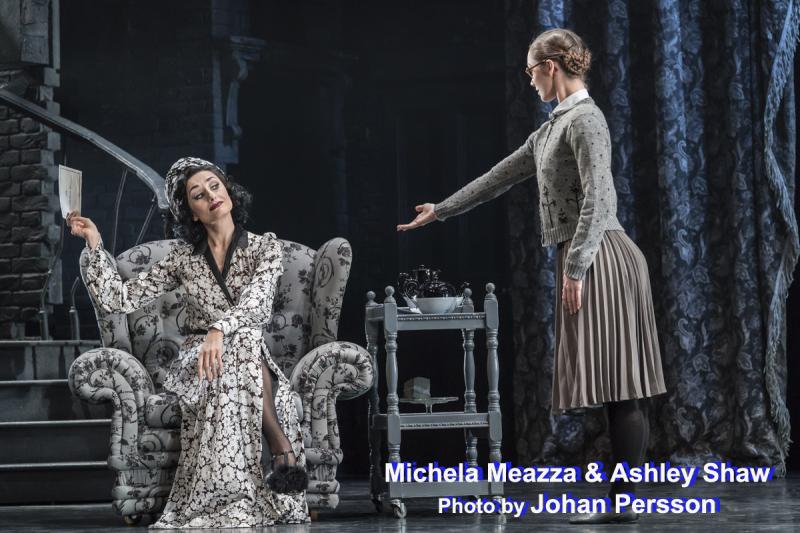 L.A. is definitely one for me - the stereotype of it always raining in England is unbelievably true, so just to be in the sun for five weeks is so lovely. Let alone all the other awesome stuff there is to do in the city.
How did you first come to join New Adventures in 2013?
So, the company was away in the U.S. with SLEEPING BEAUTY at the time, and they announced they were doing SWAN LAKE again, which means they need a lot of people, and had a lot of jobs up for grabs. I auditioned alongside a few hundred others and was lucky enough to get a contract!
What was the audition process you successfully aced?
It's actually quite short - you hear of these big musicals which have eight or ten rounds to their audition process, but I think I only had two rounds for SWAN LAKE. Our management team is pretty decisive, which is great as you know where you stand early on.
How many shows did you dance corps du ballet before taking on a lead role?
I've been really fortunate to have some wonderful opportunities with the company ever since I started, and have always covered a lead role whilst being in the ensemble. SWAN LAKE, I covered the Prince, CAR MAN, I covered Angelo and SLEEPING BEAUTY, I covered Leo, and in all cases, I managed to get on and perform them which was so wonderful. Being a cover is quite tricky as you're lucky to get a couple of shows in that role, but CINDERELLA is my fifth show with the company. I'd say this is the first time I've really had a good stretch of time to develop a character to its fullest potential.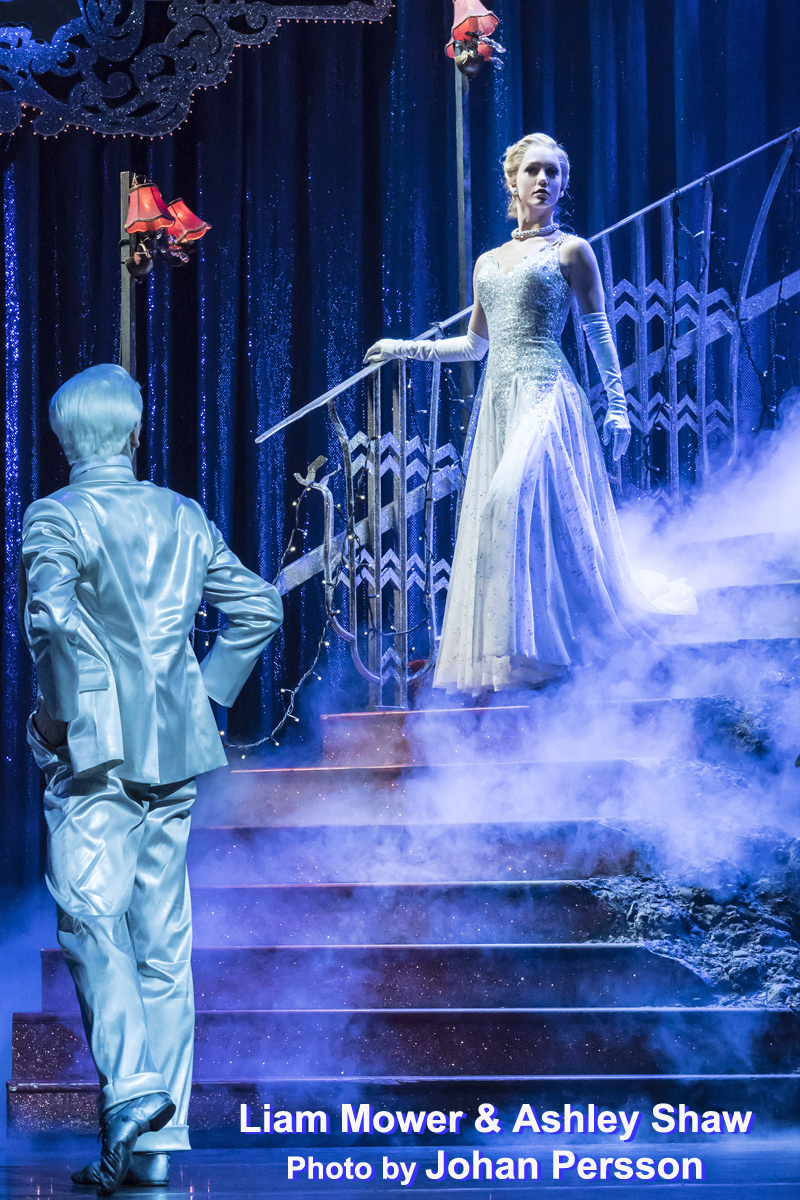 When I first experienced Matthew Bourne's SWAN LAKE, I was so blown away. This was radical ballet with a twisted sense of humor, unlike any other ballet I had ever seen. I loved it! Do you remember your reactions to seeing Matthew's SWAN LAKE?
Absolutely! It was a piece that really made me want to pursue dance as a career. My Dad took me to see it in London when I was seven. I think it's fair to say, it completely changed my life. Seeing men move in that way was pretty overwhelming - the power, the athleticism, the drive - all these incredible dancers on one stage. I loved it. I even went to the barbers and asked them to cut a beak into my fringe! When it ended up being my first professional job, it was a very special moment.
At what stage of your ballet training did you first became aware of Matthew Bourne?
As I'd grown up watching his work, his company was a goal of mine throughout my training. But when I was at college, I started to study the work even more, read up on the dancers, etc. So I think it intensified when I was about sixteen/seventeen.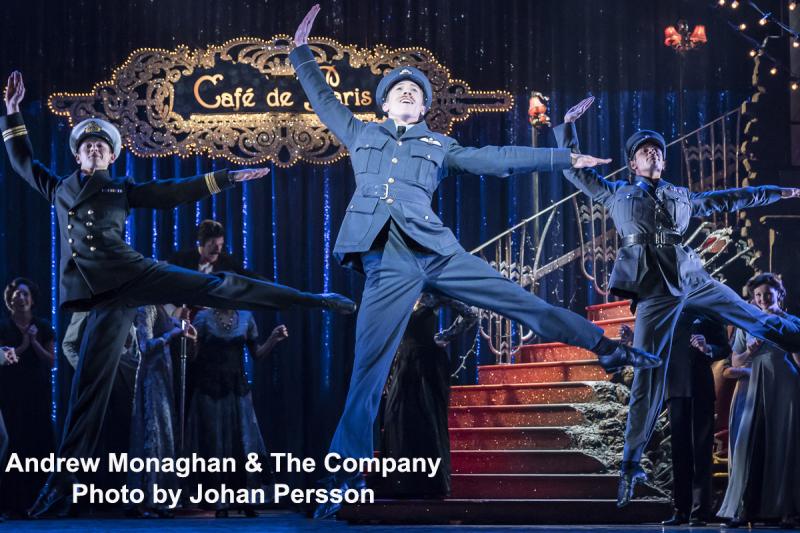 Was a 'Matthew Bourne piece' radical or the norm for you then?
I'd say it was the norm by that point. I'm a big theatre fan generally, and my family has always been very arts focused. My parents are amazing and would take us to see a lot of stuff growing up, and I worked at Royal Opera house as an usher whilst I was training, so I've always been lucky to see a lot of world class dance, and I'd put Matthew's work up there with all of those things.
What forms of research did Matthew have you do to prep for your dual roles as Harry, (the 1940s Royal Air Force Pilot) and the Prince?
Matthew's love of cinema is really influential in his work, so we studied a lot of films! The ones which stand out (and I keep going back to) are A Matter of Life and Death, which has David Niven as a pilot who goes between this world and the afterlife, and then a couple of Cary Grant classics to try and get that suave Hollywood elegance for the Ballroom Act. We also managed to find quite a bit of footage of soldiers having treatment for PTSD in the 40s which was hard to watch, but gave us some fantastic context of what these men went through to try and recover after witnessing such awful things during the war.
Ashley Shaw is Cinderella to your Pilot/Prince. Have you two partnered in other productions before?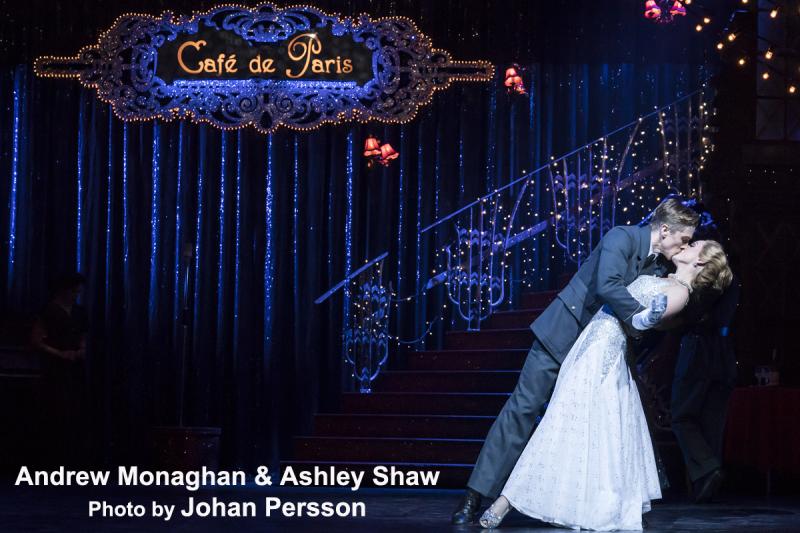 Yeah, we've danced together quite a lot over the last few years! We partnered each other in SLEEPING BEAUTY, THE RED SHOES and now CINDERS, so I feel we know each other's bodies and a way of moving quite well! Ash is the ultimate professional and her consistency is something I've never known in anyone else before. It's really amazing!
Ballet performers must be some of the most disciplined people of the world. Would you describe your typical pre-show ritual? Do you usually warm-up for half-an-hour? Hour? Less?
So on a normal day, we'll have class as a company a few hours before the show, notes and rehearsal, and then a break to eat and get ready. I'll usually start getting ready an hour and fifteen before the show starts. It gives me time to get my body
ready for what's to come! It'll depend on how I'm feeling as to what exercises I'll do, what area feels a bit weak, needs an extra stretch - that kind of thing. Everyone is different, some people are blessed to have the kind of body where they can walk on stage five minutes before, swing their legs and they're good to go. I need a bit more work to get myself in a place where I feel good so that amount of time really helps me!
What has been the biggest challenge of this tour that you've mastered?
I think stamina has been the biggest challenge. There's a lot of partnering in the show, particularly in the Ballroom Act, so building up the strength to keep going for all of that took a bit of time, and then trying to sustain that whilst on tour has been
tricky! We have a wonderful physio who tours with us to make sure we're alright. So I'll usually go and check in with her a couple of times a week.
What particular piece of advice from Matthew do you always try to follow?
Matthew is fantastic at making you look at things in a different way and, as all of our work is narrative, that really helps. We had a great notes session recently where he was acknowledging that when you're on the road for a while, it can be easy to slip into a pattern of what you normally do, and it loses meaning - kind of like performance autopilot. He was telling us all to try and stay present and real in the storytelling, look at the scenes differently, what are your conversations at this point, etc. So probably that as a whole is what I'm aiming for at the moment!
I see in your resume of credits, that you performed for The Queen's Coronation Festival Gala and at London 2012 Olympics. Would you describe a most memorable moment for you in each event?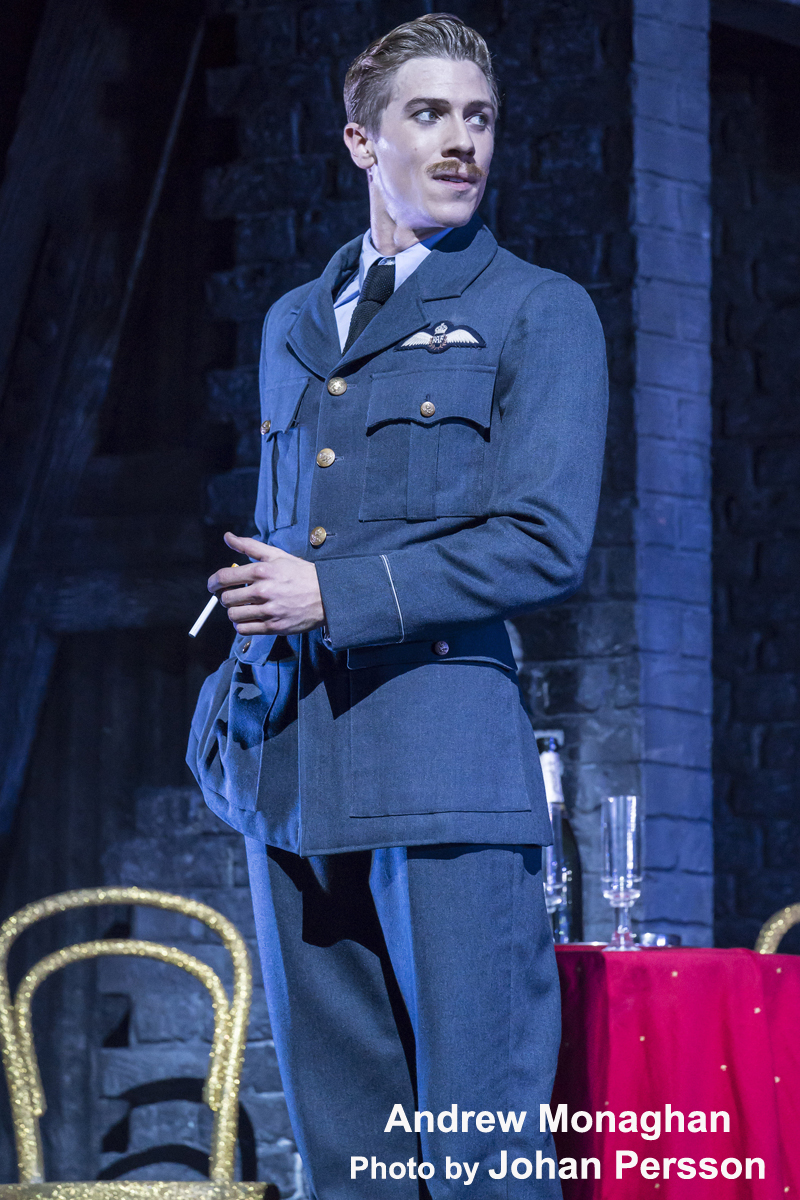 The Coronation Festival was a very surreal experience. Our changing rooms and warm-up area were in Buckingham Palace, and then they built this huge stage in the gardens with a full-sized orchestra. The whole thing was just really bizarre and wonderful. And then to top it off, it was filmed and shown on the BBC, so you had to navigate camera men whilst on stage too. I'd just left college and it was a baptism of fire into the professional world!
The London 2012 Olympics were awesome and such an incredible time to be in London. I danced at the O2 arena as part of the gymnastics event, so I'd say that was definitely a bucket list venue to tick off the list!
Thank you again, Andrew! I do so look forward to you and Ashley and Company dancing a Matthew Bourne creation.
For ticket availability for Matthew Bourne'S CINDERELLA and its show schedule through March 10, 2019; log onto www.centertheatregroup.org
Related Articles View More Los Angeles

Stories

Shows
From This Author Gil Kaan