Interview: Brenda Strong's Latest Role - A Woke Lysistrata
LYSISTRATA UNBOUND, a new take on Aristophanes' LYSISTRATA by Eduardo Machado will world premiere June 9, 2018 in an Odyssey Theatre/Not Man Apart collaboration, with John Farmanesh-Bocca directing his wife Brenda Strong in the title role. We had the chance to ask a few questions of the always working Brenda.
Thank you for agreeing to this interview, Brenda!
Whose idea was it for you to play Lysistrata? You or your husband John?
We had been looking for a project that we could collaborate on, as we had not done a play together in a while. After his last show, TEMPEST REDUX, The Odyssey Theatre was excited to have him back for another project. LYSISTRATA UNBOUND was what they decided on, and it was 100% his idea to have me play the lead. John had workshopped this neo-classic concept at the Getty Villa Theatre Lab with Eduardo Machado, Olympia Dukakis and Apollo Dukakis in 2013. To be clear, this is not the comedy by Aristophanes, this incarnation was actually ahead of the curve and is now more relevant to what is culturally happening in the #metoo and #timesup movements.
How would you describe your character Lysistrata?
She is an ordinary and quiet woman, who after losing everything she loves to war, becomes an extraordinary outspoken activist. She is living in a time period when women were not allowed to speak, not even considered citizens, and she is inspired to fight for peace. She is broken, battered, and beautifully transformed by the mission to save other mothers from the pain of loss that she has suffered through war.
How would you compare her with some of the TV ladies you've inhabited?
She is unlike anyone I have ever played. Sure, there are characteristics that I could reach for that might be shared; unbearable pain (Mary Alice Young), conviction (Lillian Luthor), purpose (Queen Nia), but she is unique. Who John has likened Lysistrata to, is Cindy Sheehan, the anti-war activist mother who had lost her son during the Iraq War and became nationally and internationally known for camping outside of President Bush's Crawford Ranch compound, becoming a powerful voice in protesting the war. She wrote Peace Mom: A Mother's Journey Through Heartache to Activism. I think Lysistrata is a kind of fan-fiction of the first Mother Activist.
Which of your TV ladies would agree with Lysistrata's strategy of withholding sex to get what they want from their men?
Interesting question. All of them I think. But it is hard to even take the question seriously, because the majority (if not all) of the women I usually play have rights, and a modern view of the world. They have a voice. But Lysistrata's strategy isn't just about withholding sex, it is withholding the truth of what women provided to society- love, children, comfort. And sons... that get sent to war. It's ultimately about honoring life by withholding it. This is one of the major ways this play is different from the commonly known version of LYSISTRATA. We dig a little deeper than sex.
What other projects have you done with John?
We first worked together on TITUS REDUX at The Kirk Douglas Theatre, another agitation piece. We also have collaborated on two short films recently that he wrote. He directed the first film, I Did Not Forget You, a coming home story, which just had its festival run garnering eight awards and six other nominations. I just directed the second one he wrote, #3 Normandy Lane, a surreal tale about an Army wife dealing with the loss of her husband. We are in post right now for that one. Interesting that both are about loss incurred through war, and the resilience to survive. There is definitely a theme in the work that he does!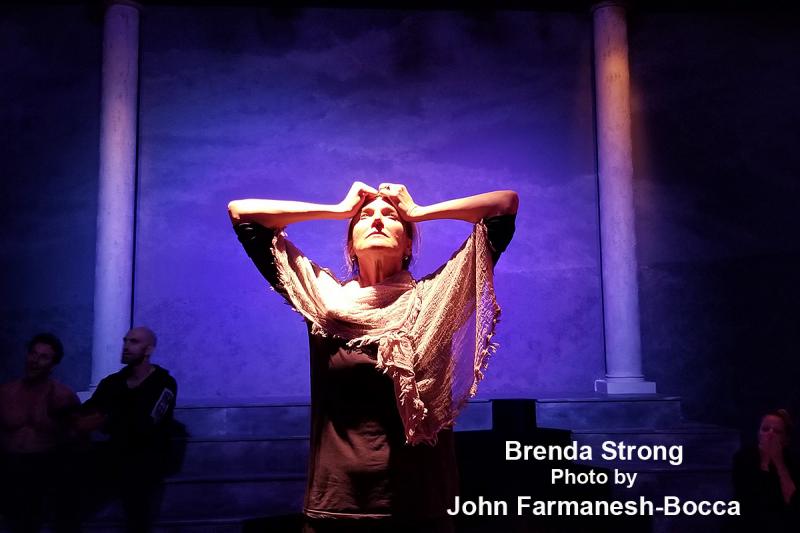 As a working couple, do you manage to separate your work relationship from your home life? Or do prefer to meld them together?
You may get two different answers! We rely on input from each other nearly every day on our various projects and very much respect each other's work. Home is sacred - but as artists, it's almost impossible to truly separate work from life. We love what we do, so it is part of the fabric of an ongoing rich conversation.
What acting advice have you given to your son Zak (Henri)?
Funny. We had dinner last night and I asked him what advice he felt was helpful to him. He said, "leave it in the room" and "do your preparation" has been good advice for him. That not ruminating over what you could have done differently has helped him in the audition process. How you show up as a person and how you treat people is important to me personally, because it is imperative that the process be as important and honored as the product. Sometimes the overall product is outside of your control, but your process is all yours.
What contestant advice would you give your younger self as Miss Arizona 1980 entering the 1981 Miss America pageant?
Ugh. Really? Relax. And eat something.
As a yoga instructor, would you describe your on-set attitude as zen? Especially when others fly off their handles?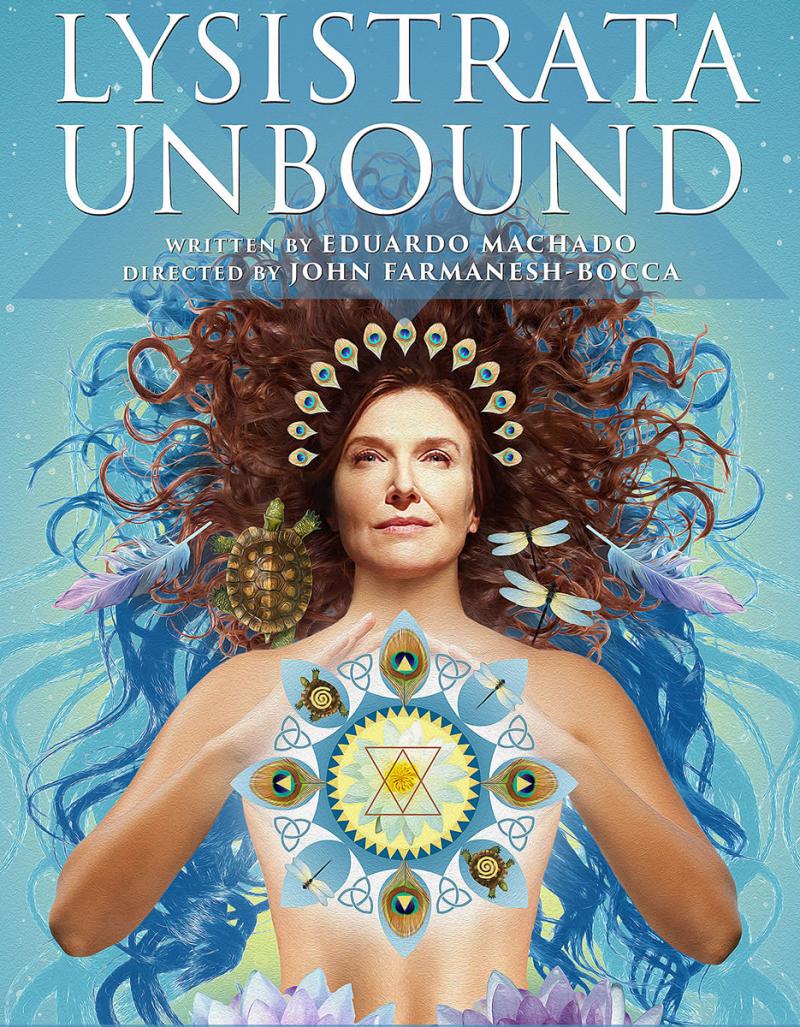 I've been told yes. That's not how it feels on the inside. Chaos is sometimes part of the creative process. But I do have an invisible "no assholes clause" written in my contracts and it's seems to be pretty foolproof.
Any theatrical project you'd love to get your hands on and tackle?
Sounds violent! My focus is usually on the one in front of me right now, but I am always looking to do at least one project a year that scares the bejesus out of me.
What projects are floating around Brenda Strong's orbit?
I am one of the producers on an amazing project called STRONGHEART about the life of Crazy Horse that we are currently shopping and have three other original scripts that John and my production company End Stop Star Entertainment has in development. I am ready to do more directing for television and am excited about this current season of 13 Reasons Why (I play Bryce Walker's Mom-Nora) and the possibility of a third season. Supergirl just got renewed for a fourth season, so I may need to go and stir up some trouble there as well.
Any particular message you would like the Odyssey audiences to leave with after your curtain call?
I just hope it makes them think and sparks a conversation. Margaret Mead once said, "Never doubt that a small group of thoughtful, committed citizens can change the world. Indeed, it is the only thing that ever has."
Thank you again, Brenda! I look forward to see how your Lysistrata 'withholds.'
For ticket availability and schedule through August 4, 2018; log onto OdysseyTheatre.com