TO KILL A MOCKINGBIRD'S Gbenga Akinnagbe Talks PRINCE: THE BEAUTIFUL ONES Event On Tom Needham's SOUNDS OF FILM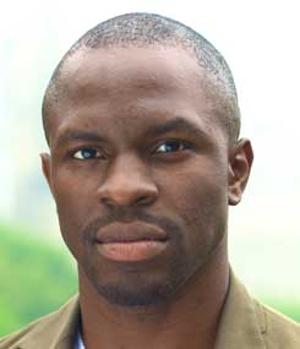 Gbenga Akinnagbe, the director of PRINCE: THE BEAUTIFUL ONES - A CELEBRATION OF HIS MEMOIR, LIFE AND ART will be Tom Needham's latest guest on WUSB's THE SOUNDS OF FILM this Thursday at 6 pm.
Akinnagbe will be speaking about The Town Hall's upcoming presentation of PRINCE: THE BEAUTIFUL ONES - A CELEBRATION OF HIS MEMOIR, LIFE AND ART on Monday, November 18th at 8pm. The exclusive music and book event will feature performances and talks by The New Power Generation, director Spike Lee, author Dan Piepenbring and editor Chris Jackson. All ticket sales will include a hard copy of the book THE BEAUTIFUL ONES, and proceeds from the event will benefit the Harlem Children's Zone.
Gbenga Akinnagbe recently starred in Aaron Sorkin's Broadway adaptation of 'To Kill A Mockingbird' with Jeff Daniels. Gbenga received rave reviews for his performance as Tom Robinson and was honored with a Theatre World Award. He also recently starred as Larry Brown on the David Simon/HBO series 'The Deuce' opposite Maggie Gyllenhaal and James Franco. Gbenga is widely recognized for his career defining turn as Chris Partlow in 'The Wire.'
This Thursday's SOUNDS OF FILM is also featuring exclusive interviews with Scott Adams, the author of LOSERTHINK: HOW UNTRAINED BRAINS ARE RUINING AMERICA and Oscar-winning composer Gabriel Yared.
THE SOUNDS OF FILM is the nation's longest running film and music themed radio show. For the past 30 years, the program has delivered a popular mix of interviews and music to listeners all over Long Island, parts of Connecticut and streaming worldwide live on the internet. Past people interviewed for the show include Wendy & Lisa, Morris Day, Ernest Dickerson, Nile Rodgers, Chuck D, Laurie Anderson, Wallace Shawn, Kenneth Lonergan, and Cornel West.