Reactions to the 2017 BroadwayWorld Regional Awards in Israel
The winners of the 2017 BroadwayWorld Israel Regional Awards were announced this weelend, including big wins for the Israeli production of the musical Hairspray and for Beit Lessin Theatre and Habima Theatre. It didn't take long for the reactions from both winners and other nominees to arrive.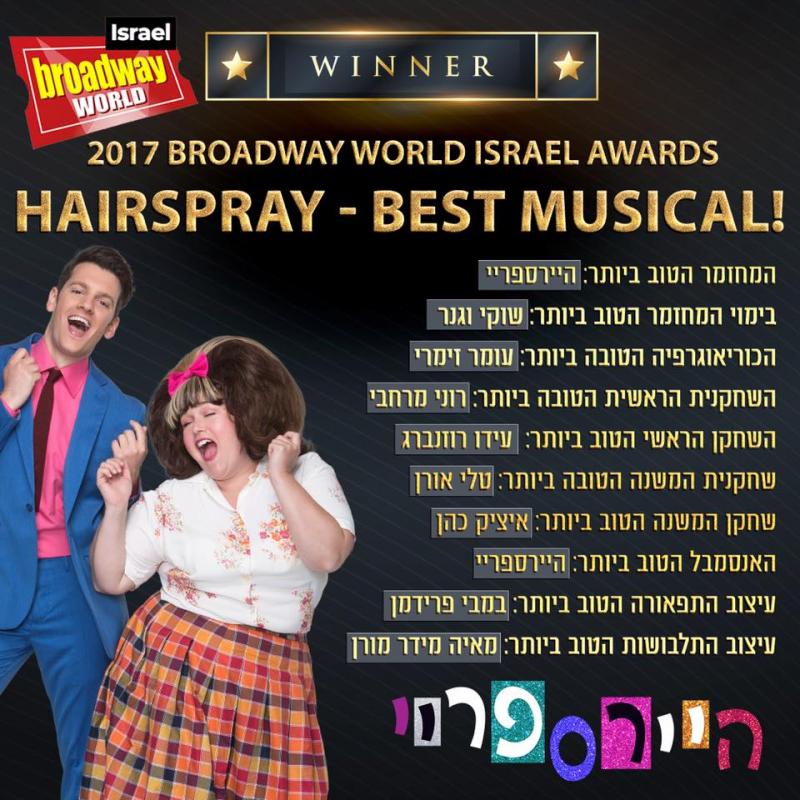 On their official Facebook page the Israeli production of Hairspray, winner in 10 of the categories, expressed their excitement on Dec. 31, even before the winners were officially announced: "We hit the jackpot at the BroadwayWorld awards! And it's thanks to you! Have an amazing New Year!"
The musical won the Best Musical category, as well as in the categories: Best Choreography (Omer Zimri), Best Costume Design (Maya Meidar Moran), Best Direction of a Musical (Shuki Wagner), Best Ensemble Performance in a Musical, Best Featured Actor in a Musical (Itzik Cohen), Best Leading Actor in a Musical (Ido Rozenberg), Best Leading Actress in a Musical (Ronny Merhavi) and Best Scenic Design (Bambi Friedman).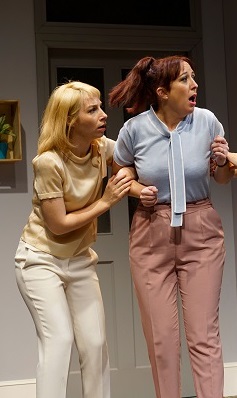 Hairspray's 10th award is Best Featured Actress in a Musical Talli Oren who won in another category of Best Leading Actress in a Play for her role in The Odd Couple - The Female Version from Beit Lessin Theatre. Talli expressed her appreciation: "Thank you to BroadwayWorld and the voters for choosing me and for the audience who chooses us each evening. I'm hoping to continue making people laugh and be moved for many years to come".
Other than the great support by a reaction from Beit Lessin Theatre on their Facebook page, Oren's co-star in the play, Naama Amit, who won for Best Featured Actress in a Play, commented on the announcement: "Thank you so much BroadwayWorld and the voters for choosing me, this is exciting and gladdening. I'm hoping to justify the choice and also hoping to one day perform on Broadway". There's no doubt we would be more than happy to see that happen.
Many of the winners are graduates of Beit Zvi School of the Performing Arts, who took this year's award in the category Best College Production of a Musical or Play with their production of Joseph and the Amazing Technicolor Dreamcoat, by their class of 2017. After showing their excitement on Facebook, the school commented on the announcement: "We are very grateful to anyone who chose our production as the best among acting schools productions (for the 2nd year in a row!). We are very proud in our students' win and in many of other categories won by our alumni, by productions where the leading roles are our graduates and by artistic creators who work with our students. Both ours and our alumni members' wins shows that we are doing something right in Beit Zvi".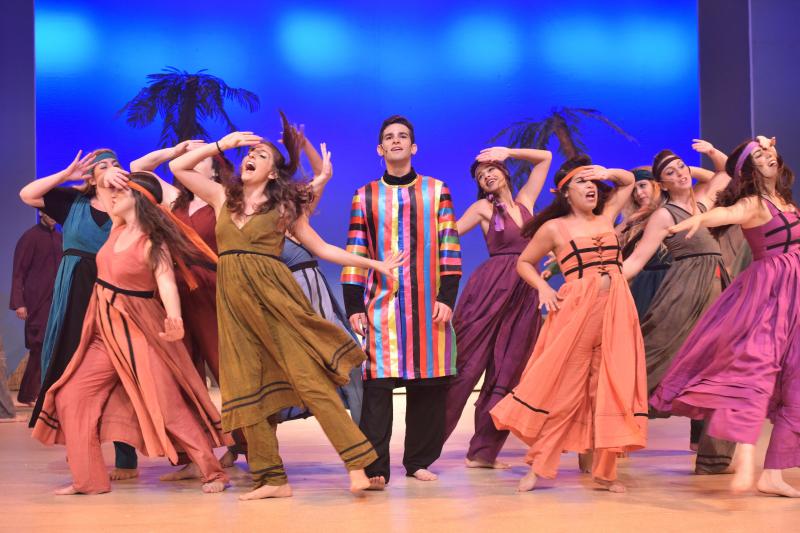 Congratulations to all the winners! See the full list here, and be sure to check back October 2018 when the nomination process for the 2018 BroadwayWorld Regional Awards open.